Achilles Restaurant at Astir Odysseus Resort & Spa
Achilles restaurant is a remarkably welcoming place, and the main eatery at Astir Odysseus Resort & Spa. it is a refreshing space, with bright interiors, where white tablecloths set up the pristine backdrop for colorful Greek and Mediterranean dishes, which draw rich flavors from the abundance of local produce.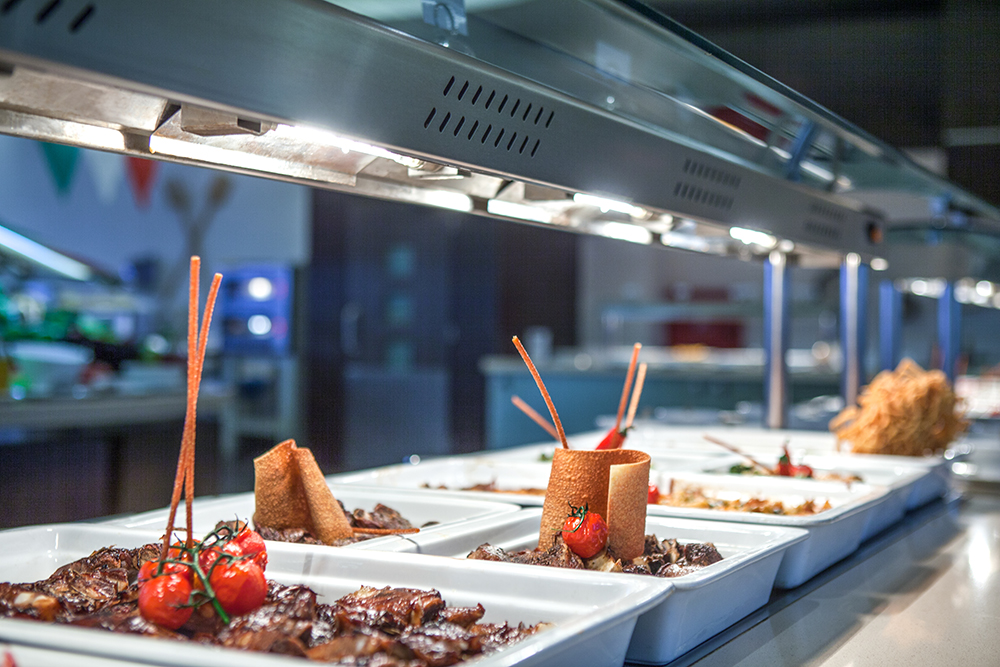 Some of the most memorable flavors are the lightest, like stitches of fresh herbs in a seasonal salad, or grape berries with a bite of cheese, and you can enjoy them from as early as 5 am, when, on request, you can drop in for an early Continental breakfast. But don't worry if you are not an early-bird. Breakfast is served till 11:30 am, so you can always create your own plate of goodies from the delightful selection of crunchy fresh vegetables, smooth local cheeses, bright red tomatoes, silky-smooth yogurt, and warm treats that make the perfect start for the day.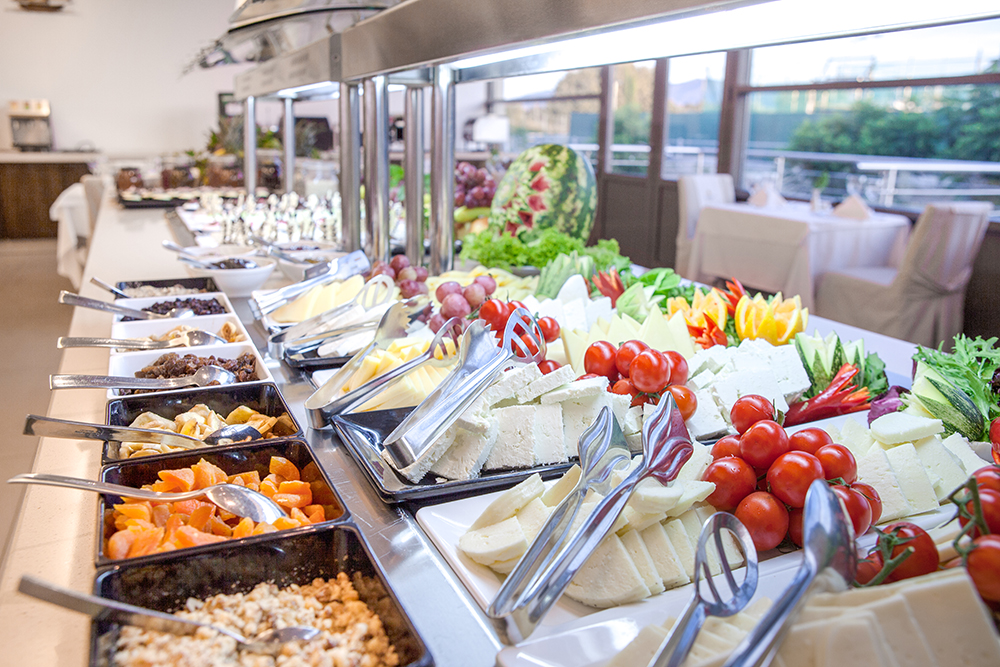 Greek cuisine is the dominant inspiration for Achilles's decadent mains at lunch – the menu changes to ensure diversity, but you can count on the bounty of the seas to inspire some of the most popular dishes. The food is rich and light at the same time, a paradox, if you will. Dining on Kos doesn't get better than Achilles – tradition is paramount, but the creative chefs bring a touch of modernity to classic dishes, to enhance your experience with every mouthful.
Finally, evenings are meant for dressy dinners, and this elegant restaurant is perfect for romantic dining.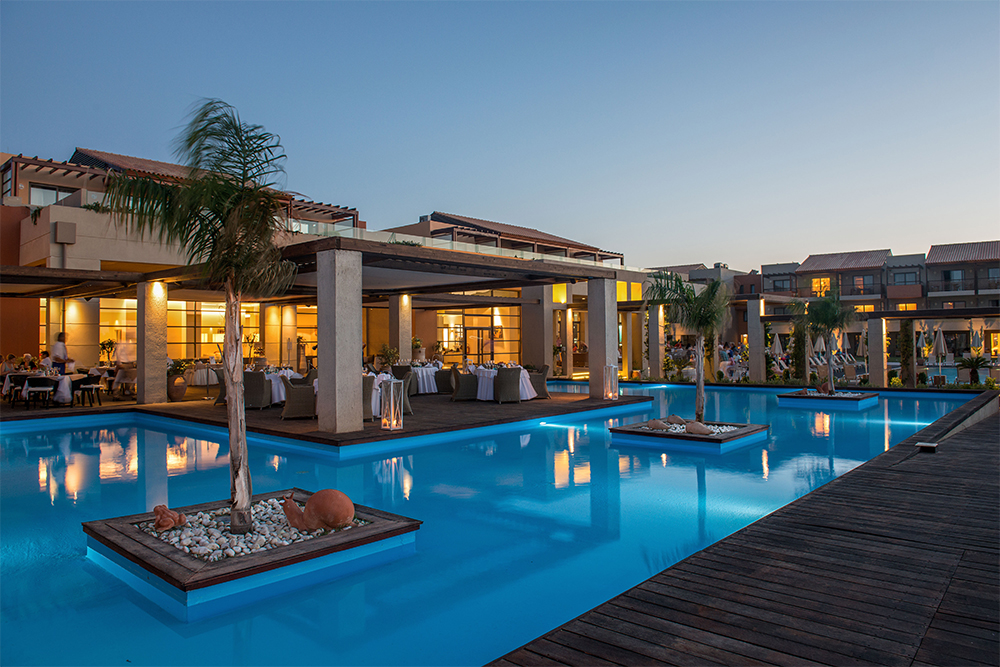 The setting is peaceful and blissful. Dining on the terrace lets you take in the breeze, and glimmering lights and shimmering candles set the perfect atmosphere for what we like to call a meal in paradise. Thursday evenings are themed all Greek, and, for a touch of diversity, every Sunday Achilles alternates between Mexican, Mediterranean, and Asian-themed menus.