Ancient Agora of Kos: A Must-see Landmark
One of the landmarks that make the island a fascinating destination, the Ancient Agora of Kos is a short drive from Tigaki, or, if you want to walk to enjoy a hike, you will reach it in about an hour or so. It's well worth to see this archaeological area, which was unearthed in 1933 after the quake.

A fenced site, often used by the locals as a shortcut between the main city square and nearby neighborhoods, the Ancient Agora is free to visit and offers a fascinating look at what was once the commercial and social center of Kos. Originally built in the 4th century B.C., this is one of the largest sites of its kind excavated in Greece. The Agora is part of the wider archaeological zone, which also includes the port and some residential areas. Apart from the visible part of the Ancient Agora, you can also see remains of the city fortifications, a Christian Basilica dating from the 5th century, and the temples of Venus and Hercules. Most of the Ancient Agora of Kos is still buried beneath the modern city.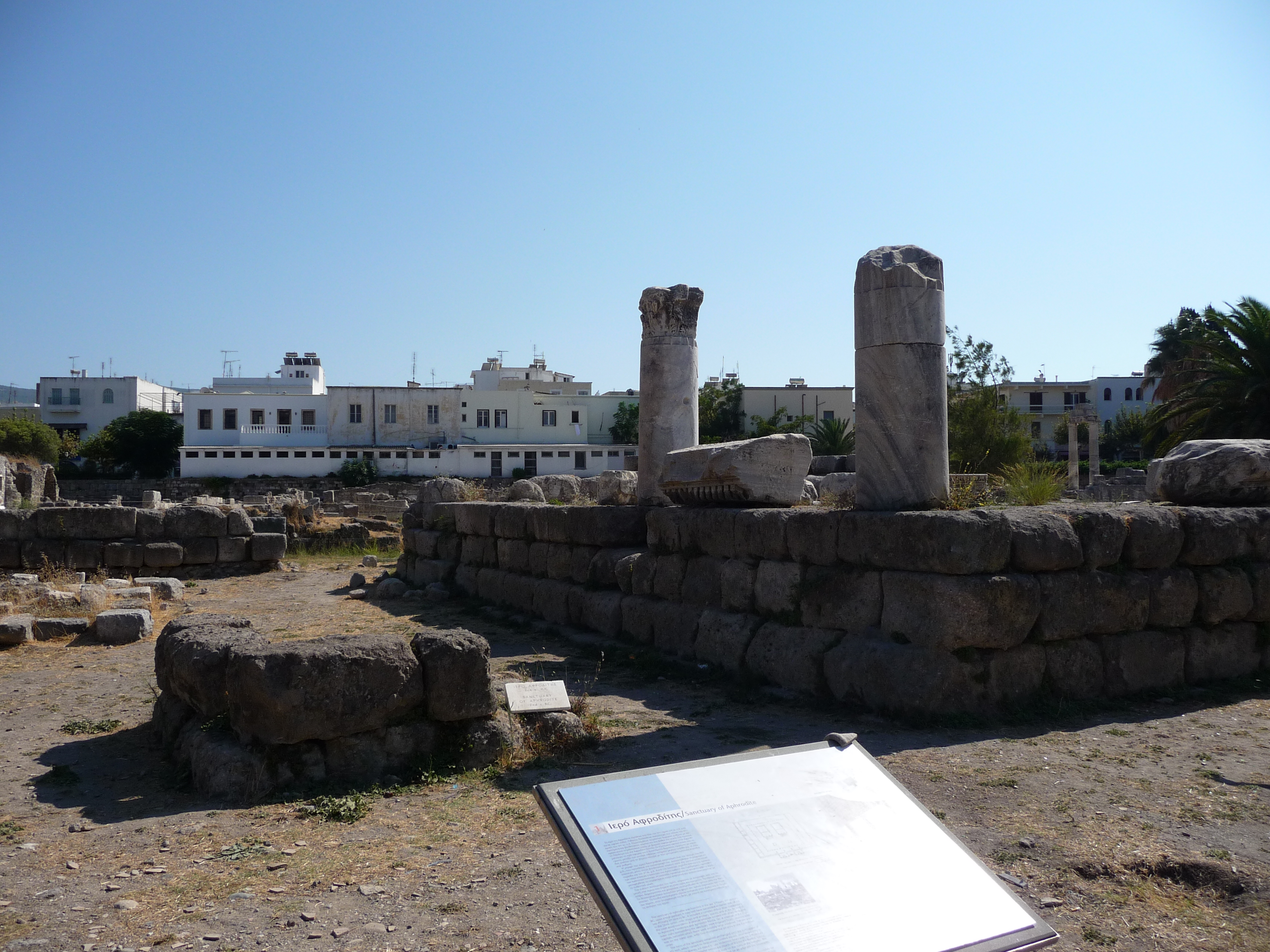 This was the ancient center of the city, today a vast space with historical finds from different eras. Baths, temples, and private residences stand in ruin, occupying a large plot surrounded by trees. You can tour the area at your pace and learn about the finds from the panels installed by the local authorities with information in Greek and English. The Ancient Agora is not far from the Defterdar Mosque of Kos, which is located in the central market, opposite Dimotiki Agora, the Municipal Market of Kos. It is also next to the main nightlife street of Kos, which is active during the day too, with bars and taverns catering to tourists and locals alike.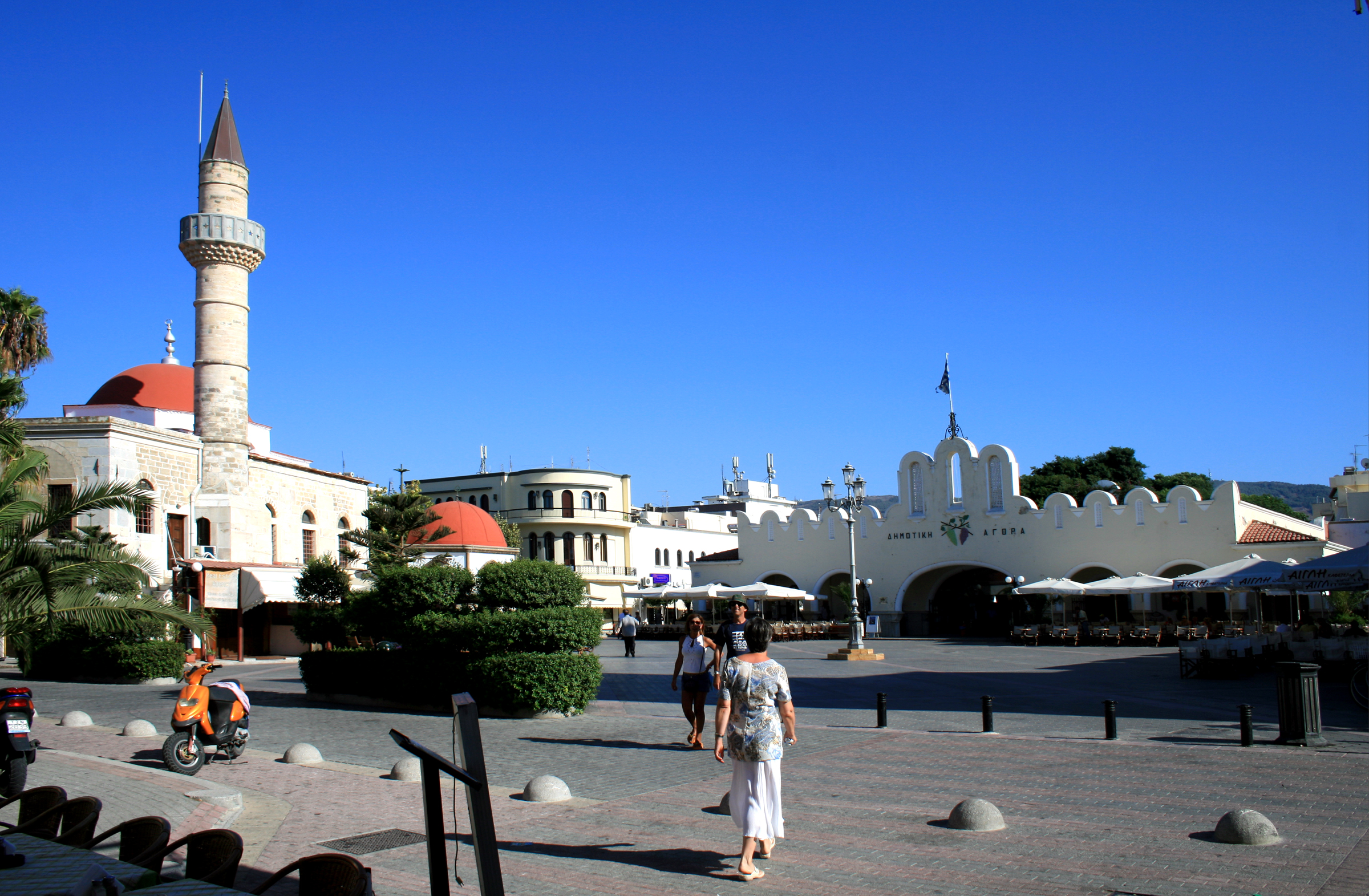 Dimotiki Agora (Δημοτική Αγορά) occupies a beautiful Italian building in Liberty Square. You don't need to go shopping, but you can rest at a cafe in front of the market, sipping coffee and watching tourists passing by, or seeing the residents going on with their daily routines. The market sells fresh local produce, cheeses, meats, herbs, honey, candy, and prepared preserves. They also have a good selection of wines, beers, and spirits. Some stalls sell colorful souvenirs.