Antimachia Castle – a Must-see on Kos Island
The Antimachia Castle on Kos is easy to reach from Astir Odysseus Kos Resort & Spa, as it is just a 20-30 minute drive. It is a Venetian castle, partially destroyed during the earthquake of 1926.
Despite the quake, much of Antimachia Castle survived, and the outside walls are still in good condition. Within the walls of the castle, there are two churches, one dedicated to Agia Paraskevi, and the other honoring Agios Nikolaos. Besides the two churches preserved in good condition, you will also find the ruins of a third church dedicated to Panagia Eleimonitras.
Although not well-known, the castle is very important and rich in history. It is the second stronghold built on Kos by Knights Hospitaller (Order of Knights of the Hospital of Saint John of Jerusalem) to strengthen the defense of the island.
In the XIV century, the Castle of Antimachia was part of a network of fortifications that included the Nerantzia Castle in the port of Kos, the castle in Pyli, and the castle in Kefalos. The most important historical moment for the castle was the Ottoman siege of 1457 when 15 knights and 200 locals fought heroically against 16,000 Turkish troops, resisting attacks for more than 20 days.
There is no cover charge to visit the castle, and offseason there are no tourists in sight. However, in the summer the destination is popular, and you may even encounter locals singing and dancing. Some sell juices and ouzo. You don't have to buy if you don't want to. Keep an eye on your little ones if you visit with children. The castle is unattended, and some areas may be dangerous.
If you visit the castle, stop in the village of Antimachi too, to see other local landmarks, including the traditional House of Antimachia museum, in the village square, showcasing various tools, traditional furniture and old appliances. The museum is located opposite the traditional windmill of Antimachia, a beautiful landmark, and a perfect photo opportunity.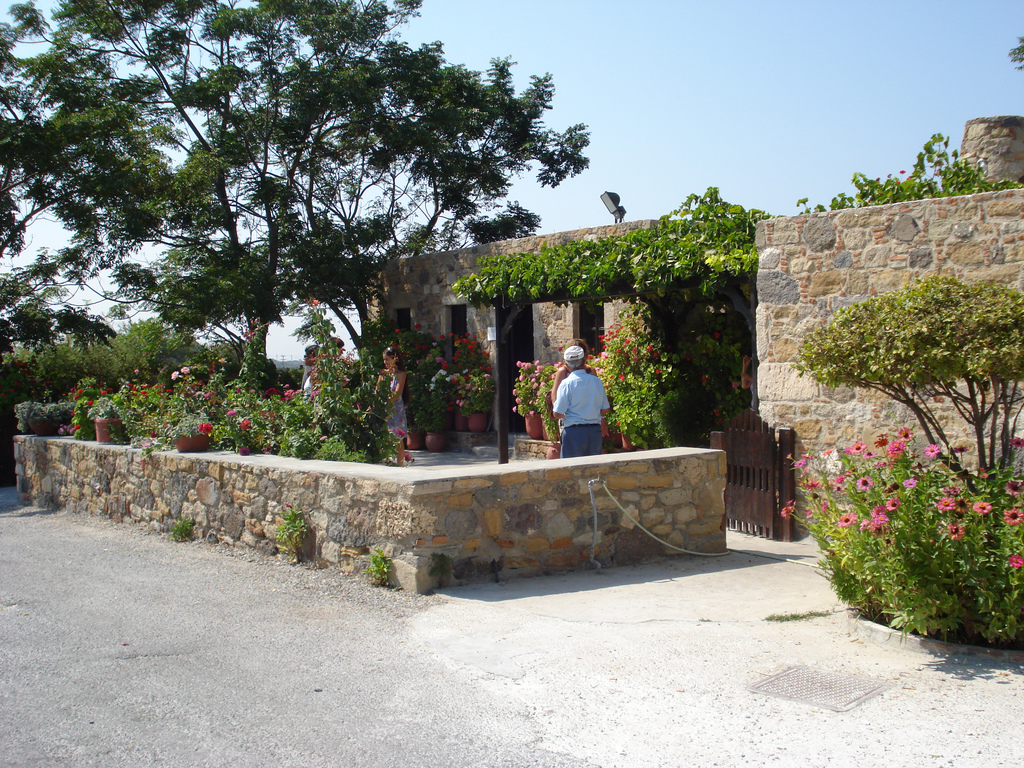 Featured Antimachia Castle picture by Tedmek via Wikimedia Commons.