Aquatica Water Park Among the top 25 in Europe
Aquatica Water Park at Kardamena on Kos ranks among the top best 25 in Europe.
Aquatica Water Park at Kardamena on Kos is one of four Greek water parks ranking among the top 25 best in Europe. The ranking, made by TripAdvisor, also features the Star Beach at Hersonissos on Crete (10<sup)th), the WaterPark at Faliraki on Rhodes (12<sup)th), and Splash Fun at Tsilivi on Zakynthos (24<sup)th). The Aquatica Water Park at Kardamena occupies the 20th position.
Kardamena is one of the island's top destinations for summer fun. Once a fishing village, Kardamena (also Kardamaina, in Greek Καρδάμαινα) attracts tourists with a good choice of traditional taverns, clubs, and the Alasarnia Festival with cultural and entertainment events, which include everything from live music, to theater, dance, sports, and art exhibitions. Kardamena is less than 30 minutes drive from Astir Odysseus Kos Resort & Spa.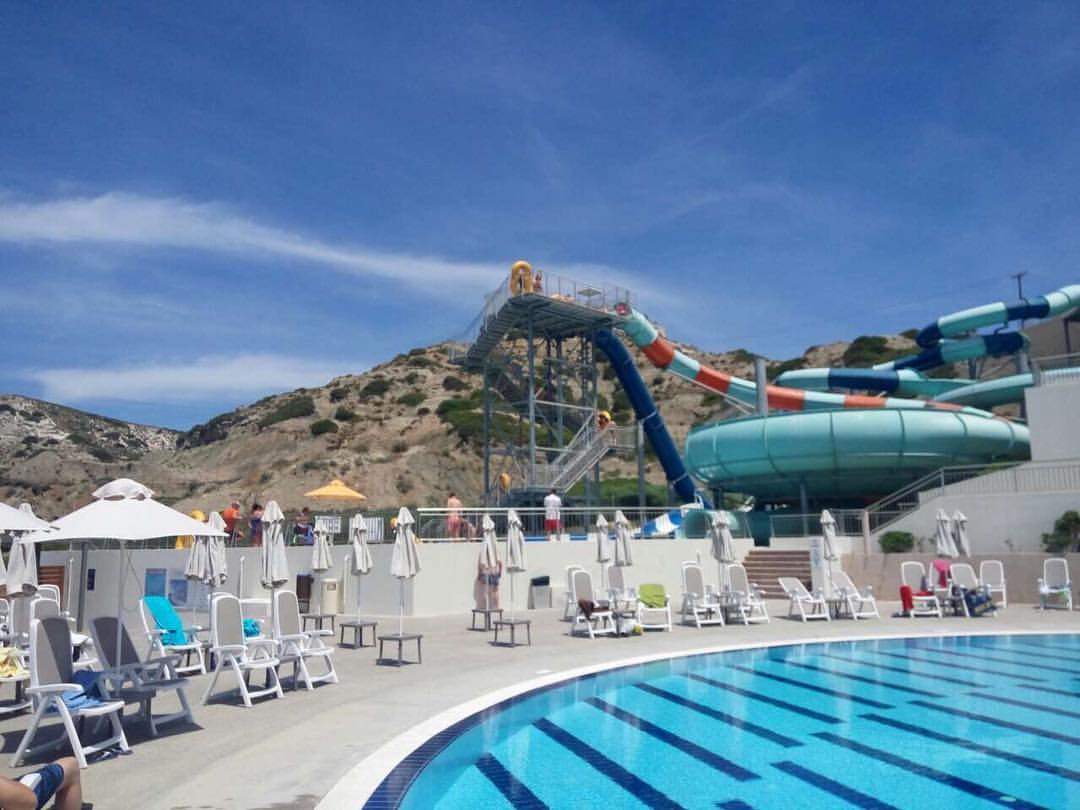 The water park in Kardamena is an attraction for all ages. It features thrilling slides and wave rides, swimming pools, spin bowls, and other surprises like the Wave Ride, Kamikaze, Multitrack slides, Hydrotube 1400, Slide Kite, and so on. A swimming pool by the "lazy river" attraction is excellent if you want to splash around. Many locals and tourists choose Aquatica Water Park to book fun-filled birthday parties for their children.
There is also a cafe at the heart of the park, perfect to relax with a cold juice, a coffee, or a soft drink. They serve freshly baked muffins and cakes, as well as homemade pizza, salad, traditional Greek yogurt with honey, ice cream, and other sweet desserts.
If you do not want to drive to Kardamena to enjoy the waterpark, you can always check out our sports and entertainment offer, featuring five outdoor pools with two open air Jacuzzis in the main pool, two children's pools, one indoor pool, as well as free sunbeds and umbrellas by the pool and by the beach for all our guests.