Astir Odysseus Activities: Climbing Wall
There's never a dull moment at Astir Odysseus on Kos: our beautiful resort and spa offers an outstanding range of activities for all ages. Among the most popular, the climbing wall is suitable for all ages, and all skill levels.
As a guest of our resort, access to the wall is granted at no cost. The staff will ensure your entertainment and safety at all times.
Because the wall is located outdoors, you can enjoy a challenging activity while taking advantage of the fresh air. There are several routes that take you to the top, some more challenging, for experienced climbers who enjoy pushing their limits, others easy, suitable for beginners.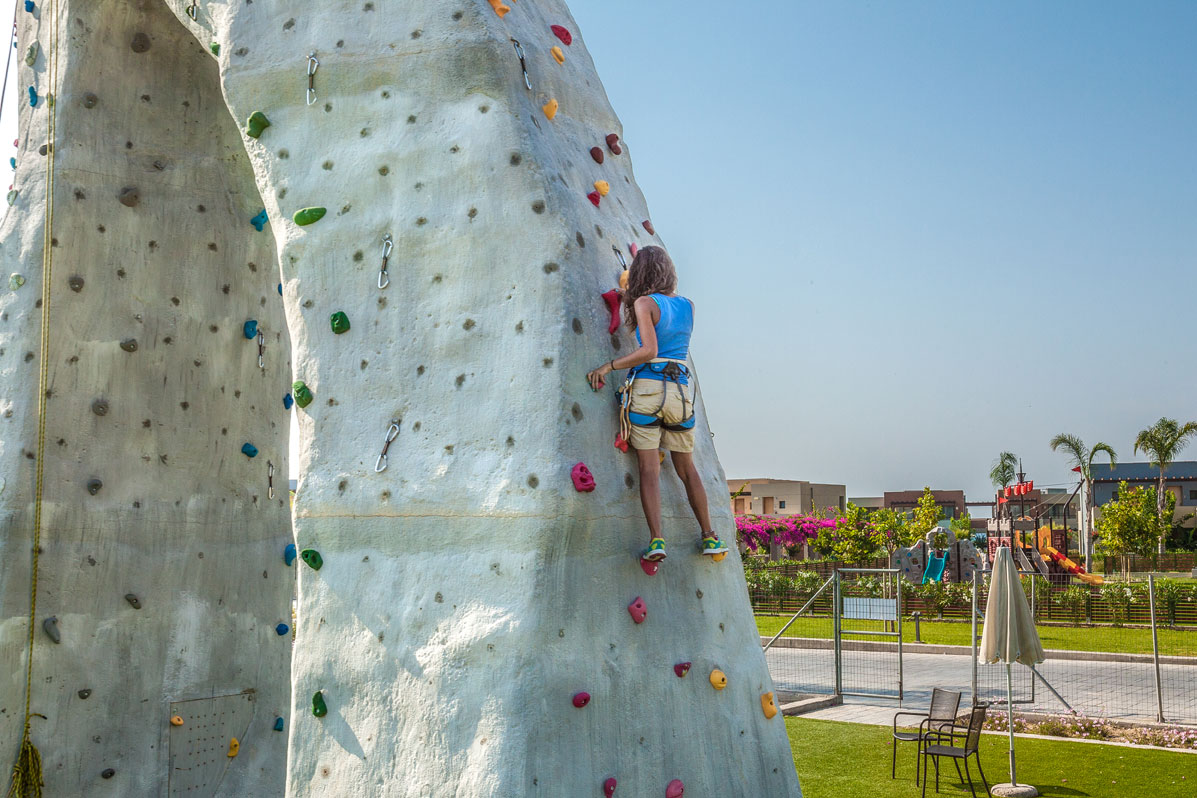 Wall climbing is a sporting activity with exceptional benefits for its practitioners. It is a full body workout, which combines cardio and strength, helping you tone and build your muscles, and develop stamina. While climbing, most of the muscles remain contracted all the time, building endurance, and, because the holds are randomly situated to challenge the climber just like a natural rock, flexibility is crucial for performance, as much as strength. Strength is necessary most of the time, but even more so when the route challenges the climber to hold on in strange positions, like upside down – our wall does offer conditions to test your strength and endurance, as you can see in the picture below. The intensity of the climbing exercise is influenced by your training and skill level. We have professional staff ready to assist you at any time if you want to push your limits.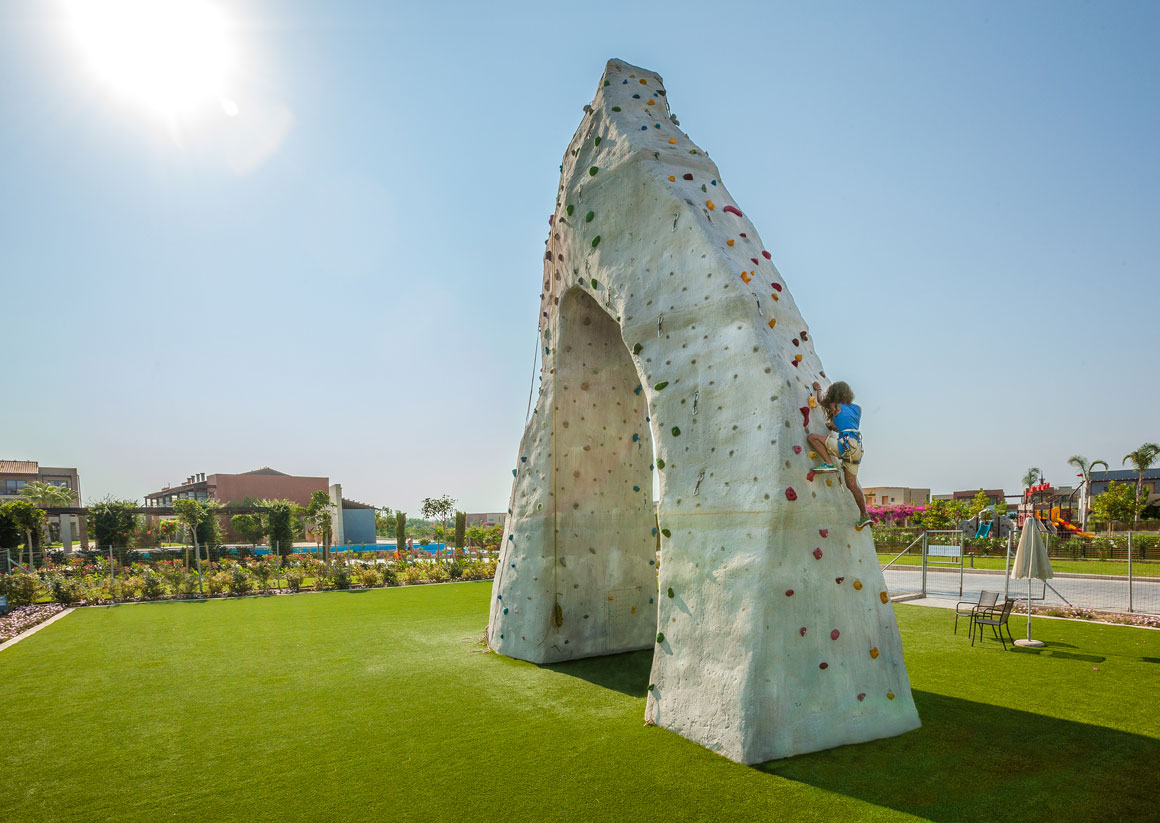 According to the British Journal of Sports Medicine, during climbing, there are increases in oxygen consumption and heart rate. This is both a physical and psychologically demanding aesthetic sport, and while our wall may not be challenging enough for elite‐level rock climbers, it is still very good for practice. Moreover, the sport is highly recommended for young people, as highly beneficial for skeletal, tendon and ligament growth. The constant challenge of climbing unknown routes is also a powerful motivator for stronger confidence and self-reliance in climbers of all ages.
Whether you want to practice wall climbing as a sport, or you just want to try something new while you stay with us, we are ready to accommodate your needs.