Discover Tigaki, Your Destination
Cradle to Hippocrates, the father of western medicine, Kos is one of the most beautiful islands of Greece. Together with 11 other well known islands, and 150 smaller, mostly uninhabited islands, it is part of the Dodecanese archipelago in the Aegean Sea.
Kos is a place of duality, where past and present converge in perfect harmony, a space of rare beauty, with miles of sunny beaches softly caressed by the sea; with traditional villages inhabited by small, peaceful communities; with luxurious resorts that welcome you with open arms and cheerful Greek hospitality; with an outstanding historic and cultural legacy; and nature beyond compare. Kos is as sweet as its figs, and as unforgettable as its legends that tell of Hercules fighting against mighty Andagoras. As you discover the charms of the island, you will fall in love with its splendor, and you will feel like a Koan: a son of this land.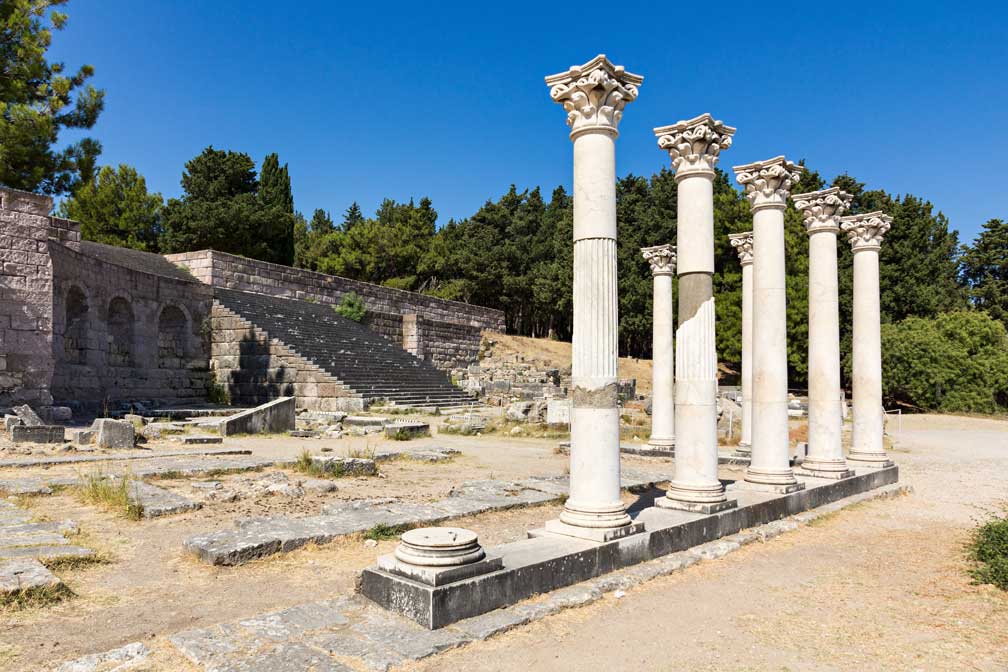 The capital of the island, Kos town, was once one of the great centers in the Aegean. This is still the main port and population centre on the island, and offers a wealth of attractions, including the ruins of Asklepieion (pictured above); the Plane Tree of Hippocrates, an oriental plane tree, where the father of western medicine supposedly taught his pupils the art of medicine; the International Hippocratic Institute and the Hippocratic Museum; the Byzantine Antimachia Castle in the harbor; and a wealth of cafes, restaurants, bars and clubs on its popular "barstreet."
Not far from Kos, you will discover Tigaki, your destination, the place Astir Odysseus Kos Resort & Spa calls home.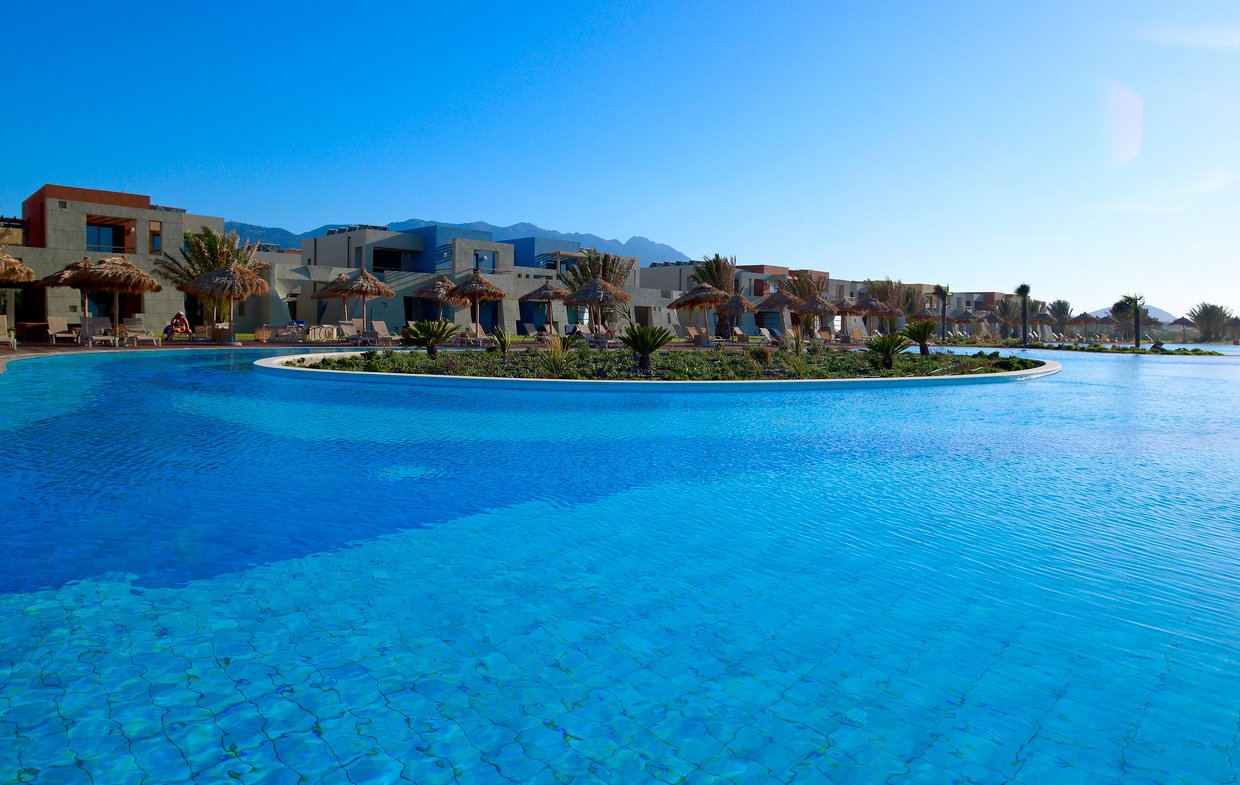 Tigaki is a small community, with no more than 300 permanent residents, but you will see more people enjoying the Aegean sun and breeze here in the warmer seasons. The village is a magnet for tourists, especially due to the presence of Astir Odysseus at the shore of the sea. This is the favorite holiday resort for the locals, but also for people from all over Europe and the world. Staying at Astir Odysseus means being surrounded by pristine nature, unspoiled beaches, and peaceful, almost traffic-free thoroughfares.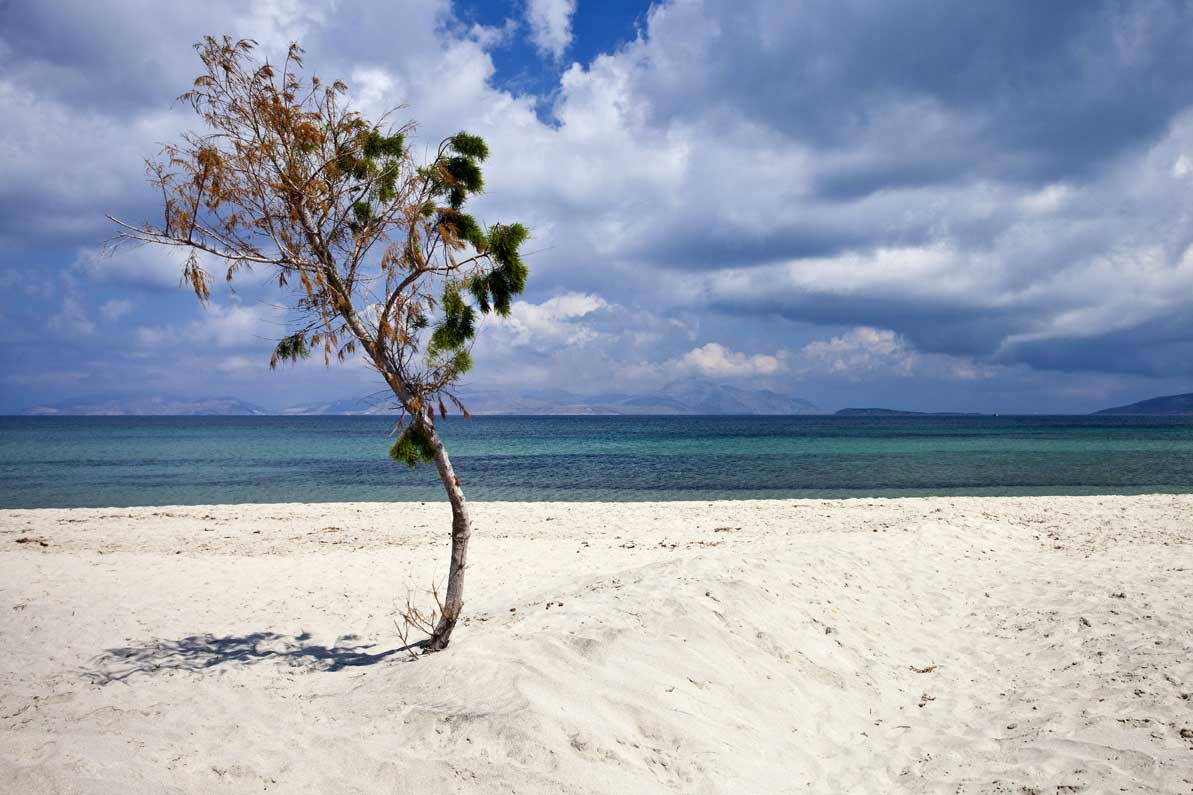 This byword for tranquility is the perfect place to spend a romantic holiday as a couple, but also, a safe haven for a family vacation. With 10 kilometers of white, sandy Blue Flag beaches dipping gently into shallow waters, you will find yourself relaxed and at peace in no time.
Nothing is noisy, or blown out of proportion, in Tigaki. Even the idea of fun revolves around spending quality moments with friends, rather than partying out loud. You'll have the usual karaoke nights, quizzes and trivia, and sure, live music, but clubbing is reserved for Kos, which, if you are a party animal, is not at all far away.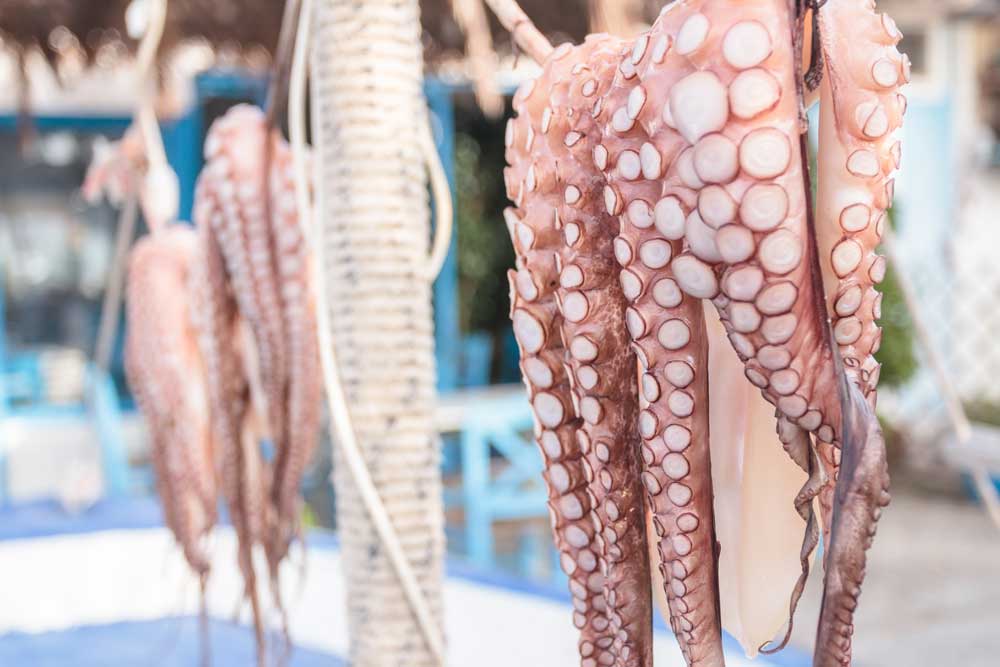 The food is Tigaki's pride: fresh from the sea, prepared with respect for tradition, but also with care to satisfy the demands of an international clientele. The same spirit that governs this village is what makes Astir Odysseus such a sought-after retreat. Come in, to discover Koan hospitality and tranquility beyond belief.