Empros Thermi: Kos's Healing Waters
Greece is a paradise of natural healing destinations and Kos counts among them. The Kos healing waters, locally known as the Thermes (Empros Thermi), are just about 12 km away from Kos town, and 14 km from Astir Odysseus Kos Resort & Spa.
The healing waters of Kos attract tourists and locals alike. Empros Thermi are located in Agios Fokas and you can reach them by bus, by rental, or private transportation. You will still have to hike on a rocky access trail about 20-30 minutes from the bus stop to the Therma Beach. But the hike is well worth it, especially for the magnificent sea views on the way.
Kos's healing waters are famous and count among the top things to see and do on the island. They were discovered in 1934, by an Italian archaeologist and they gained popularity in the 1960s-70s. They are still a main attraction today. The thermal spring of Kos is rich in sulfur and minerals that benefit the body.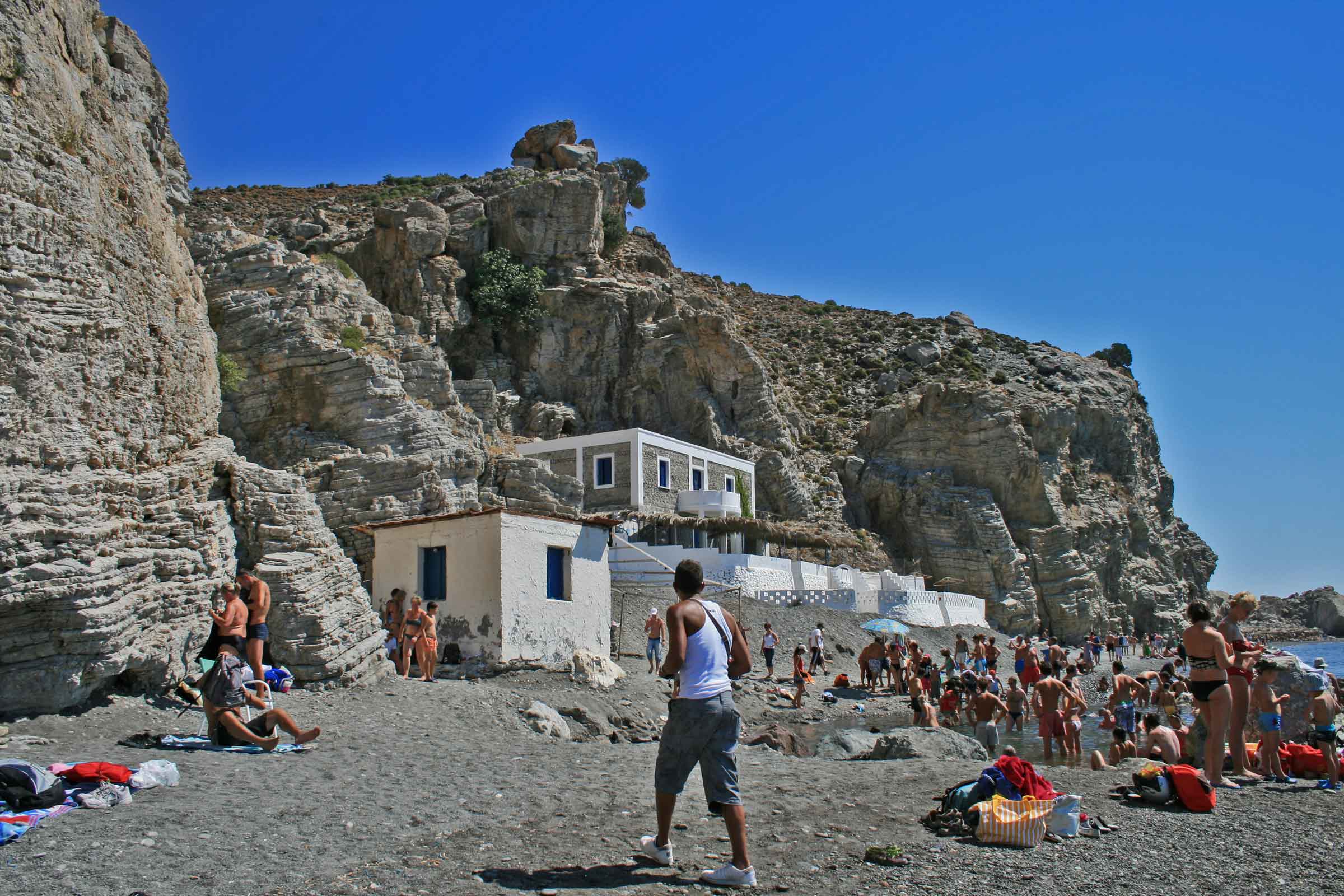 The beach itself is pebbly and unorganized, but there is a small cafe on the beach serving refreshments, coffee, and small bites. Other bars can be found close to the parking lot.
Because the beach is small, it gets rather crowded, especially in high season, when tourists flock here to enjoy the healing waters. Some of the health benefits of the springs include health cell oxygenation; stimulating the secretions of the intestinal tract and the liver; stimulating the immune system; helping with physical and mental relaxation; helping in treating injuries and skin conditions such as psoriasis and dermatitis; and so on. Note that the smell of the sulfur is very strong. The water is usually 30°-50° C. To avoid the hottest part of the spring, just follow the locals. Most of them bathe where the water is pleasantly warm and not very hot.