How to Spend a Weekend in Tigaki, Kos Island
Tigaki is a quaint, peaceful holiday resort, famed for its pristine coastline with a 10-kilometer long beach and clear, shallow waters, perfect for swimmers but also suitable for all kinds of water sports.
Paralia Tigaki ranks among the top beaches on Kos Island. It is well developed for tourists, especially around hotels and resorts, that offer free umbrellas and sun loungers for their customers. Alternatively, you will pay a small rental fee for loungers and umbrellas at local tavernas that also serve snacks and drinks by the sea. It is a Blue Flag beach, with all the facilities you need for an excellent day in the sun: showers, WC, wheelchair accessibility, lifeguards, and more. For lovers of water sports, there's enough going, but the beach is mainly popular with windsurfers. Even if you have never attempted to take on the waves, there's a windsurfing training center right on the beach, with affordable prices, certified instructors, and pro gear.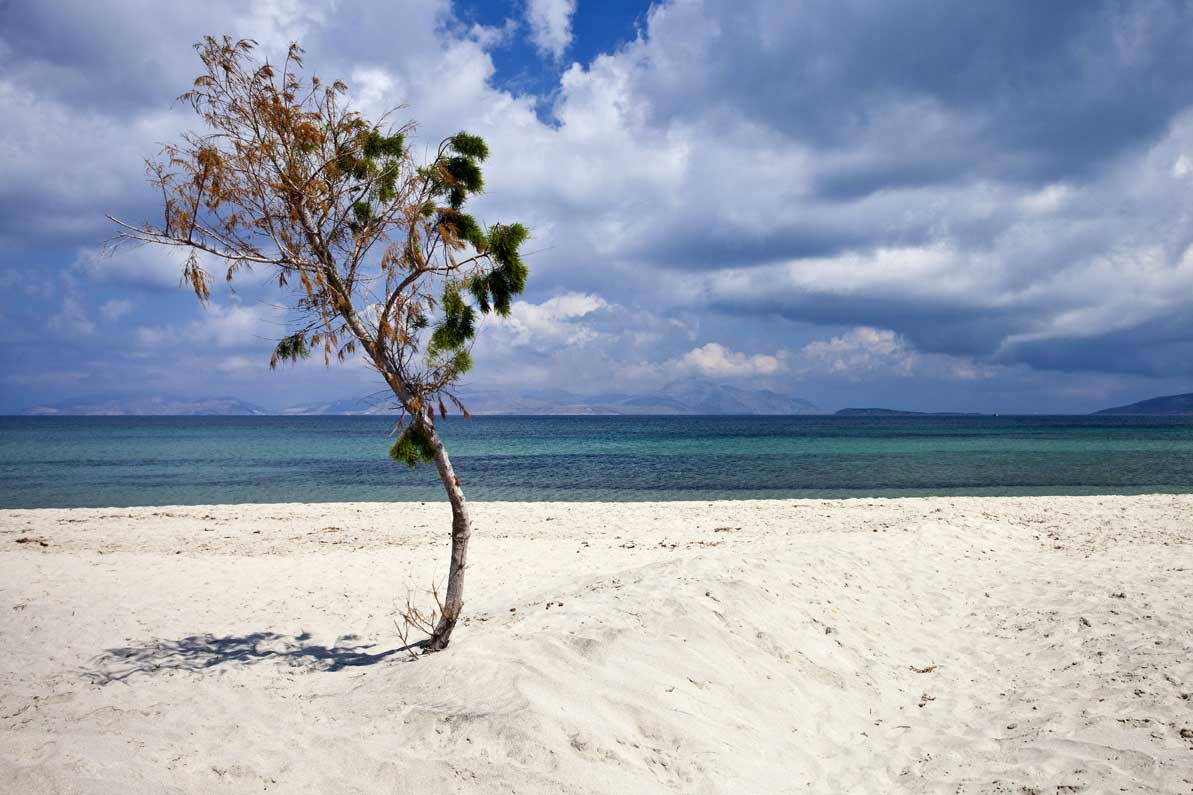 Weekends in Tigaki are as relaxed as any other day of the week. You can spend a lazy afternoon by the beach, but you can also explore the area and partake in fun activities designed to keep you entertained. For example, you can go horseback riding around Alikes, a salt lake nearby Tigaki, known for its splendid surroundings. The horseback riding center in the village is ran by the Daoulas family.
Adrenaline junkies will have a blast kitesurfing in Tigaki. The center Kitesurfing Kos is very close to Tigaki and Astir Odysseus Kos Resort & Spa. They offer classes in German, English, Italian, and Slovakian.
Tigaki is also great for family cycling tours. Some of the best cycling routes on the island of Kos are around the village. The popular 23km round-trip cycle route from Kos Town to Tingaki and up to the inland village of Zipari and back to start is great for people who want to experience both flat terrain and mountain biking.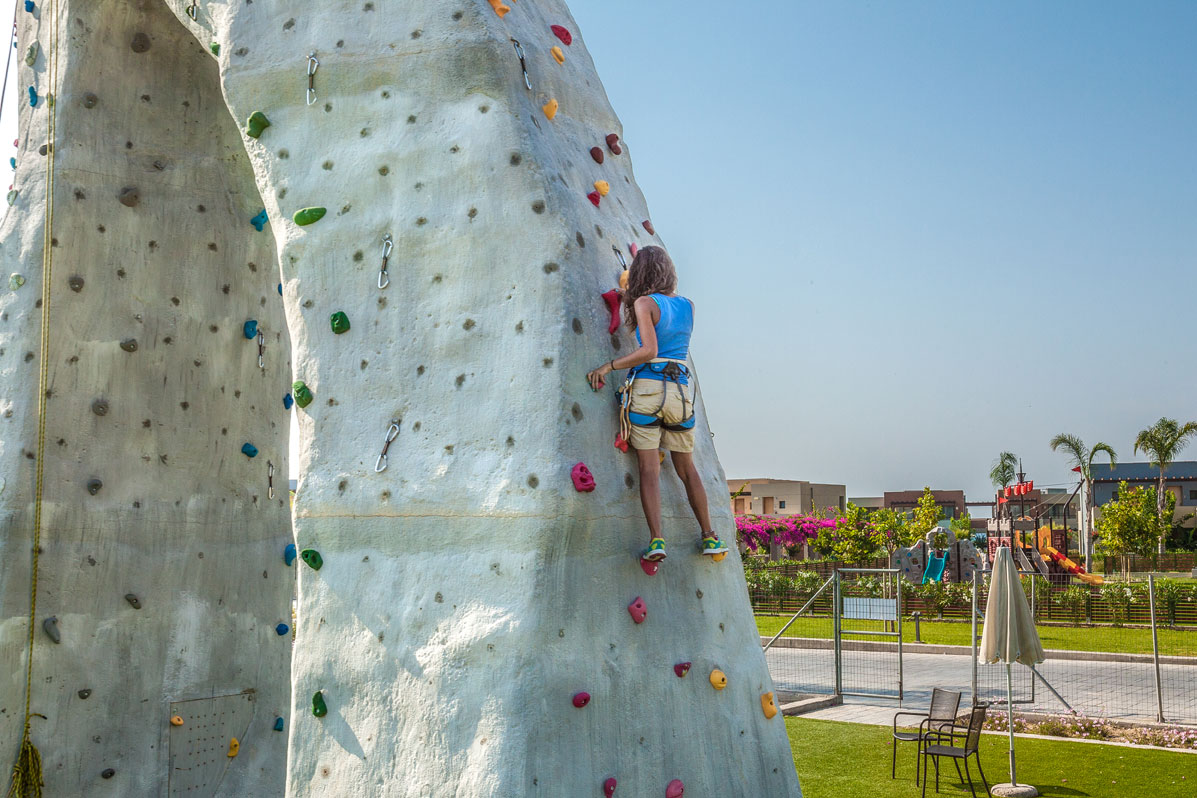 Active travelers have fun at Astir Odysseus Kos Resort & Spa too. Here, you can play tennis, boccia, table tennis, and soccer. There's also a climbing wall suitable for all ages and all skill levels.