Lessons in Tradition from the Easter on Kos
Easter on Kos is a Greek adventure you will remember a lifetime if you choose to vacation on the island in spring.
The Greek Orthodox prepare for Easter with great reverie. They fast for forty days, from Ash Monday until they return home with the Holy Light, the light of the Resurrection, on Easter Sunday after Holy Saturday's midnight mass.
On the evening of the Holy Friday, the visitor who strolls down the streets of any village on Kos will know that something special is about to happen. The bells of the churches chime, announcing the Epitaph – the service that mourns the Passions of Christ, as hundreds of believers carrying lampades join a holy procession that ends up in the main square where the prayers prepare the faithful for the night of the Resurrection. Seeing these people gathered together in faith is an experience that touches the heart with a sort of transcendental force hard to explain.
Next day, in the countryside of the third largest island of the Dodecanese, children are rushed in churches dressed up in their best Sunday clothes. It's the holiest of the Greek Orthodox holidays: Holy Saturday.
For the residents of Kos, this is the time to enjoy a rare closeness to God that only true faith can offer, but also an occasion to celebrate traditional values like family, nature, cuisine, and customs. Only now the table is adorned with the beautiful leavened tsoureki and cheerful voices exclaim Christos Anesti! while others reply Alithos Anesti! instead of hello, or with the cracking of the ruby-red Easter Eggs at the Easter table.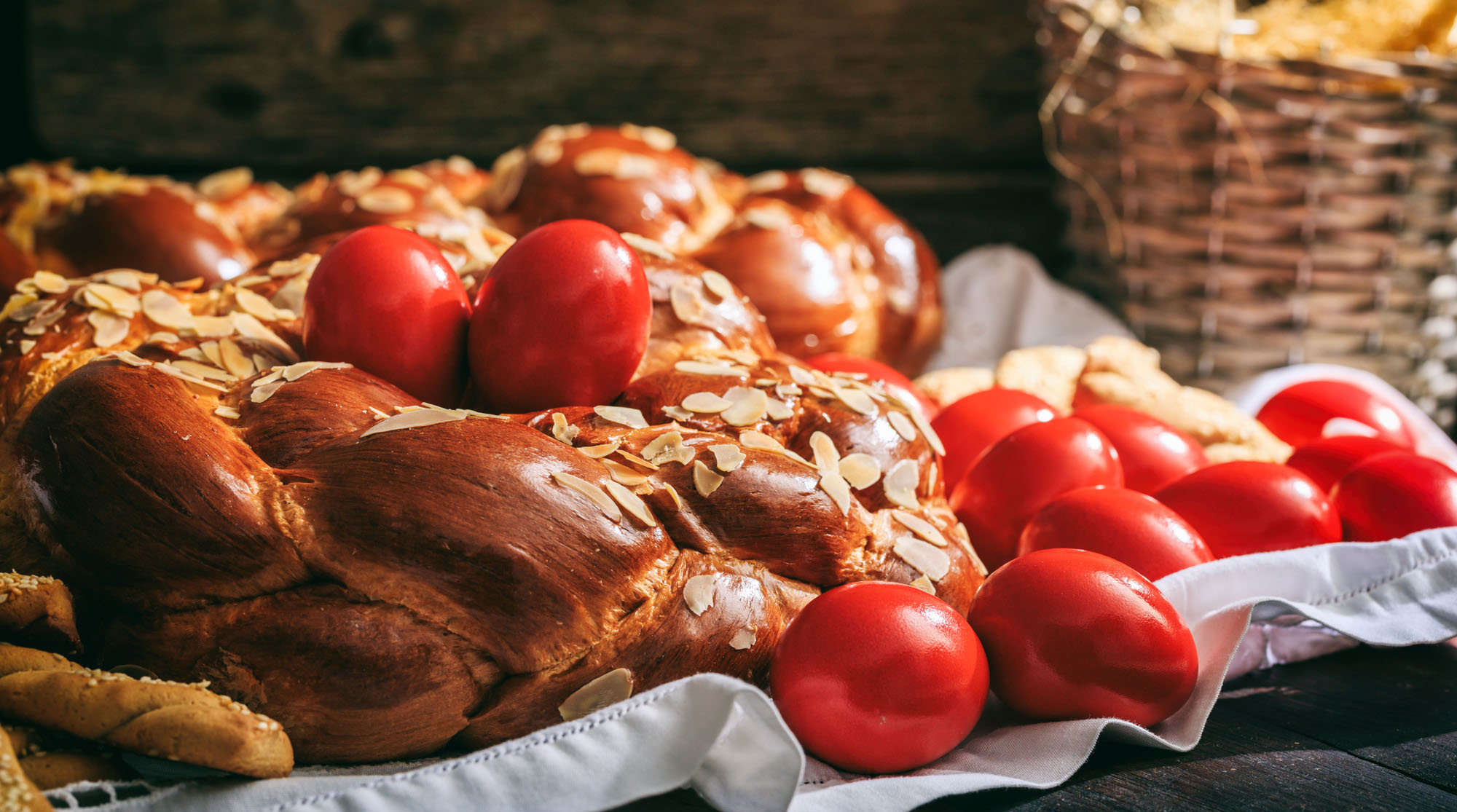 The 40-day fast breaks only on Easter Sunday – a day of great joy, celebrated by the entire community. Outdoor feasts are common. Traditional Easter dishes, like baked lamb stuffed with rice and herbs, are enjoyed with great gusto. And, on Easter Monday, Pyli holds its traditional horse races, with a humble Easter Egg as its most cherished prize, but an interesting tradition for tourists, nevertheless. The tradition of Easter horse racing in Pyli dates back hundreds of years.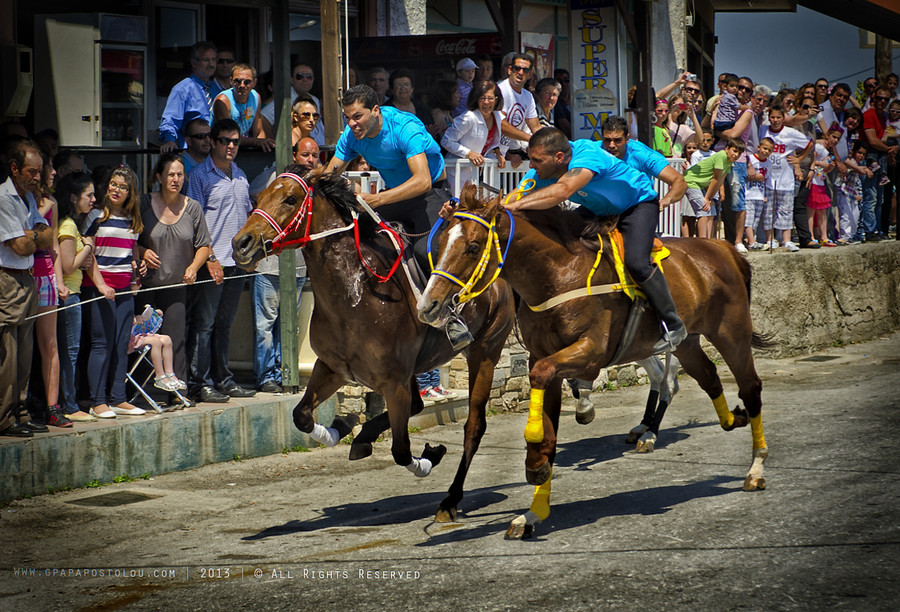 Plus, there's plenty to do in Kos around Easter. Spring is one of the best times of the year to see the island. Nature brings back its magic coat of green, and the flamingos return to Alikes.