Must-see on Kos: Ecclesiastical Museum
The Kos Ecclesiastical Museum is housed inside the Old Metropolitan Church of the Ecumenical Patriarchate of the Holy Metropolis Kos-Nisyros and is one of the spiritual landmarks of the island.
Kos Ecclesiastical Museum as a must-see attraction
The Kos Ecclesiastical Museum (or Church Museum) was severely damaged during the earthquake of July 21, 2017, but extensive renovation works finished in December 2017 made possible the reopening of the museum just in time for the Christmas holidays on the island.
Although not advertised in travel guides as a touristic attraction, the Kos Ecclesiastical Museum has exceptional potential as it reflects one of the multiple cultural facets of the island. Housed in a building of the Old Metropolitan Church, the museum boasts a collection of religious art as well as archives. It is worth visiting the museum for its collection of rare icons and for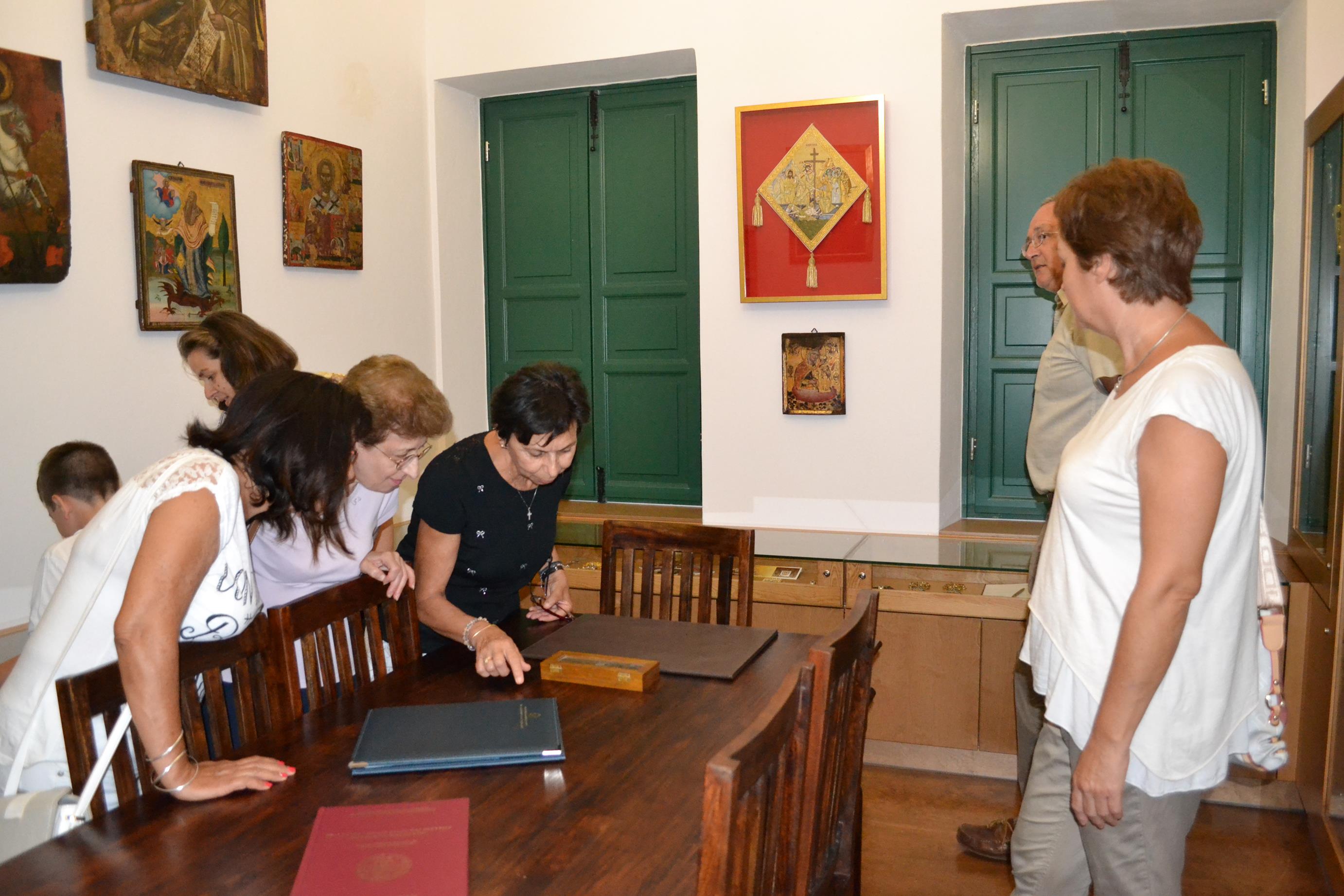 Besides the permanent collection continuously on display, the Kos Ecclesiastical Museum also hosts visiting exhibitions featuring contemporary Greek artists, like Triantafyllos Iliadis, whose works resonate hope, peace, optimism, and joy of life.
The museum also organizes cultural events like workshops and informative exhibitions showcasing the works of Domenikos Theotokopoulos (El Greco) accompanied by details on his life and religious paintings. School trips and educational presentations complete the program.
The Ecclesiastical Museum is open to the public every Thursday from 10.00 am to 2.00 pm and from 5.00 pm to 8.00 pm. The rest of the week the building is used for academic and ecclesiastic purposes. Visits by appointment for large groups are possible. You can call (+30) 22420 22230 for information or visit the official website (in Greek).
Besides the Kos Ecclesiastical Museum, there are several other museums you can visit when you stay on the island:
Archaeological Museum of Kos in the historic heart of Kos city: featuring valuable exhibits like Hellenistic statues of Venus, the Nymphs, Fortune, (1st cent. BC); statues of Demeter , Kore and Athena (mid 4th – mid 3rd century BC.); statues of the Roman period, including a seated Hermes and Demeter; and much more.
Cultural center "Ancient House – Hippocrates Garden": a replica of an Ancient Greek Settlement in the 5th century B.C. during the age of Hippocrates.
Antimachia Traditional House: a 1980s replica of a traditional early 20th-century dwelling.
Folklore Museum in Kardamena: featuring a rich collection of documents, but also folk costumes, photographs, artifacts, and much more.
Casa Romana in Kos town, with the permanent exhibition "Archaeological exhibition of Casa Romana of Kos," showcasing mosaics dating back to the 3rd century AD, sculptures, coins, pottery, and other artifacts of the Roman period in Kos.