Plaka Forest Peacocks Are Among the Must-See Attractions of Kos
One of the most fascinating attractions on Kos are the Plaka Forest peacocks: stunning birds, of glamorous royal beauty, inhabiting this area by the hundreds.
The forest is near Antimachia, on the way from Tigaki to Kefalos, just past Kos International Airport. Drive on after the airport till you see a small church on the right, and the sign to Plaka, and follow that road to find a charming pine forest, rich in shaded areas, with romantic paths lined with wild flowers that make this spot such a popular destination with locals and tourists alike.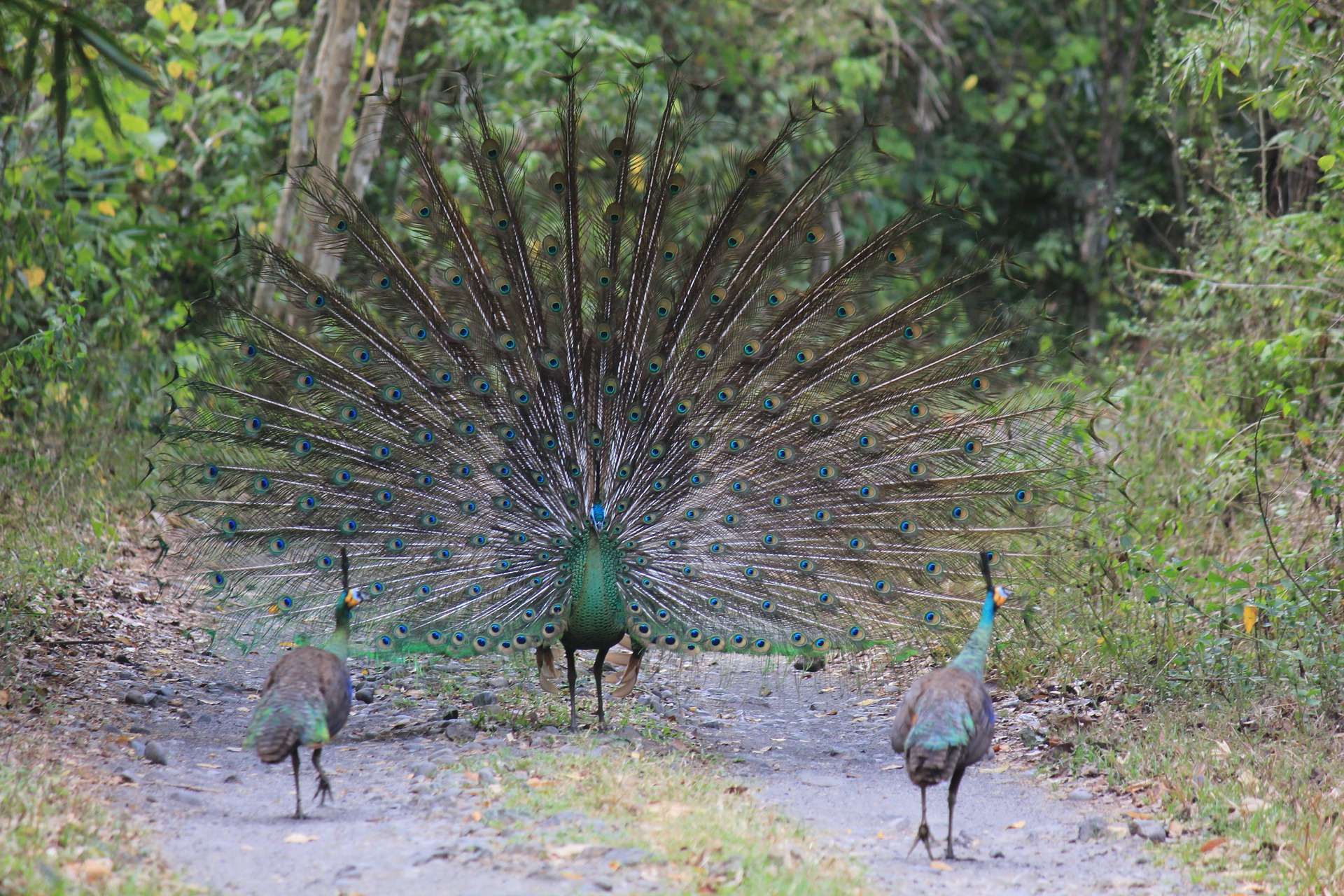 It doesn't matter when you take the road here – the peacocks call this forest their home all around the year. But if you want to experience it like the locals, try to visit it for the Greek Orthodox Easter, when many people come here for picnics, gathering around a special pit where they roast the Easter goat or lamb. It is not uncommon to see people barbecuing here during other seasons either.
But sure, more tourists come here for hikes and to admire the peacocks than those who come to picnic. It's always fun to see someone feeding the magnificent birds, and the experience is even more rewarding when you are the one providing the food. Simple bread will suffice to make you the center of attention for the peacocks of Plaka.
If you take time to explore the area more, you will also find a pond with cute little terrapins, quite fond of bread themselves. You can hike around over bridges crossing small picturesque streams. Don't forget your camera to capture the essence of the place, or to share some of the best memories from the island with your family and friends. If you travel with children, the experience is even more rewarding, as they will enjoy finding feathers or other little wonders.