Plan your dream-come-true destination wedding in the island of Kos, Greece
You may think that the road to a dream wedding is paved with rose-petals, but instead it is paved with tedious planning, and a whole lot of overwhelming details that need sorting. While you really can't wait until the most romantic day of your life, the wedding planning seems a never-ending and frustrating task.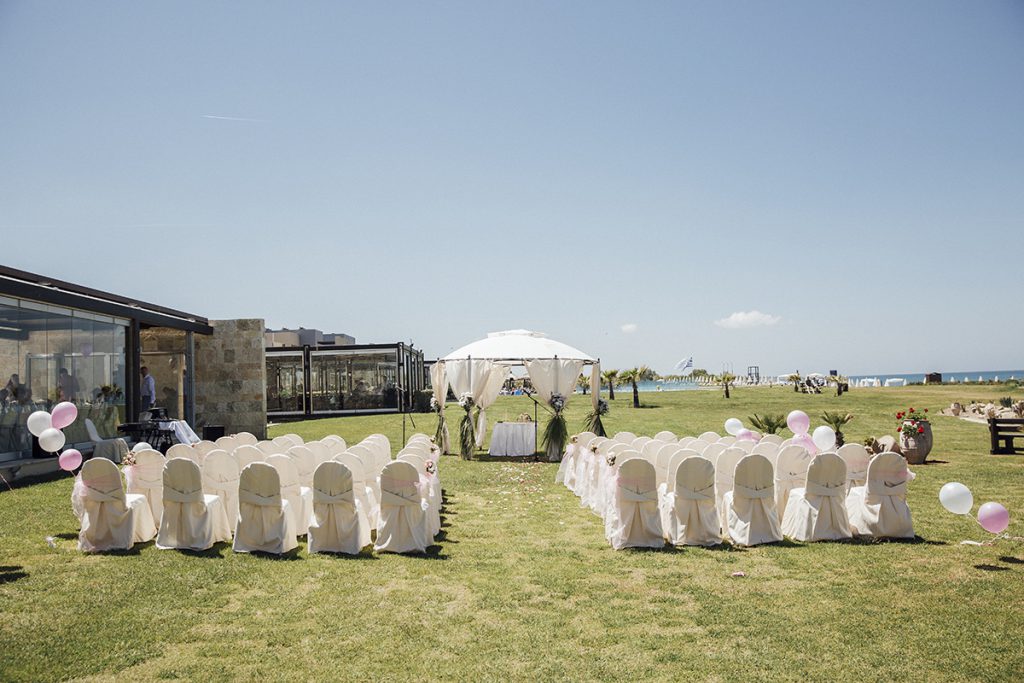 If your idea of a romantic wedding is a fairytale setting, at a seafront location, the sky painted violet and purple by the setting sun, with every detail handled with precise detail and care, your family and friends celebrating the start of this next chapter in your life with you, then Astir Odysseus Resort & Spa on Kos island is the perfect choice for you.
Astir Odysseus luxury event planners will design everything according to your specific needs to ensure your dreams come true: everything is tailor-made just for you, from the lighting, florals, and decor themes, to the wedding dinner menu, the wedding cake or even the bride's hairstyling.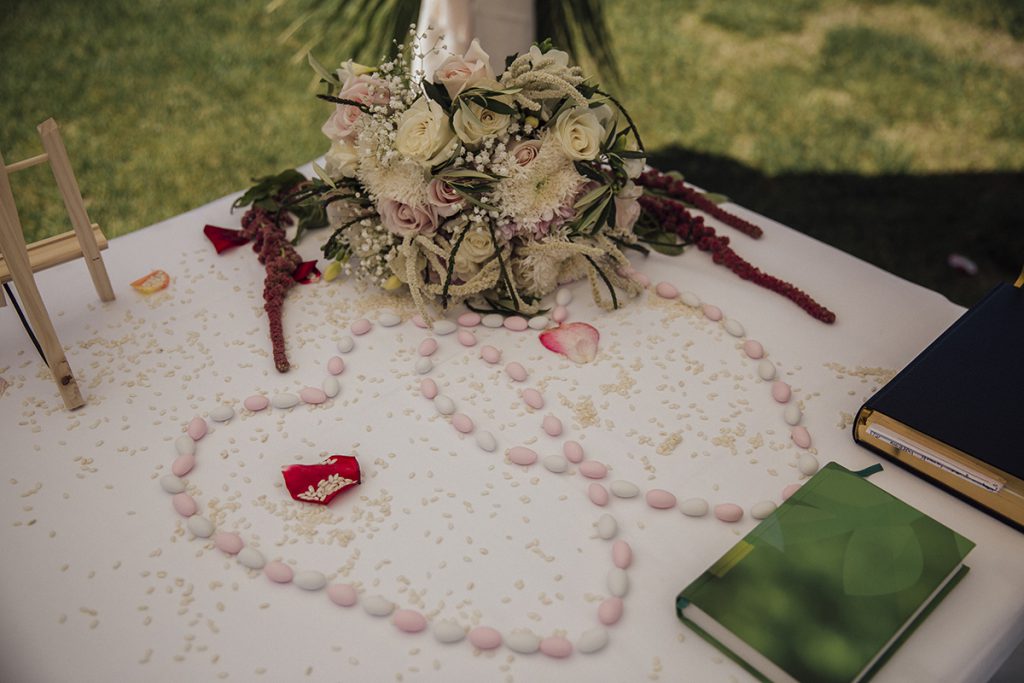 The ceremony takes place at a dreamy spot, an elegantly decorated gazebo located at a beautiful seafront location in Astir Odysseus gardens. As the sun sets, creating a phantasmagoria, you exchange vows with your beloved one, creating lifetime memories. The wedding reception can be a candle-lit dinner or a big party, with a DJ or a live band. You even may book a whole restaurant to host your wedding party. Everything is possible, just ask our wedding planners!
Ente & Klaas wedding at Astir Odysseus Resort & Spa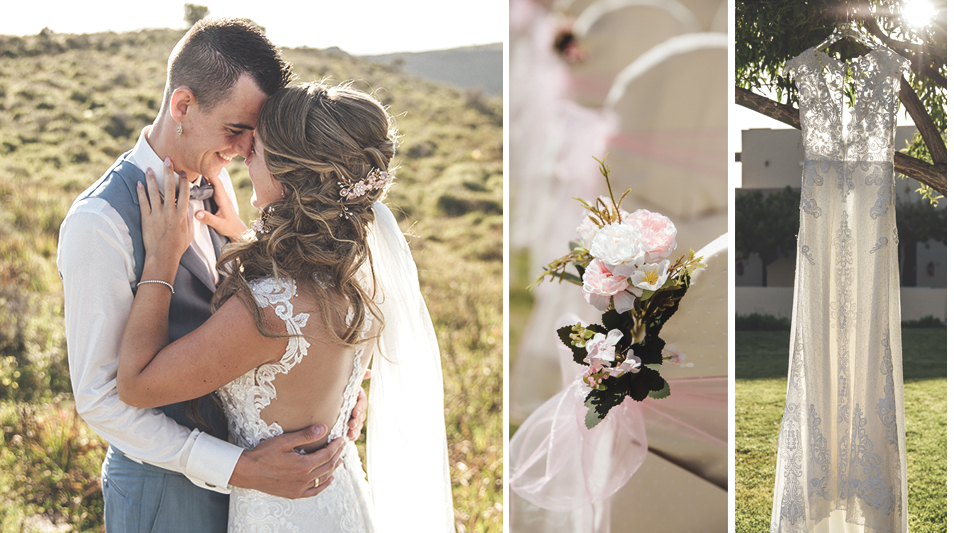 Our wedding was like a dream wedding everybody wants. Normal you see on pinterest pictures from perfect weddings, and our wedding was many better than that pictures! The hotel was very nice to us, and they did everything we want.
Review by Ente van den Berg at www.weddingsonline.ie
Ente & Klaas chose Astir Odysseus for their wedding on 30 April 2019. If "a picture is worth a thousand words", then their wedding video is worth a billion. May they live happily ever after!
Video by Dromino productions. Photographs: Lianne Snoek Fotografie
The road to a dream wedding is indeed paved with rose petals when Astir Odysseus Resort & Spa undertakes the wedding planning and organizing! See our wedding package and contact us at events@astirodysseuskos.gr for more details.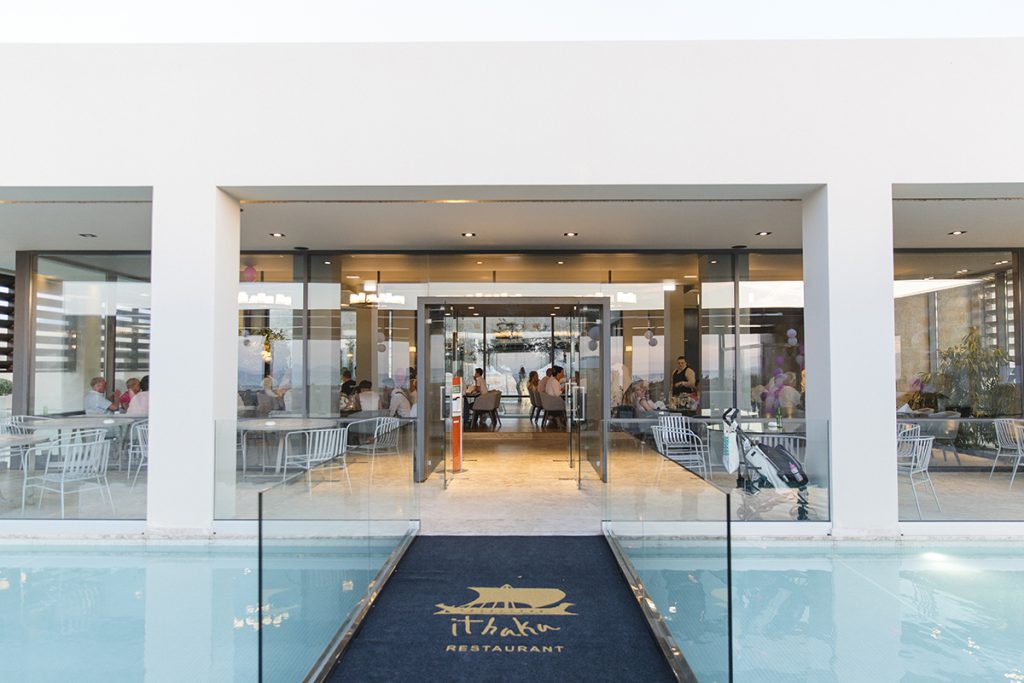 Anything you dream of, either a romantic wedding reception, or a big party with a music band, can become true!