Sirens Main Bar With Live Entertainment
Sirens Main Bar at Astir Odysseus Resort & Spa is full of the resort's mood-boosting spirit. It is an elegant space with minimalist decor dominated by white, natural wood, and turquoise accents that focus the attention on the sleek bar.
And there's never a better time to enjoy the bar's unique atmosphere than in the evening when the resort's animation team will put on a live show for your entertainment. The program ranges from classic piano concerts to jazz and international or traditional concerts.
The Sirens Main Bar is a meeting point for all the resort's guests, either for coffee in the morning, brunch and lunch drinks, or after-hours libations accompanied by tasteful music.
The menu includes plenty of spirits, wine, and house cocktails perfect for romantic after-dinner drinks. The choice is extensive. If you start in the morning, you can have tea – there's a large selection on the menu, but try a Dictamus tea for something truly special.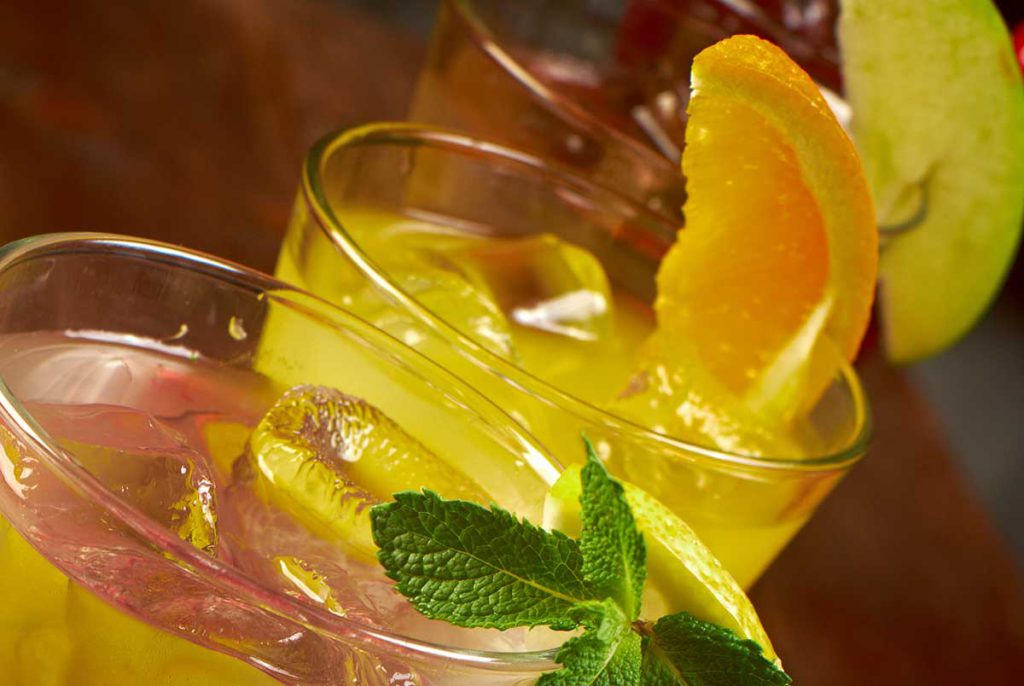 Dictamus (or Dittany) grows on Crete Island, and it's rare in its wild variety: since 1997, listed on the IUCN Red List of Endangered Species. According to the legend, the Cretan Dittany is a healing herb, a gift of Zeus to the island's inhabitants.
If tea is not your thing, try Greek coffee, or have a freddo (cold cappuccino or espresso).
For after-meal drinks, you can enjoy anything from beer to champagne, strong spirits, wine, and cocktails. There are many premium libations on the menu: Armand de Brignac champagne, Johnnie Walker Blue Label whisky, Gray Goose VX vodka, Zacapa XO rum, Casamigos Añejo tequila, and the list goes on.
When it comes to cocktails, you can choose a tropical, classic, or sparkling cocktail, but the most exciting options are the house signatures from the "Journey of Odysseus Cocktail List." Among these, we recommend the following:
Sirens, with its inspired blend of vodka, Kahlua, Tia Maria, simple syrup, and espresso;
Odysseus, which blends gin, lime juice, simple syrup, blackberry, and basil leaves;
and Penelope, with tequila, grapefruit juice, lime juice, and soda.
You can enjoy many other mouthwatering cocktails and drinks at Sirens Main Bar. You can try one every evening or pick a favorite and stick with it for the entire duration of your stay.