The Top Beaches on Kos
Most people visiting the island of Kos venture to there out of wanting to discover the unique and eclectic mix of treasures from antiquity. This magnificent place in the Dodecanese, in the ancient region of Caria, really is a bountiful sightseeing destination. First mentioned in Homer's Iliad, Kos was also visited by Hercules, and was home to such as the physician Hippocrates, the painter Apelles, the poets Philitas and, perhaps, Theocritus.
Of course the island has its fair share of ancient ruins from the various civilizations too, but it's the more leisurely pursuit of sunbathing and seaside value, the lesser known wonders of Kos, we'd like to show you. Here's five magnificent beaches you never have heard of, but which you certainly should visit.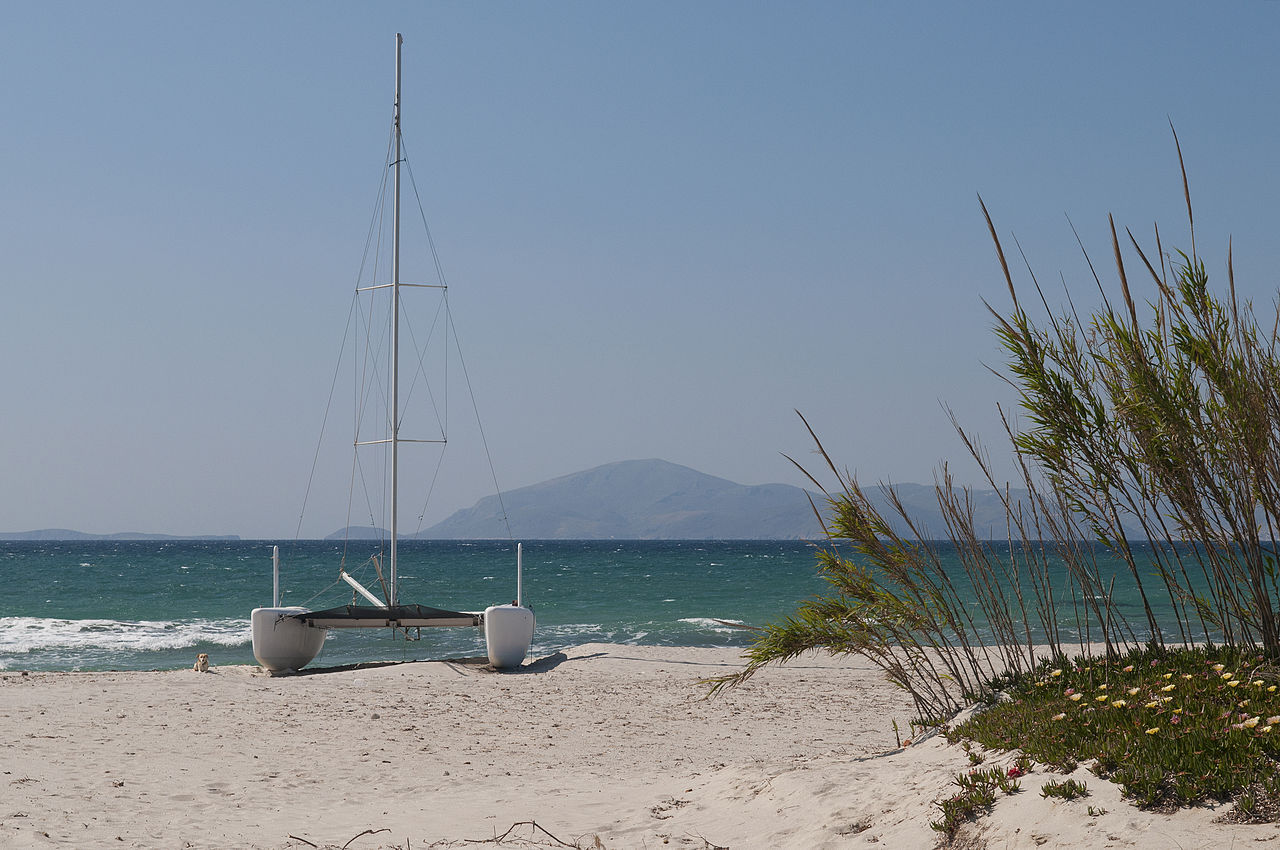 Mastichari Beach
Located 27 km south of Kos town and 3 km northwest of Antimachi, this pristine beach of white sands and emerald green waters is an exotic sunning spot and water sports Mecca. Situated on a natural bay, Mastichari also features a host of useful amenities including; restaurants, cafes and shops, and nearby accommodations. The quaint village also affords visitors a bit of local flavor, and there are daily connections to the nearby island of Kalymnos too.
Therma Beach
One of the most interesting places on Kos, Therma sits beneath steep cliffs, surrounded by dark blue surf, and accentuated by hot springs. 12 km from Kos town, the now famous sea pool with the hot springs attracts many visitors. Here, hot water mixes with the sea affording a marvelous tepid bath, a natural therapeutic of legendary proportions. Nearby there are many accommodation options, and the guest houses are particularly popular. This spot is where Greeks "in the know" go for their memorable suntan, surf, and sea memories.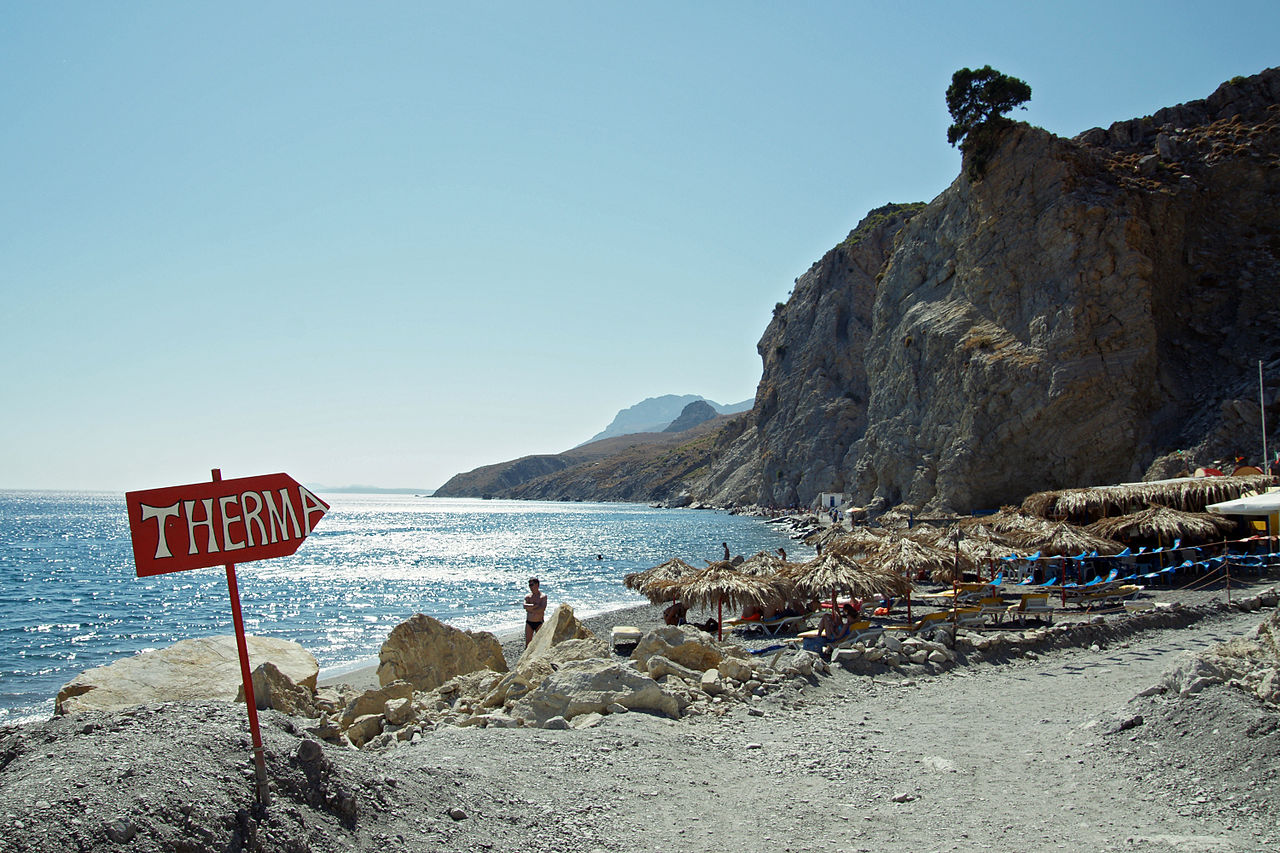 Kefalos Beach
Situated about 40 kilometers west of Kos town, Kefalos is a popular sunning and swimming spot know for having the coolest crystal waters off Kos. Here you'll find a bit more commercialized seaside hangout replete with taverns, local merchants, cafes, and water sports rentals etc. Nearby, the Monastery of Agios Nikolaos provides a nice diversion when the sun burns red, red, hot.
Kardamena Beach
Voted the best beach on Kos for swimming and sunbathing, Kardamena is just 30 km from Kos town. The soft white sand stretches for over 3 km here, it's crystal clear water beckoning tourists to venture forth from their sunbeds and from beneath their umbrellas. The nearby village offers a selection of modern accommodations and amenities too.

Kamari Beach
Located 45 km southwest of Kos Town, Kamari is a magical 5 km stretch of white sand surrounded by rocky precipices. This is another pristine beach known for the cold water, its small yacht harbor, and of course the cliché quaint fishing flotilla. Like most other beaches on Kos, there are plenty of nearby amenities. Along the sections of the coast here, there are many secluded and private nooks and coves to enjoy exploring as well.