Top Things to Do in Agios Fokas on Kos
Agios Fokas is a popular destination on Kos island and the main attraction that lures visitors here is the beach.
Although the beach is the main attraction of this modern beach resort on Kos, there are several other things you could do when you drive from  Astir Odysseus to enjoy a day in the sun. Here are some of the top pastimes in this area, starting, of course with the beach.
Agios Fokas Blue Flag Beach
The Blue Flag beach of Agios Fokas combines white and black sand with beautiful pebbles, it is well organized with sunbeds, umbrellas, toilets, showers, and infrastructure for water sports. The waters are crystal clear, and their depth makes them ideal for experienced swimmers. You can also go snorkeling. On the beach, there are also play areas for the little ones, as well as beach volley, open gym, and free sunbeds, at Agios Fokas Beach Club, where you can have a snack or refreshments in the shade. There are several other tavernas and bars on the beach. You will also find a small pet area for your furry friends. The beach stretches about two kilometers and its left part is mainly used by nudists.
Therma Beach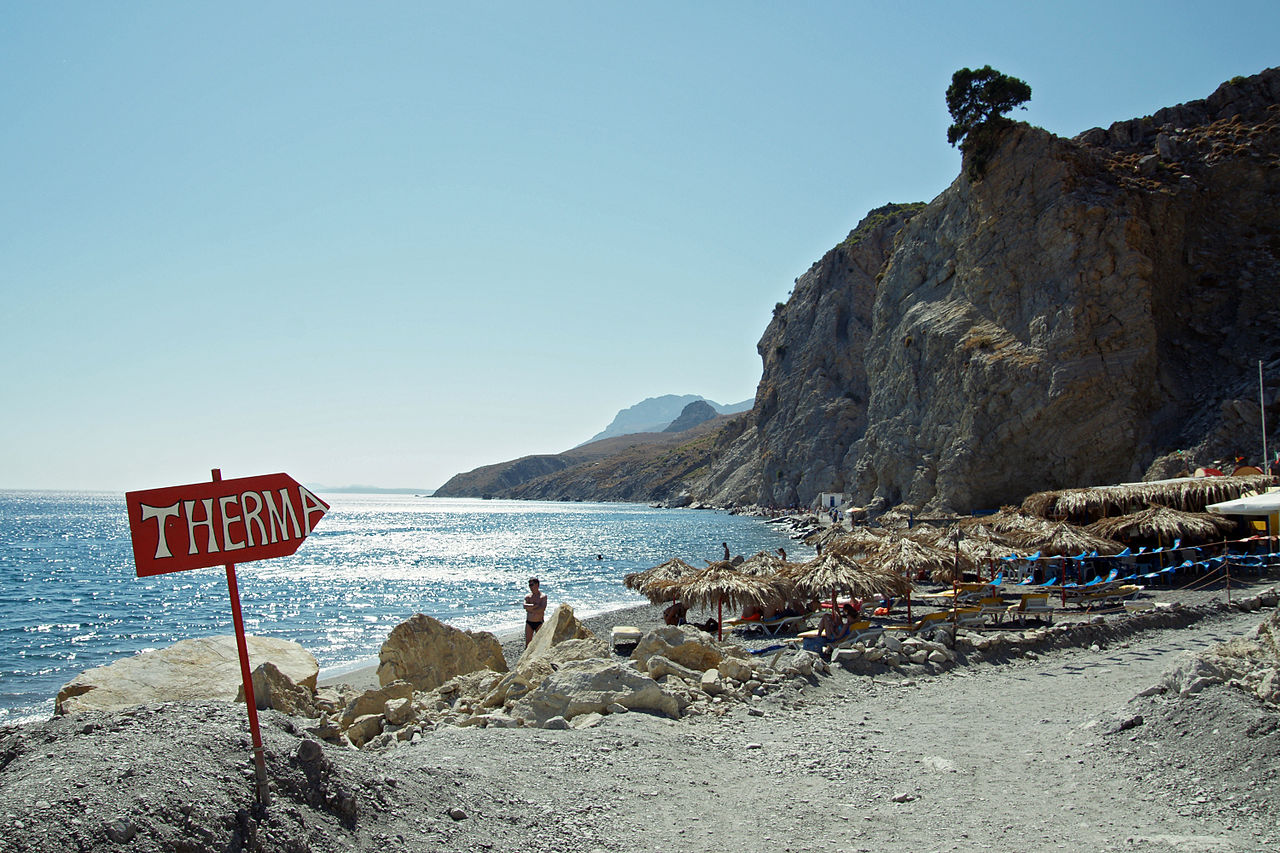 Therma Beach is another famous attraction in Agios Fokas: it is the site of the Hot Springs of Kos, which were discovered in 1934 by an Italian archaeologist. The springs are rich in sulfur, as well as other mineral elements, like potassium, calcium, and magnesium, which give the waters important therapeutic benefits. This site is popular from late April until October.
White Church
Somewhere on the hills above the beach, between the main Agios Fokas Blue Flag Beach and Therma Beach, there is a small whitewashed chapel overlooking the sea. It's a beautiful, bucolic sight, and a perfect setting to relax and take in the peace of the pristine landscape stretching in front of you. Go there at sunset to see the spectacular colors that turn the sea amber-gold. You can see how the church looks like here.