Trip to Pyli: Spectacular Wilderness, Pristine Nature
Soaked in magnificent beauty, blessed by the breeze of the Aegean Sea, the mountains of Kos hide ancient settlements, surrounded by spectacular wilderness and pristine nature. Pyli village is one of them: nestled in a lush green valley, with large pine trees and olive groves, amidst towering rocks.
It is a sleepy village, with quiet, peaceful streets, but a place well wort it of a visit, as the site of outstanding cultural monuments. The stone houses in the main square are specific to this area, and bear a lot of importance for tourists.
You can even visit the traditional "Pyliotou Home," an old house converted into a museum, showcasing furniture and utensils, as "left" behind by the owners 70 years ago. This home is indicative of the current lifestyle of the villagers: in Pyli, time stands still. Or so it seems. No more than 100 meters from this home, there is a large source of cold water running from six fountains, and next to it you can see the ancient vaults of Pyli.
Many tourists enjoy climbing up to the ruins of the Old Pyli (Paleo Pyli) a Byzantine castle of the XIth century. Once an imposing walled city castle, the fortress lies today in ruin, and in despair. But the landscape surrounding the castle is simply breathtaking.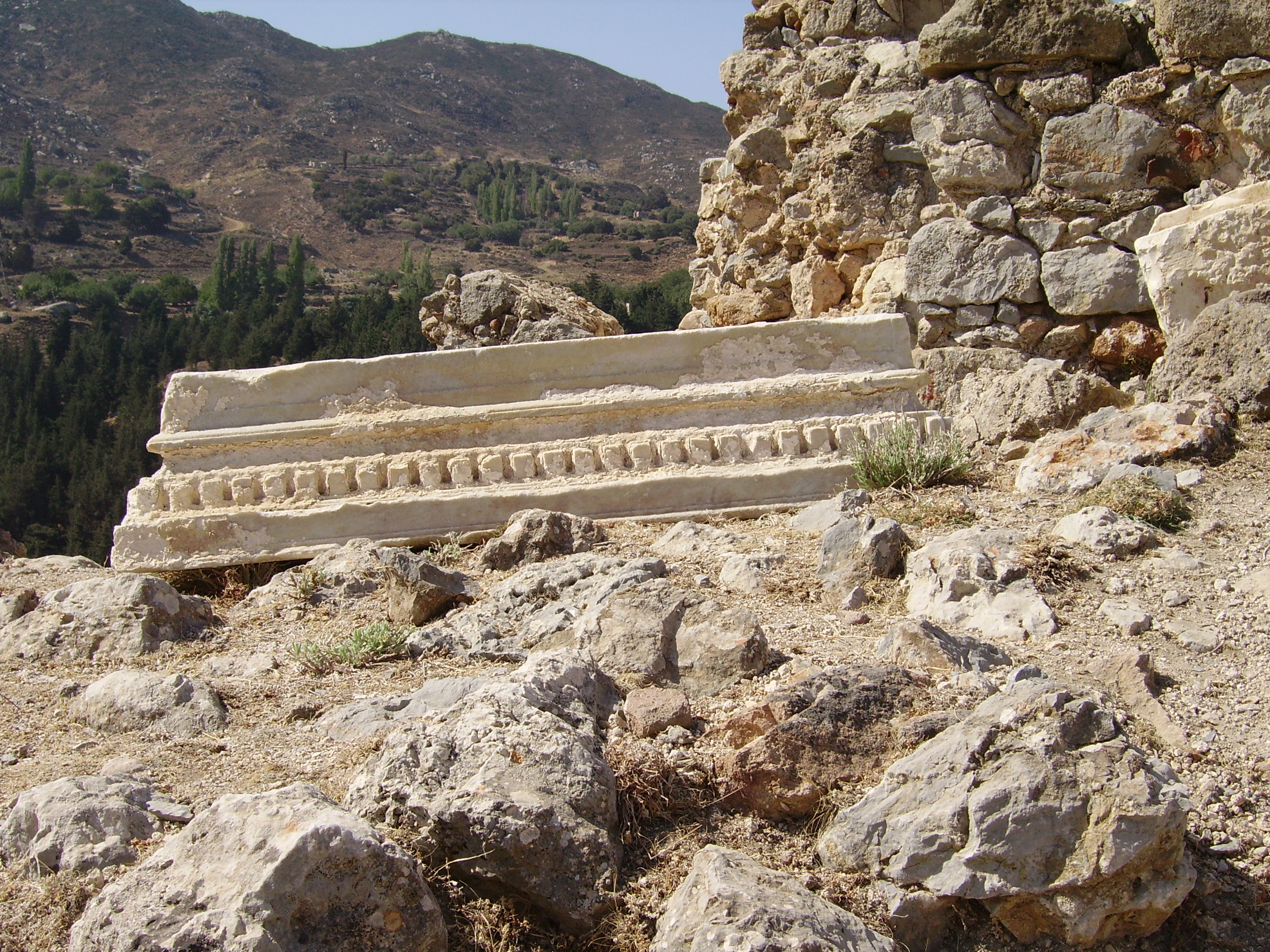 Hiking on the path to the castle, stop to breath in the fresh mountain air, and to admire the local flora: tall pine trees tower over the rocks, and the nature around, pristine and rarely perturbed by humans, takes over the mountain top with ease, opening green windows towards the winding roads of the valley. This magical view stretches all the way down to the sea past Marmari, as far as the islands of Pserimos and Kalimnos.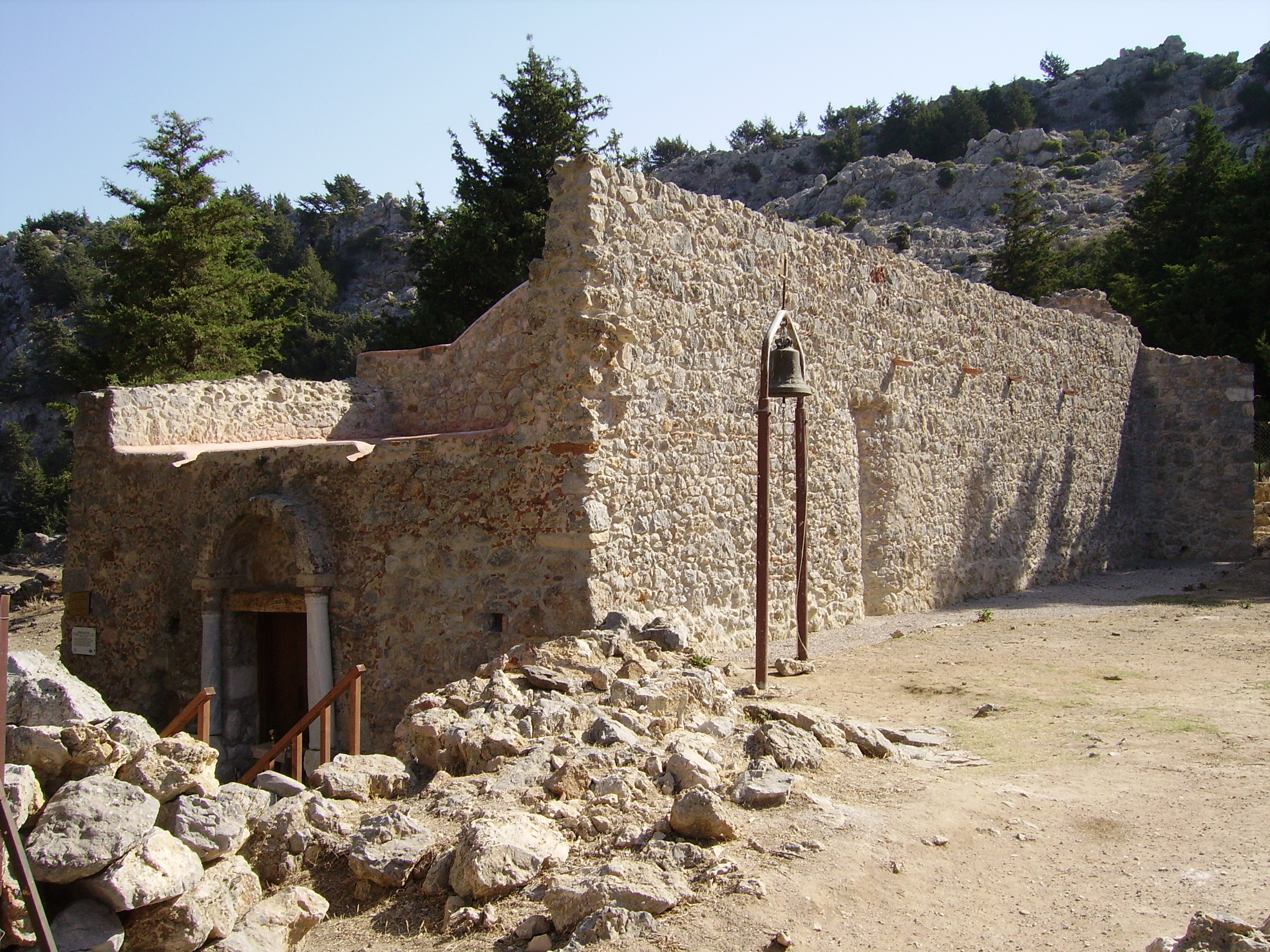 1.5 km northeast of the village of Pyli, you'll find a small artificial freshwater lake, created by the dam perimeter in an area with karst springs. This is a beautiful, scenic area, with poplars and oleanders surrounding the lake, and rich fauna. Specifically, you will see many turtles and ducks here.
The cultural life of the village is more active in summer months, where a series of live events organized by the local municipality will attract large numbers of visitors.