Visiting the Tomb of Harmylos (Charmilos Grave) in Pyli
The Tomb of Harmylos (also Charmilos Grave – Ηρώο Χαρμύλι) is one of the most interesting archaeological sites of Kos Island. It is located in Pyli, in the Harmyli neighborhood of the village, 300 hundred meters away from the main square, a short 20 minutes drive from  Astir Odysseus Kos Resort & Spa.
The tomb was excavated in 1932 by archeologists Rudolf Herzog and Paul Schazmann of the former Archaeological Institute of the German Reich. The memorial is preserved in excellent condition. It is free to visit and easy to find under the Chapel of the Holy Cross, which was built on top of the tomb. You can also visit the chapel, to pray, or to light a candle. Don't expect anything spectacular inside: it is a simple Greek Orthodox space, with undemanding interiors decorated with reproductions of religious icons of Virgin Mary and Christ.
The Tomb of Harmylos is, in fact, a family mausoleum with 12 graves, 6 symmetrically enclosed on the walls on each site of a narrow corridor. The monument dates from the Hellenistic period and is presumably the family crypt of Harmylos, a local hero, and creator of the regal lineage of Harmylians. Originally, the mausoleum had marble facade, with an Ionic portico, and a marble inscription.
When in Pyli, you can also visit the traditional "Pyliotou Home," a museum showcasing furniture and utensils, as "left" behind by the owners 70 years ago. Not far from this attraction there are the ancient vaults of Pyli.
You can also adventure up to the ruins of the Old Pyli (Paleo Pyli) a Byzantine castle of the XIth century. Once an imposing walled city castle, the fortress lies today in ruin, and in despair. But the landscape surrounding the castle is simply breathtaking, with views that stretch all the way down to the sea past Marmari, as far as the islands of Pserimos and Kalimnos.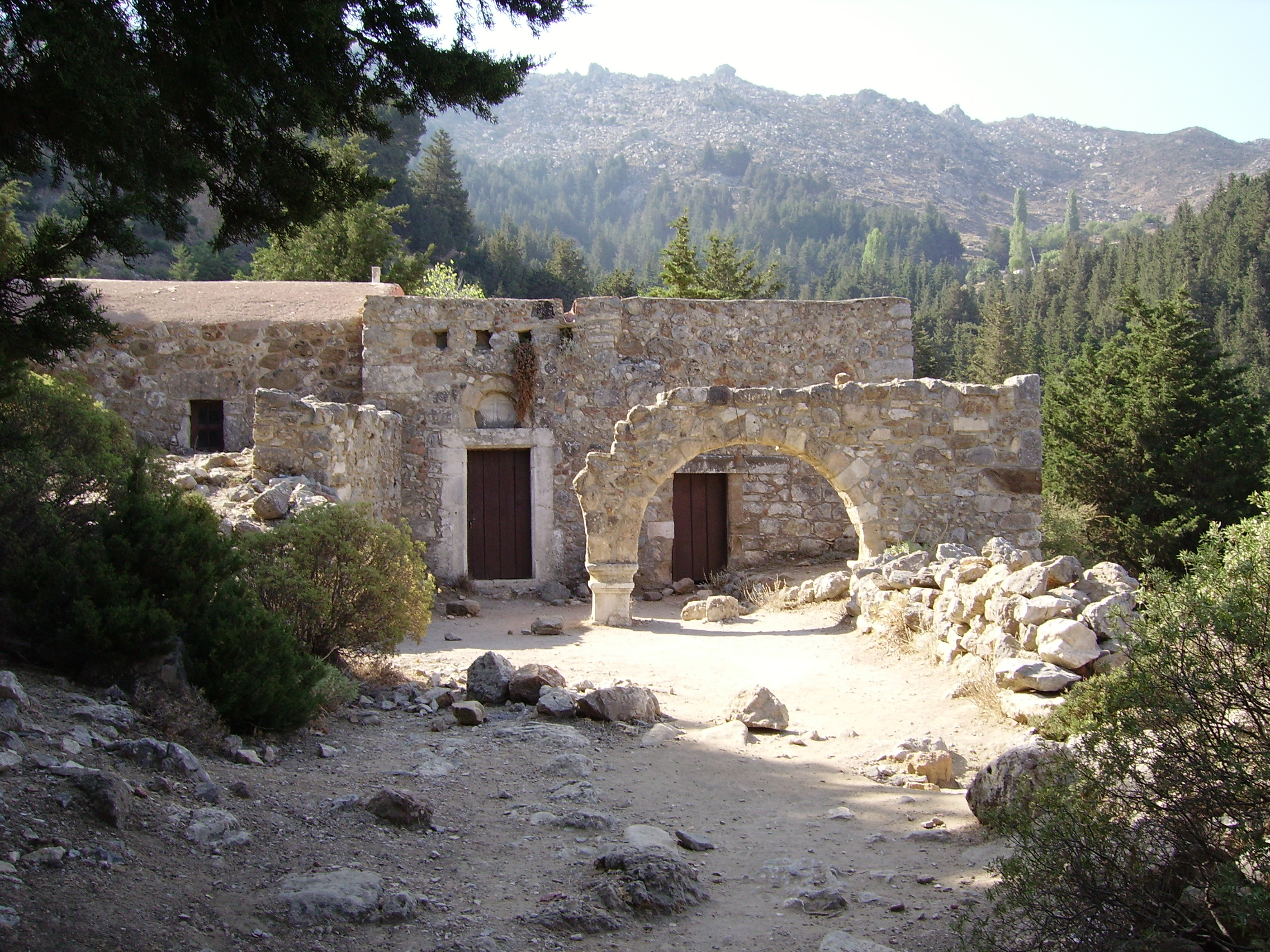 Featured image of the Tomb of Harmylos by Sophia Karagianni, via Photography by Sophia Karagianni.