What's in a Name? Kos Island Legends
According to Greek legends, the island was named by the Titan Kinnos, who sought sanctuary here with his brothers Phoebus and Koios.
Kos, the jewel of the Dodecanese, is the cradle of Hippocrates, the Father of Modern Medicine. The name of the island was first attested in the Iliad, and among several other legends, it's also likely to come from Koos, the daughter of the mythical King Meropas.
In the Iliad, Homer names Eurypylos, son of Poseidon and king of the island. The king is mentioned in the second book as one of the participants in the Trojan War. Kos, along with the neighboring islands Kalymnos, Nisyros, Kassos, Karpathos, provided thirty ships to the army led by Agamemnon and Achilles.
Returning from Troy with six ships filled with treasures, Hercules himself sought refuge on Kos to escape Hera's wrath. Kos is the island where mighty Hercules fought Antagoras, a young shepherd, who refused to feed Hercules and his companions. The mythological wrestling match is a cause of pride for the Koans. A sculpture celebrating the event can be seen at the heart of the Antagoras square in the historic center of Kos town.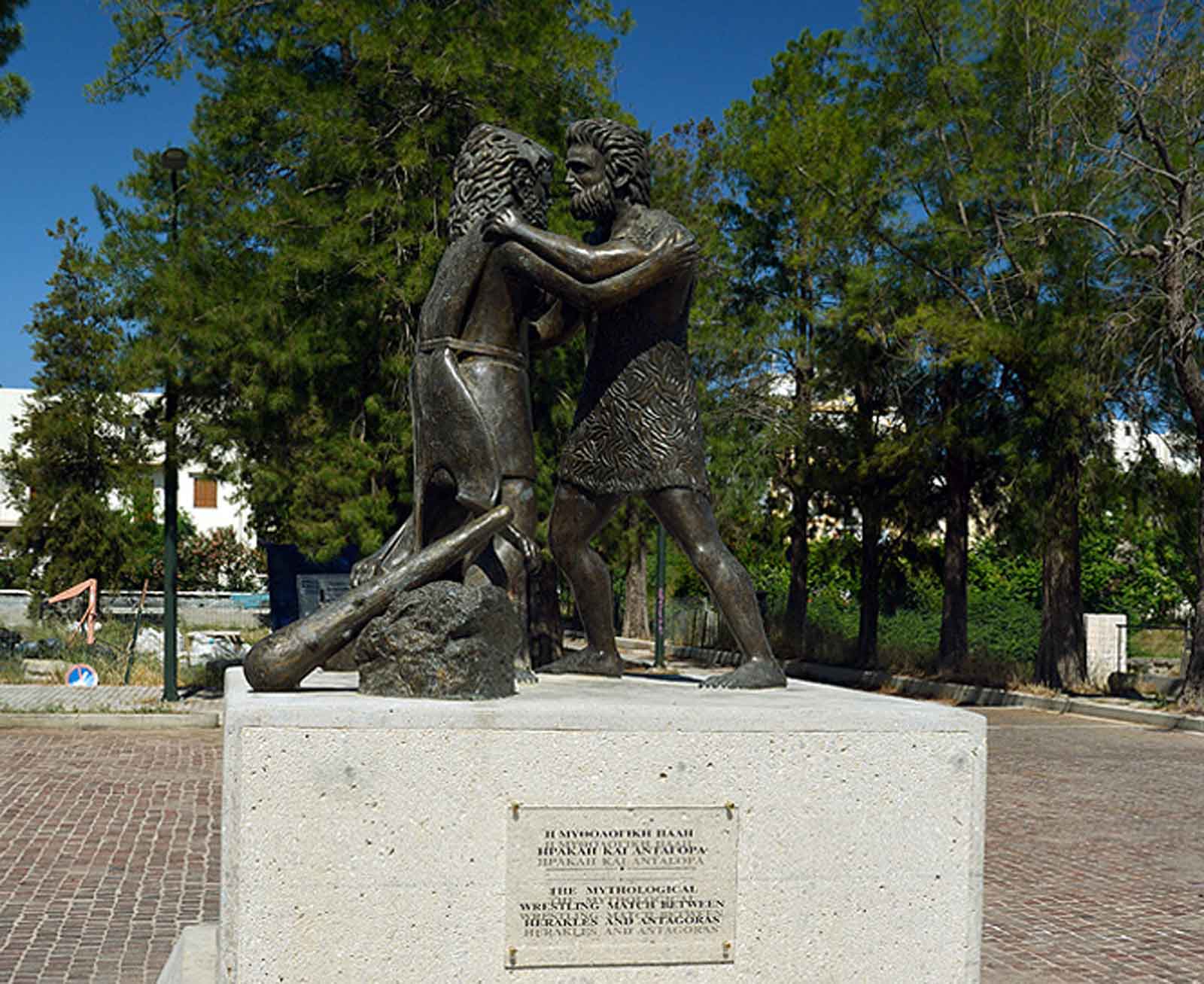 Kos also has a temple dedicated to Hercules, which can be seen near the Plane Tree of Hippocrates. The monument dates from the second century BC.
According to some legends, when King Meropas ruled the island, he called his kingdom Meropida, and the residents were called Meropes. Meropis is one of the many names of the isle through history: Cea, Nymphaea, Stancho, Stanchio, Stinco, İstanköy (Turkish), Coo (present day Italian), and Cos. The diversity attests the rich history of the island as it transitioned from the legendary shelter of the Giants to the cradle of Hippocrates, and finally, to a travel destination where authentic Greek hospitality can be experienced year-round.