Why Kos Is the Perfect Greek Wedding Island
Kos is the perfect Greek wedding island and here are the top reasons why many couples choose it to tie the knot and to spend a romantic honeymoon.
Although destinations like Santorini, Mykonos, Paros, Skiathos, and Corfu are more popular than Kos for a romantic wedding, with people from USA, China, and all over Europe choosing them over our island, Kos has a lot to offer.
Kastri Islet for Your Greek Wedding Island
Few places in Greece are as sought-after for the perfect Greek wedding as the Kastri Islet. The charming spot boasts a lovely little chapel, which stands proudly in traditional white and blue in a landscape that, without it, would be deserted and gloomy.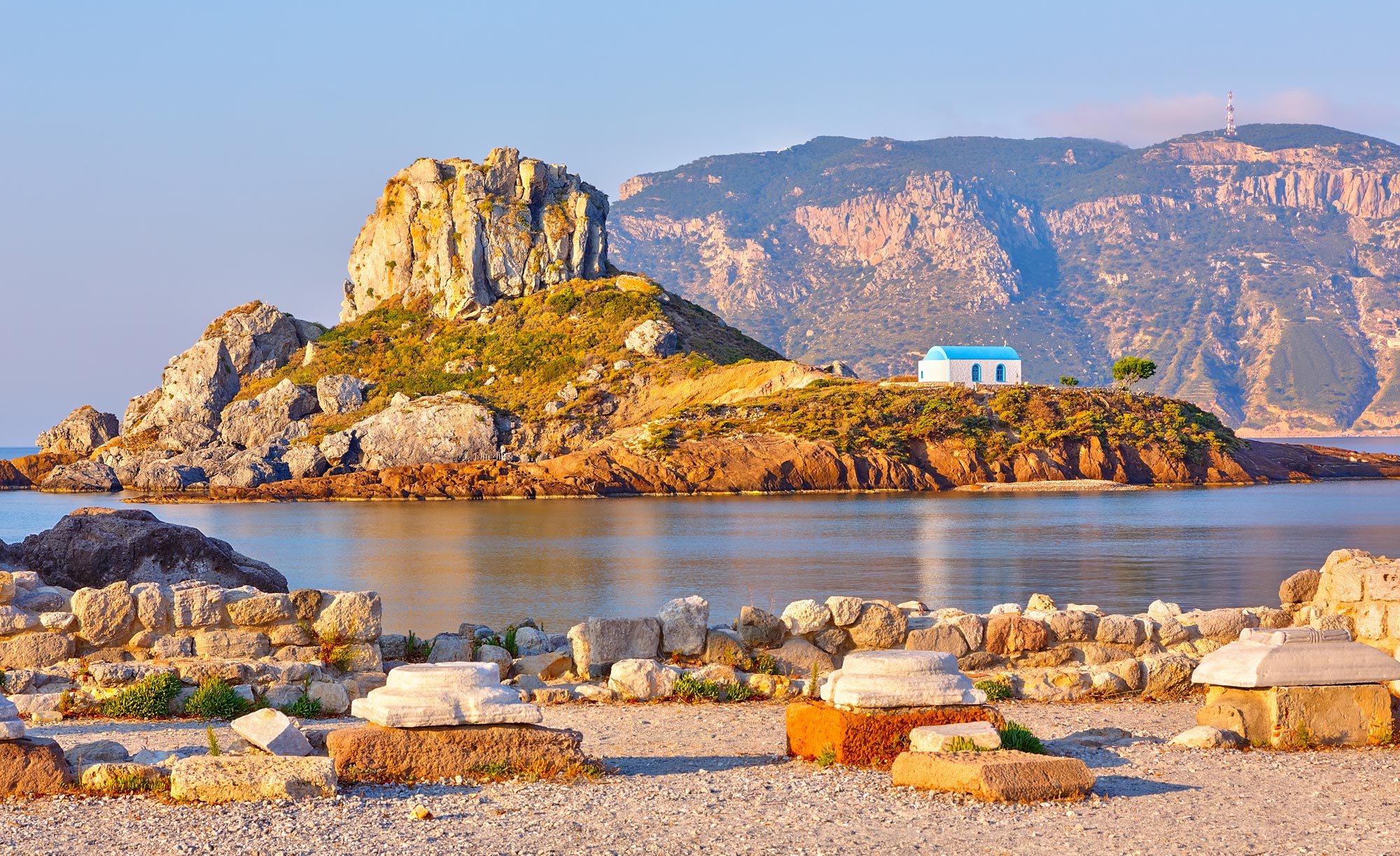 Although Kastri Islet cannot be used for large parties, due to its size, it is perfect for the religious ceremony. Boat processions take the bride and groom, as well as their closest relatives and friends for a small ceremony followed by a party outdoors before returning back to Kefalos for the rest of the event. The boats are usually beautifully decorated with flowers and colored ribbons. Kastri Islet, which was featured in the TV series "Nice Day for a Greek Wedding," is also a great spot for wedding photography.
A luxury wedding at Astir Odysseus Kos Resort & Spa
Astir Odysseus Kos Resort & Spa offers exceptional luxury wedding packages on Kos in the summer. You can have a fairytale wedding by the sea in a stunning setting that will turn your special day into the staff of Hollywood dreams.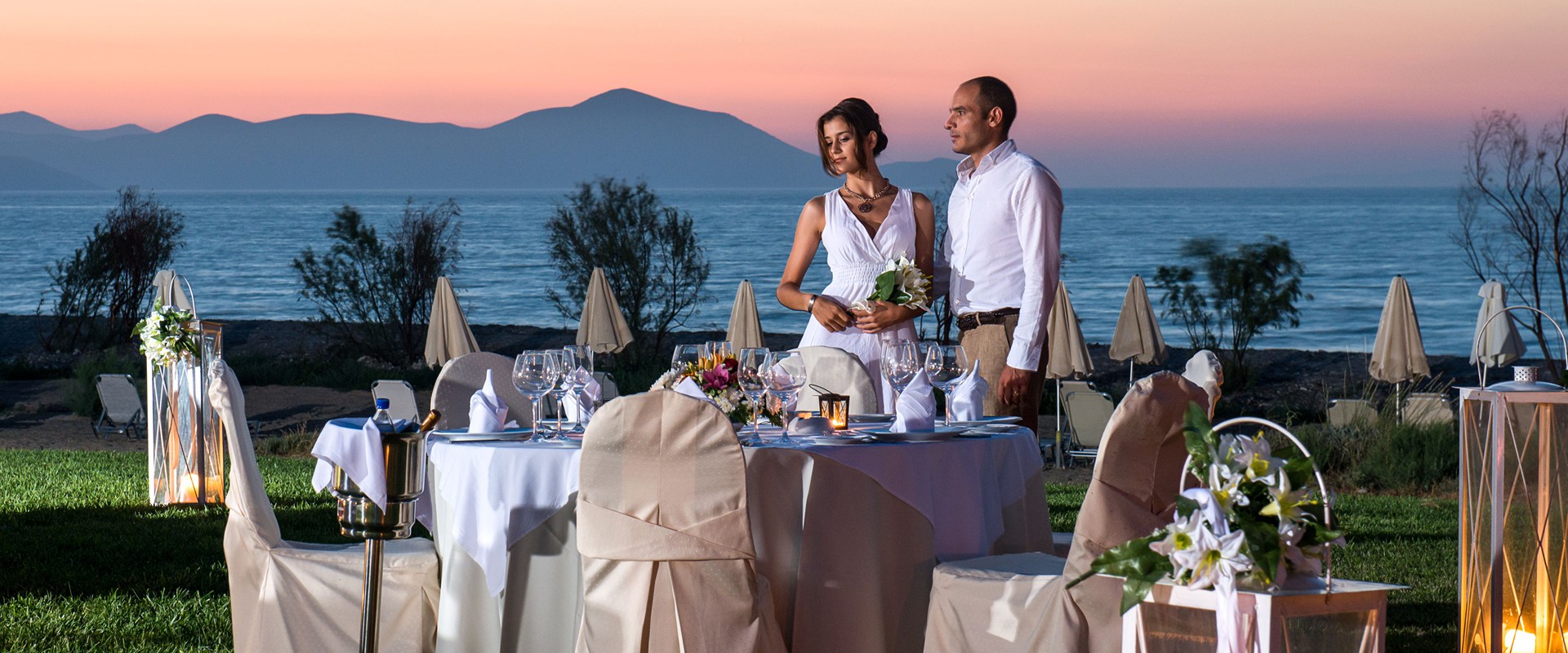 Astir Odysseus Kos Resort & Spa offers you the perfect setting for your Greek wedding, as well as personalized event planning and design, sophisticated wedding menus, music and everything else, needed to make this event truly special. You can always contact our reservation department at reservations@astirodysseuskos.gr for bookings and details.
And for more Kos Greek wedding island ideas, read our recommendations in the article describing the Best Kos Island Wedding Locations.