Why Kos Will Make all Your Dreams for a Romantic Honeymoon Come True
Picture this: a quiet beach at sundown and you lovebirds indulging in a candlelight dinner, with tiki torches lighting up the night and the gentle sound of the waves brushing the shore close to you. This is one of the delightful scenes you can expect when you stay at Astir Odysseus Kos Resort & Spa.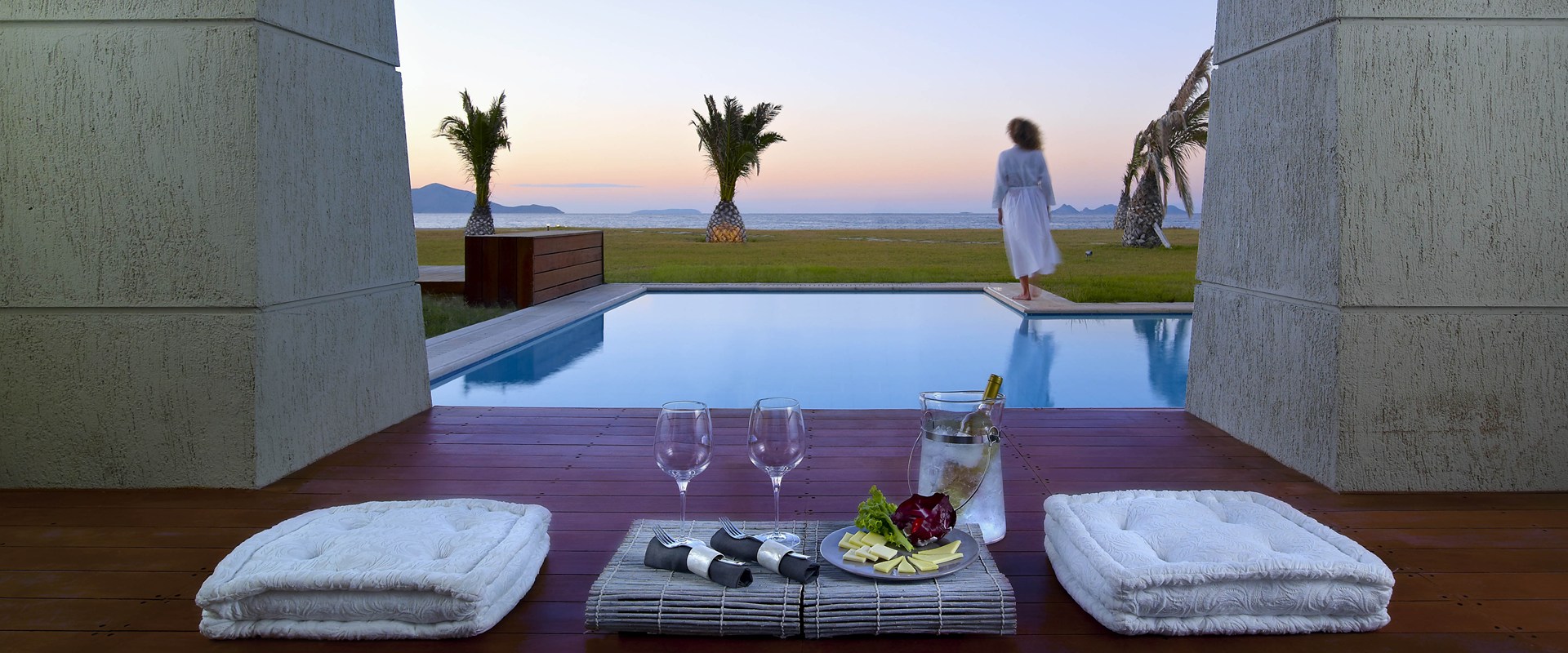 When not tucked comfortably in your private room, you can relax on your furnished terrace or by the turquoise pool, or sunbathe on the beach. There's no excuse not to spend time being pampered as a couple at the spa with a complimentary couple's massage, especially after a romantic breakfast in your room or after a yoga class, or any other sports activity you choose at Astir Odysseus.
It may not tick the boxes of a castaway fantasy, but Kos offers some fascinating, idyllic sights, that will inspire honeymooners and couples who seek romance on a Greek island. It has sandy, white beaches caressed gently by the dreamy-turquoise Aegean Sea, hot springs, rolling hills with olive groves and citrus orchards, and bare wilderness on bold mountain peaks with breathtaking views that make your heart sing.
Catching the sunset in a hammock in the Kos Natural Park in Zia Village is one of those honeymoon experiences that inspire daydreams. A hike in the Plaka Forest is as relaxing as it is romantic. Here, you can spot the peacocks that roam freely, displaying stunningly colored feathers and their glamourous royal beauty.
Although not advertised as such, Kos is a wonderful destination for oenophiles too. The wines produced on the island have been highly praised in antiquity and the industry is making a comeback, with several boutique wineries producing organic wines. Ask us about wine tastings and wine tours.
Moreover, don't forget the food – all the Greek-Mediterranean tastes chefs all over the world are raving about are available in restaurants on the island, and especially at Achilles Main Restaurant at Astir Odysseus Kos Resort & Spa.
You can even take a trip to one of the nearby islands, like Nisyros, where Mandraki is full of charm and quaint, almost frozen in time, because despite its moderate touristic appeal, the locals still live as they did yesteryear. Outside Mandraki, you find the municipal thermal spas and the Palaiokastro, whose ruins date from the Neolithic Period.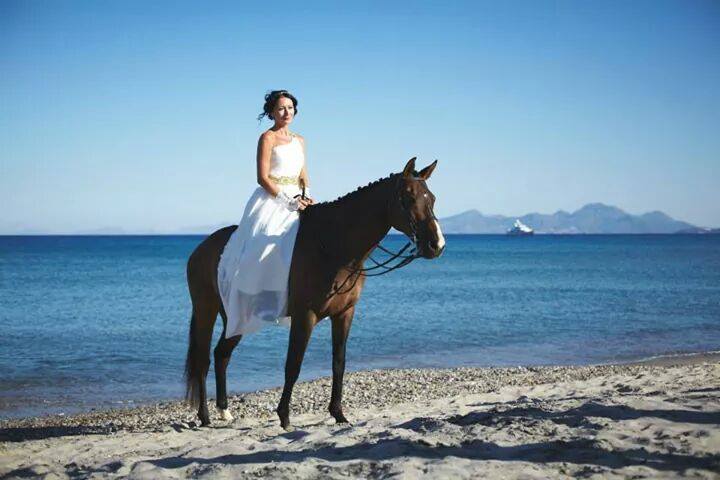 Kos is attractive for honeymooners who prefer the dynamic side of adventure too: there all kinds of active pursuits on the island: jeep safaris through the countryside, cycling in the mountains through vineyards and olive groves, kitesurfing and windsurfing on the Aegean, diving and snorkeling, and even parasailing. These are just some of the more exciting pastimes.
Activities abound, like horseback rides on the beach, in the countryside, or around Igroviotopos Alikis – contact our guest relations officers to organize a romantic pursuit when you stay at Astir Odysseus Kos Resort & Spa. For DIY planners, our blog has a wealth of information on tours and activities available on the island.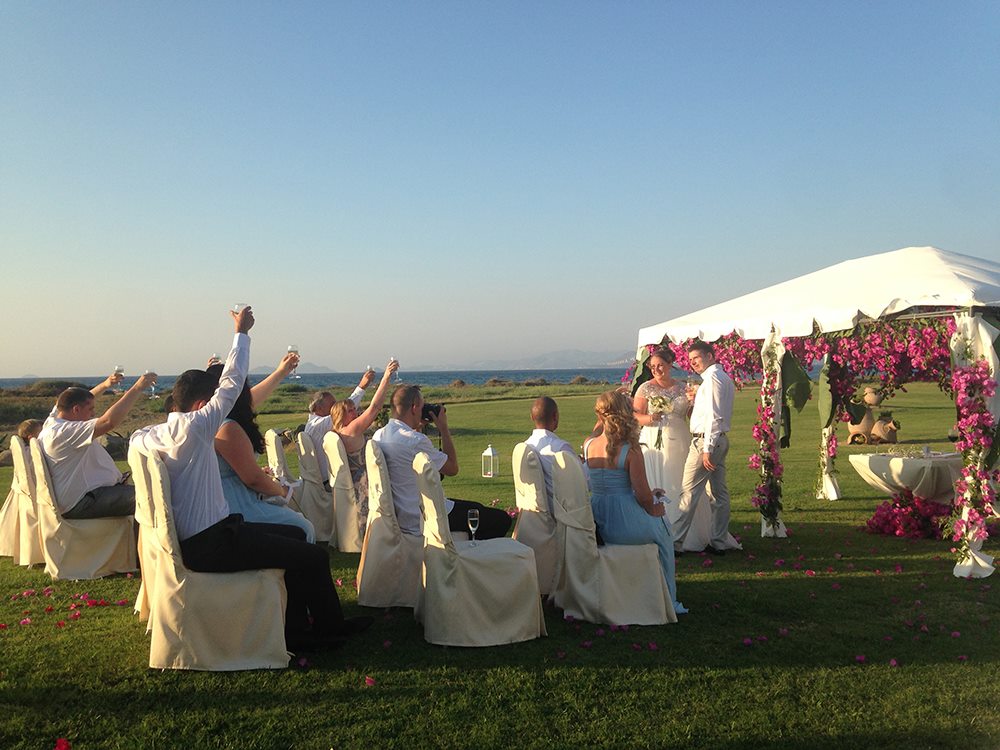 To summarize, Kos can make all your dreams for a romantic honeymoon come true because it is steeped in tradition, quaint, unhurried, and stress-free. You can just chill by the beach, or discover ancient architecture and temples, places where legends survive in trees and stone, and authentic Greek lifestyle in every village and little hamlet. There's enough to keep you entertained too, from sports to discovery trips. In addition, if you seek peace and tranquility, the spa is there for you to indulge in pampering, offering deep massage using locally sourced salt and olive oil, or nourishing body treatments that will leave both of you in a state of bliss. For what it's worth, it's undeniable: Kos is a honeymoon island.