Celebrating 10 Years of Incomparable Hospitality at Astir Odysseus
Since its grand opening in 2009 under the Iberostar umbrella, Astir Odysseus has made great strides in hospitality, leading the resort to become one of the most respected and popular of its kind in all Greece.
Back in 2009, Astir Odysseus had 267 rooms and relatively fewer guest facilities as compared to today.
In 2014, the resort left the parent management company Iberostar Hotels & Resorts, switching operations from a chain resort to an independent property.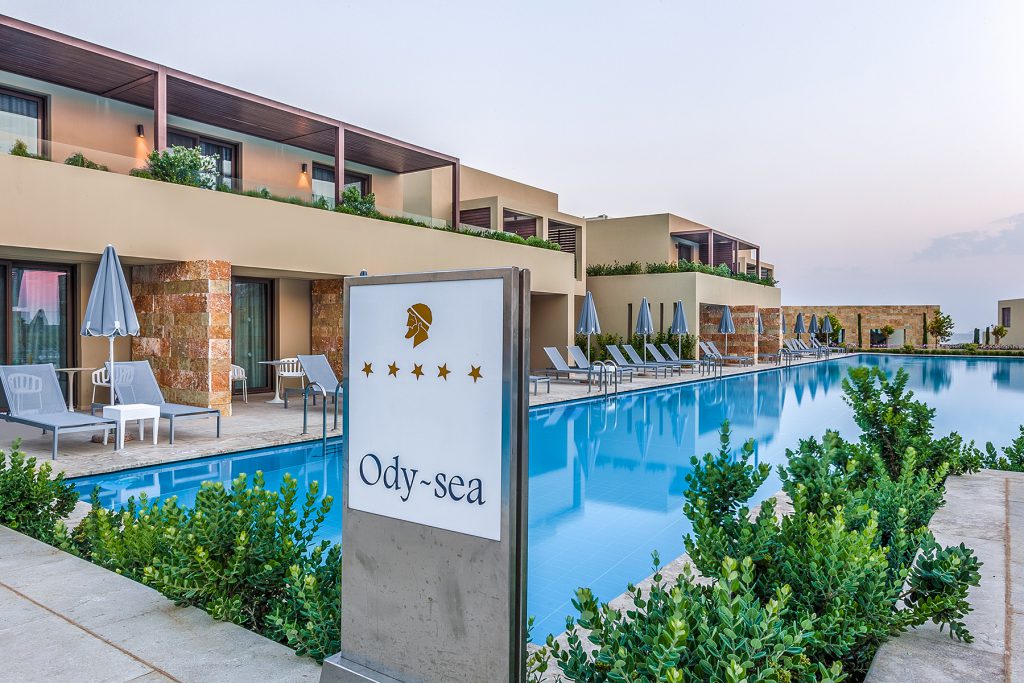 Consequently, in 2015, Astir Odysseus expanded its accommodation offering, adding 70 brand-new luxury rooms and the Ithaka a la Carte Restaurant. The free climbing wall – a favorite attraction for guests of all ages today – was inaugurated in 2015 too. In fact, 2015 was a very productive year, with innovations for our little guests also: that's when we opened the new playground with children's climbing wall.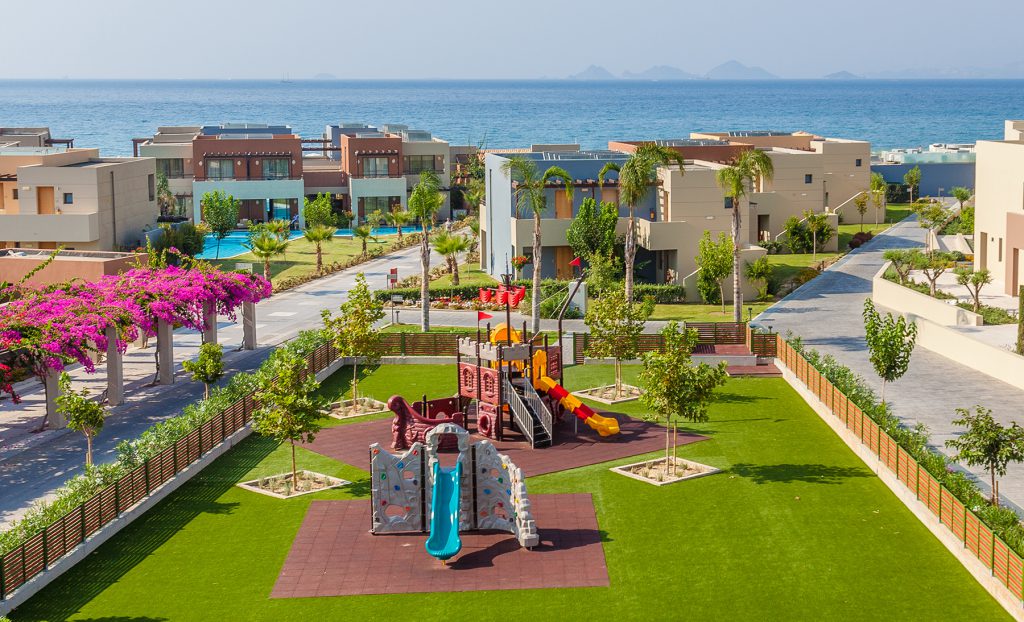 In 2018, the resort introduced a new room type: The Executive Double Sea View with private Jacuzzi. 16 double rooms were refurbished to create these luxury rooms that feature a private Jacuzzi on their private veranda.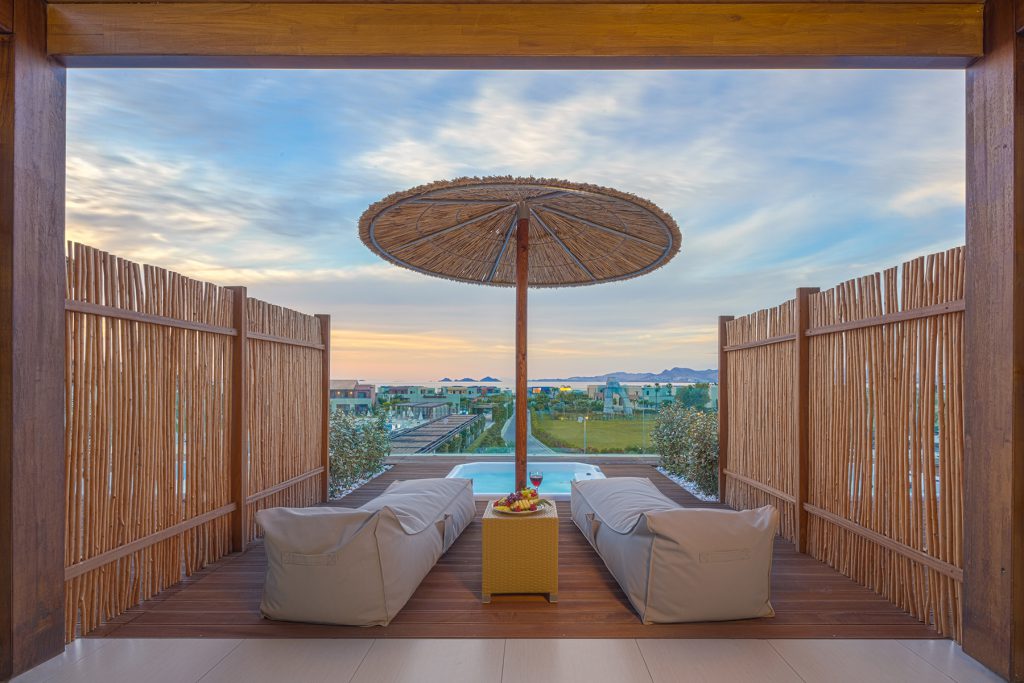 Since its opening in 2009, Astir Odysseus Resort & Spa has won countless awards for excellence, including being named a TripAdvisor "Hall of Fame" resort for 2104 – 2017 consecutively. The resort is a perennial TripAdvisor "Excellence" choice, as well as a TUI Top Quality and family champion. For 2018, the resort won the Best Performing Companies Certificate at the Treasures of Greek Tourism 2018 awards and is already a 2019 TUI Top Quality recommendation.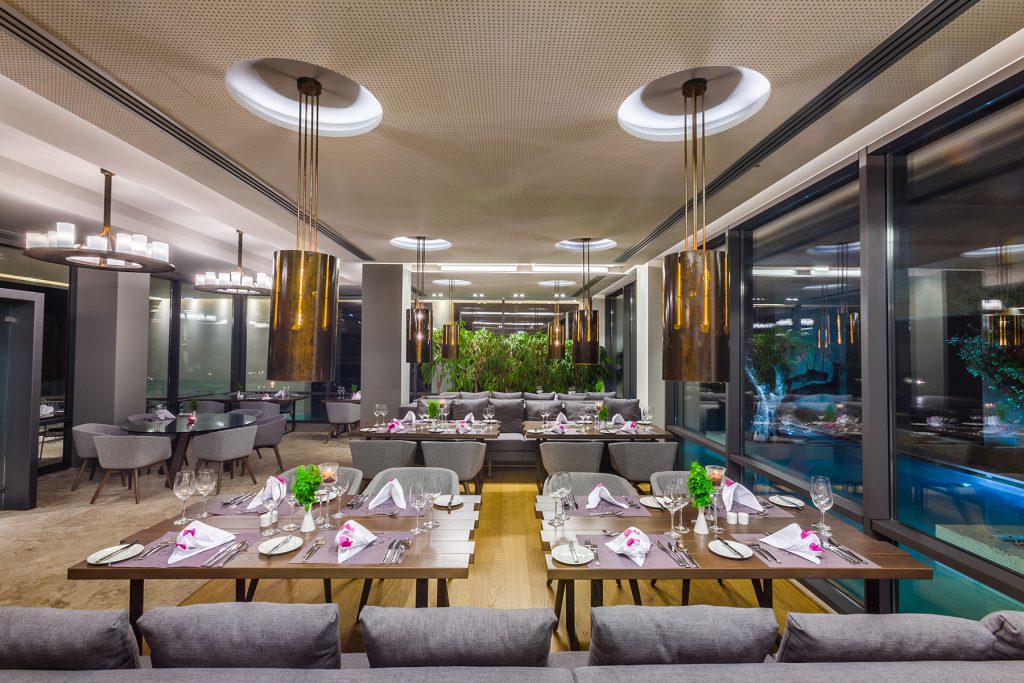 All these accolades prove that Astir Odysseus is always committed to meet the highest standards of quality and hospitality expected and demanded by its past, present, and future guests. The list of accomplishments is long, but the greatest reward is always the ability to welcoming and hosting thousands of families to the beach at Tigaki.
Astir Odysseus' efforts to improve and expand are ongoing. 2019 will be the first year that an ATM (cash machine) will operate within the grounds of the resort, for the service of our customers. In the near future new expansions are expected, new projects are on the way.
Everyone at Astir Odysseus Resort & Spa looks forward with great anticipation to the coming seasons, and to offering our guests unequaled excellence, elegance, and carefree luxury during their stays.