Conferences and Business Events at Astir Odysseus Kos Resort & Spa
Astir Odysseus Kos Resort & Spa is a destination for all your travel needs: it is perfect for private events, like weddings and celebrations, but it is also a great choice for corporate banquets and conferences, due to its specially appointed spaces.
For an atmosphere of authoritative integrity, booking events can choose from four beautiful venues halls and meeting rooms, each with its own capacity: Ariadne Main Hall, Athena Secondary Hall, Theseus Third Hall, and Kalypso Fourth Hall. Their floor plans are available to download directly on our site. Each of these minimalist rooms is bright, equipped with everything necessary to allow guests to focus on the event at hand.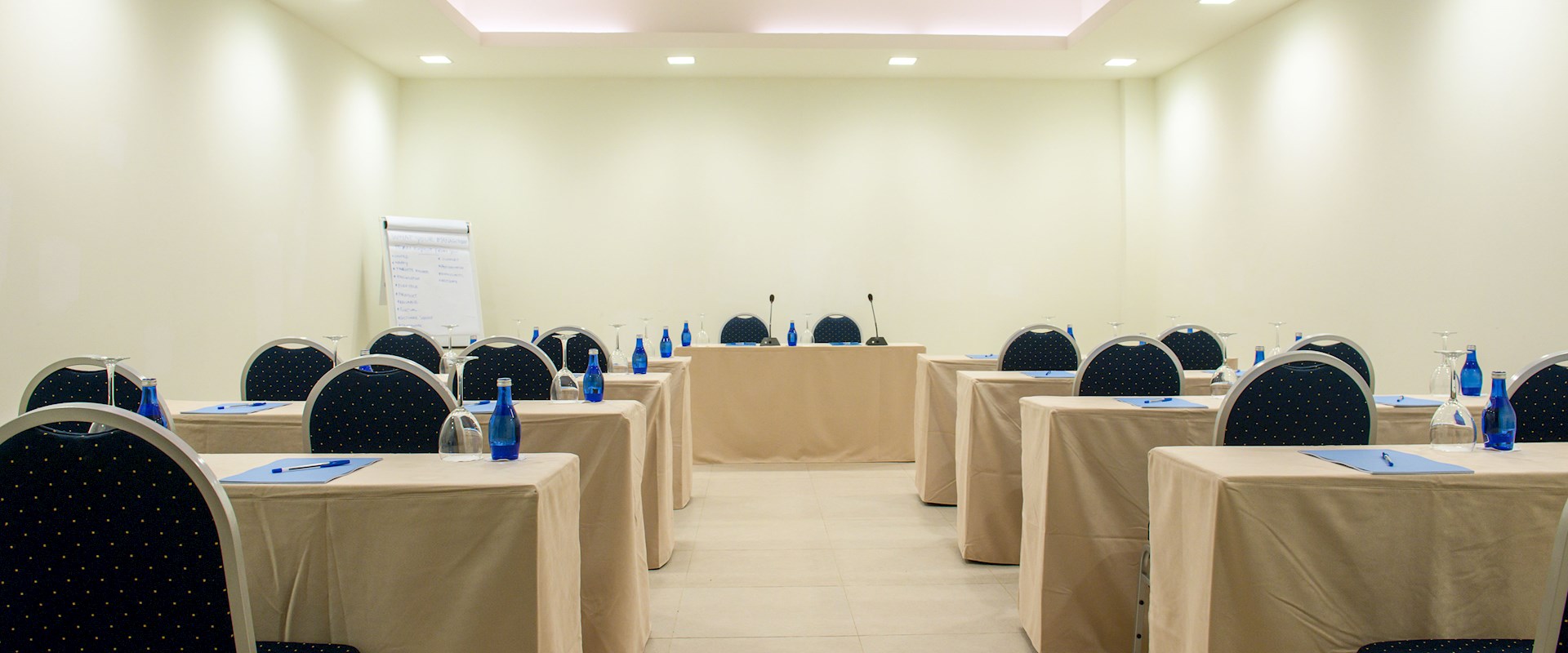 For example Theseus, pictured above, is dedicated to providing an intimate, yet flexible environment for conferences, and board meetings. Among the capabilities offered to make your event a success, our resort provides microphones, loudspeakers, podium, flipchart, chairs and tables.
By contrast, Ariadne, pictured below, is a larger event room, ideal for banquets and events designed for larger audiences. Guests who book conference and events facilities with our resort are also encouraged to inquire for availability of business rooms and suites, to take full advantage of the exquisite accommodations and signature accouterments that define luxury at Astir Odysseus.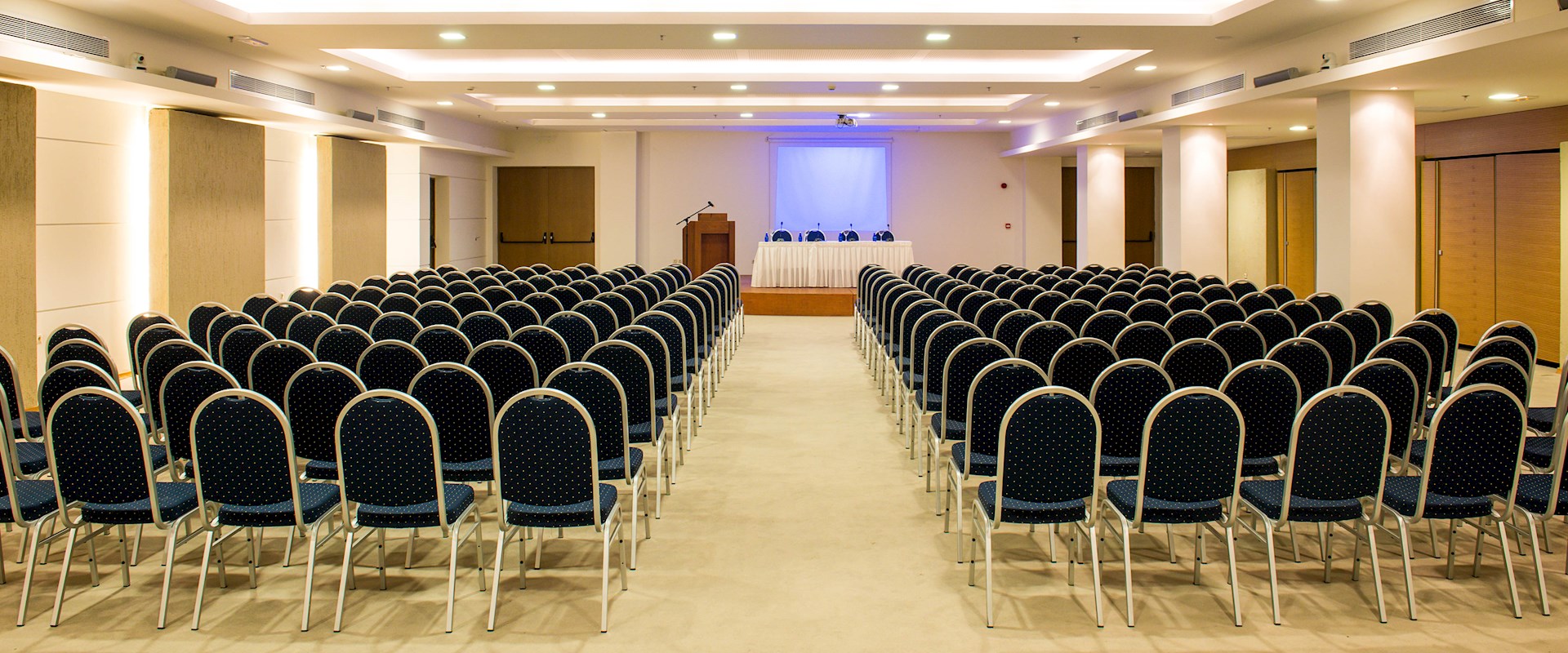 Other advanced technology amenities are available on demand, at an extra charge: CD player, video player, projector, interactive camera, and so on. You can also count on Astir Odysseus Kos Resort & Spa for catering and secretarial assistance. If you need other specialty services for your event, you can always contact our staff at +30 22420 49900 or email info@astirodysseuskos.gr. We are always happy to discuss your options directly with you, and to provide customized conference and events solutions.