Papadimitriou olive oil: a Koan labour of love
One of the most inspiring family businesses on the island is the Papadimitriou Olive Oil Factory and for any lover of fine quality olive oil a visit to their factory in Zipari is a delight not to be missed. The company dates back to 1976, when owner Kostas Papadimitriou, then 32, created the first modern olive mill on the island. Kostas had learned the hard way – working in his childhood at many old mills, using traditional methods of production that date back thousands of years.
By the 1970s, with technology able to help increase quality and higher yields, Kostas was a true pioneer in Kos and the region. Today, built on the foundations he created, his sons, Vangelia and Yannis manage the company, and the factory produces 300 to 400 tons of olive oil a year on average, with 95 per cent of the oil produced being 'extra virgin' quality.
For the Papadimitriou business, ensuring the livelihoods of small local producers and sustainable farming practices is key to its vision, and each year more than two thousand eight hundred small-scale olive growers on Kos, as well as neighbouring islands such as Kalymnos, Pserimos, Nisiros, bring their olives to the factory.
Always looking to help small producers, the Papadimitriou business encourages suppliers to adopt environmentally friendly approaches to growing olives and minimizing the use of the pesticides. As well as making some of the most delicious olive oil to be found in the Dodecanese, the company's commitment to the environment and sustainability has made it an exemplary business in Greek agro-tourism.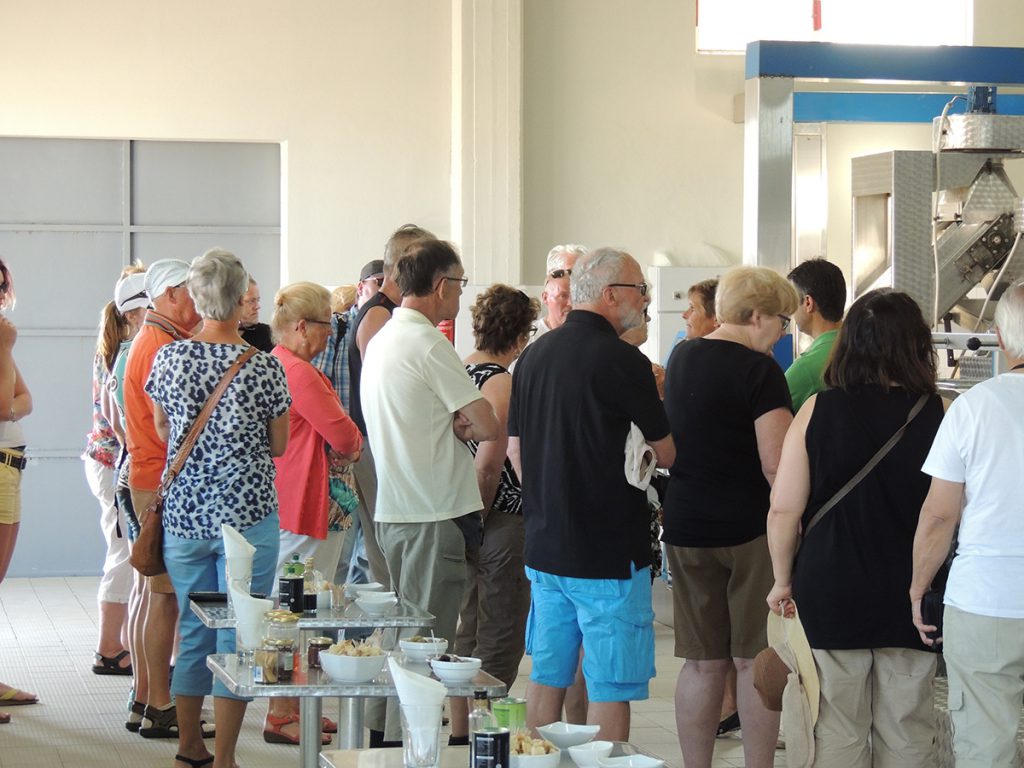 Visitors are welcome to visit the factory, with tours available for groups and individuals. The factory shop offers tastings and stocks a wide variety of olive products beyond the Papadimitriou's exquisite oil, including soaps and beauty products.
The Papadimitriou Olive Oil Factory (Tel. 2242 069244) is located on the main road between Kos Town and Zipari. Opening times: 9.30am-7pm daily. Closed Sundays. Check out 'Kos Olive Oil' on Facebook for details.