Rooms and Suites at Astir Odysseus
Astir Odysseus is the kind of resort where guests can grab a dose of sea air and Greek sunshine surrounded by luxury and comfort. In fact, the rooms and suites offer at the resort exceeds expectations.
The accommodation at Astir Odysseus has been developed with a style-savvy individuality, with modern design and high functionality, to form the perfect "home-away-from-home" on our beautiful island. Each of the 337 rooms and suites of the resort is fully equipped to give you the comfort you were dreaming of. Of course, there are different comfort categories, each to suit particular needs of our guests. All rooms are air conditioned, and there's free WiFi all over the resort, shall you need to keep in touch to your friends on the Internet.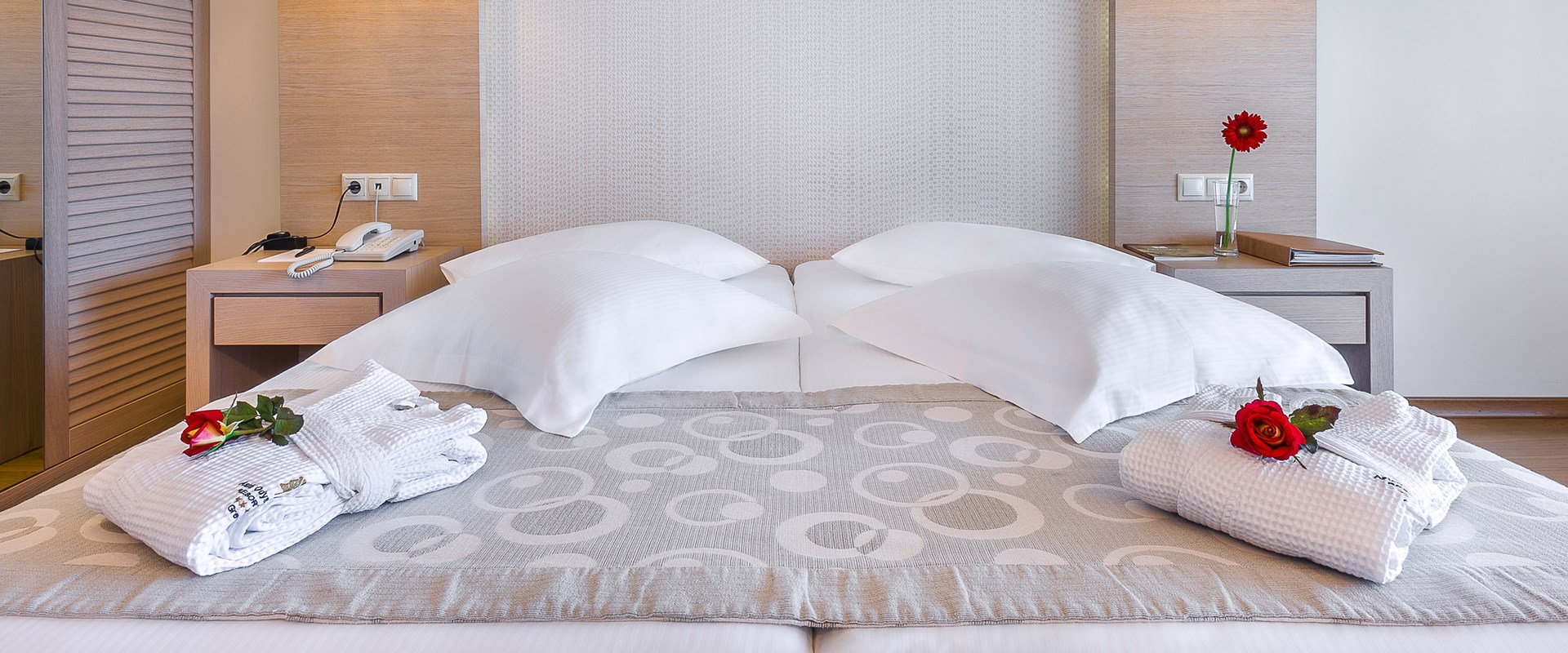 The Standard Double Rooms are more extravagant than their humble denomination may bring to mind. They can easily accommodate three guests, and offer all the comfort one may need to make a stay at Astir the memory of a lifetime. There are massive beds, with crisp, sheets and comfy pillows. The decor, subtle, in earthy and bright colors, invites the guest to linger, to relax, and to rest. Large windows open to a furnished balcony or terrace. Some rooms have garden views, others overlook the pool.
But when it comes to views, the Double Sea View Rooms may serve a more romantic purpose. They are the same size with the Standard Double Rooms, but they have added comfort with king size bed on request. And sure thing, their balconies, or terraces, offer breathtaking sea views. These two type of rooms are suitable for couples or for families with one child.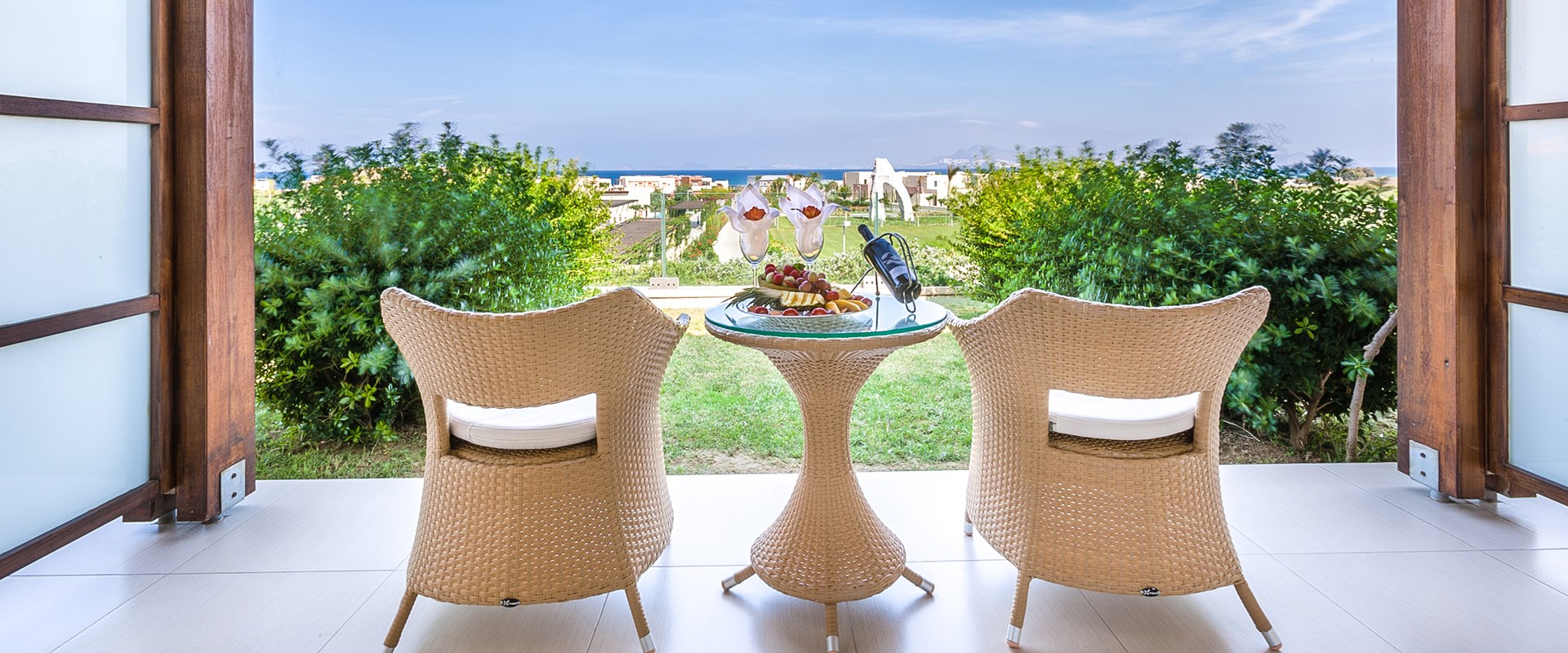 On to the Double Sharing Pool Room, larger than its predecessors, guests have added functionality with direct pool access to the shared pool of the complex. This is the perfect choice if you want to go for a swim without having to explore too much the resort. The bathroom amenities in these rooms, just like what you will find in the Standard Double Rooms and the Double Sea View Rooms, are excellent: fluffy towels, soaps and natural hair care products.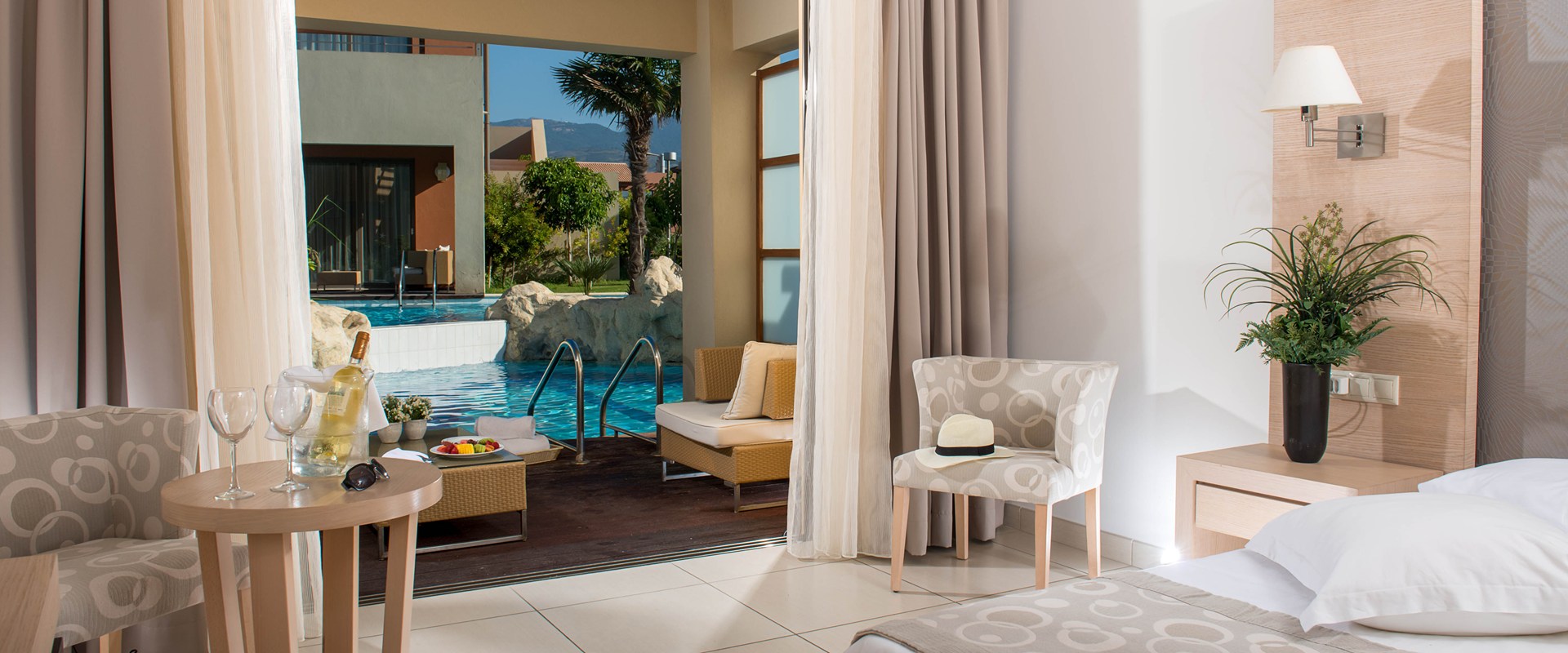 The larger Family Rooms can accommodate four people, in a main bedroom and an entrance room with sofa bed. These rooms boast bathrooms with bathtub or shower, and all have a furnished balcony or terrace with garden or pool views.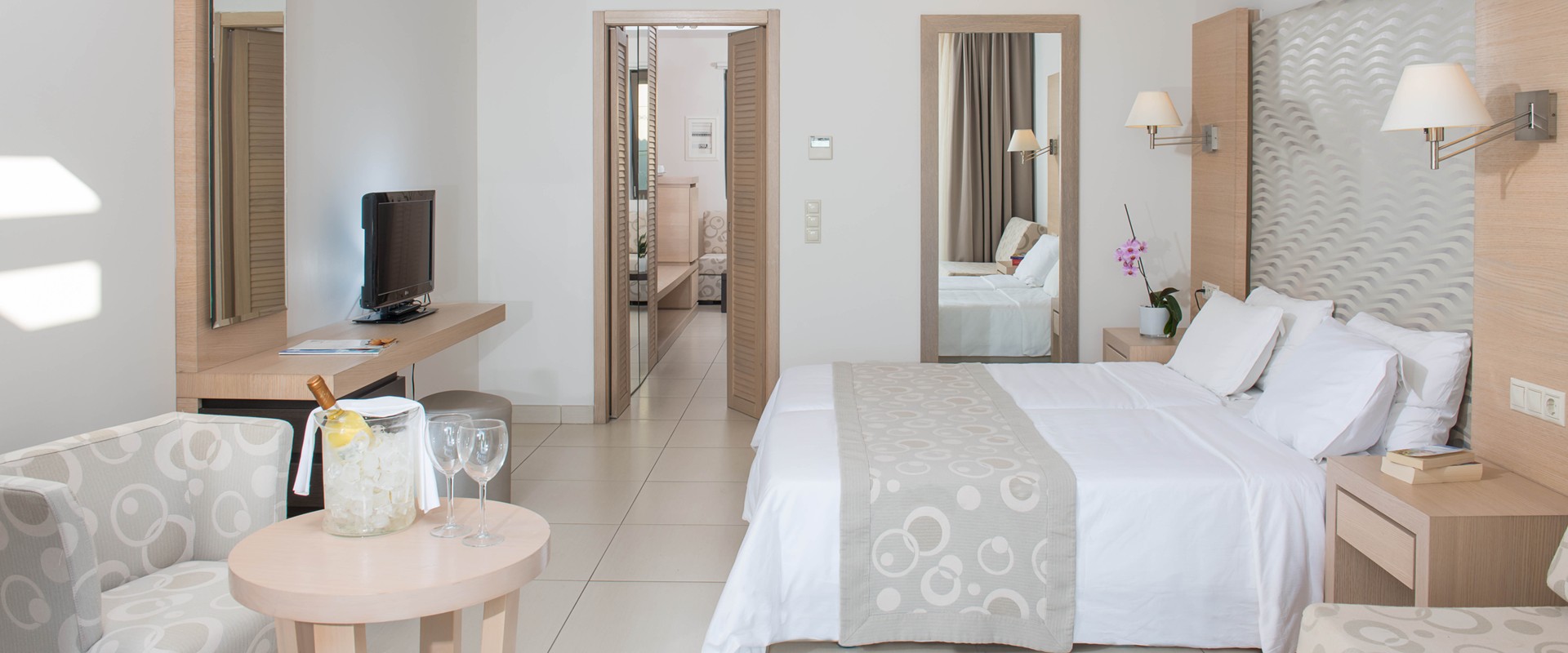 The Executive Suites come in two options: with one or with two bedrooms. These spacious, luxurious spaces can accommodate up to five persons. They are usually equipped with twin beds, but you can always ask for a king bed. They all have furnished terraces, which open towards the pool, or towards beautifully manicured gardens. One room Executive Suites have a sofa bed at the entrance room, while two rooms Executive Suites (which are also larger), have a living room with 2 sofa beds, and two bathrooms.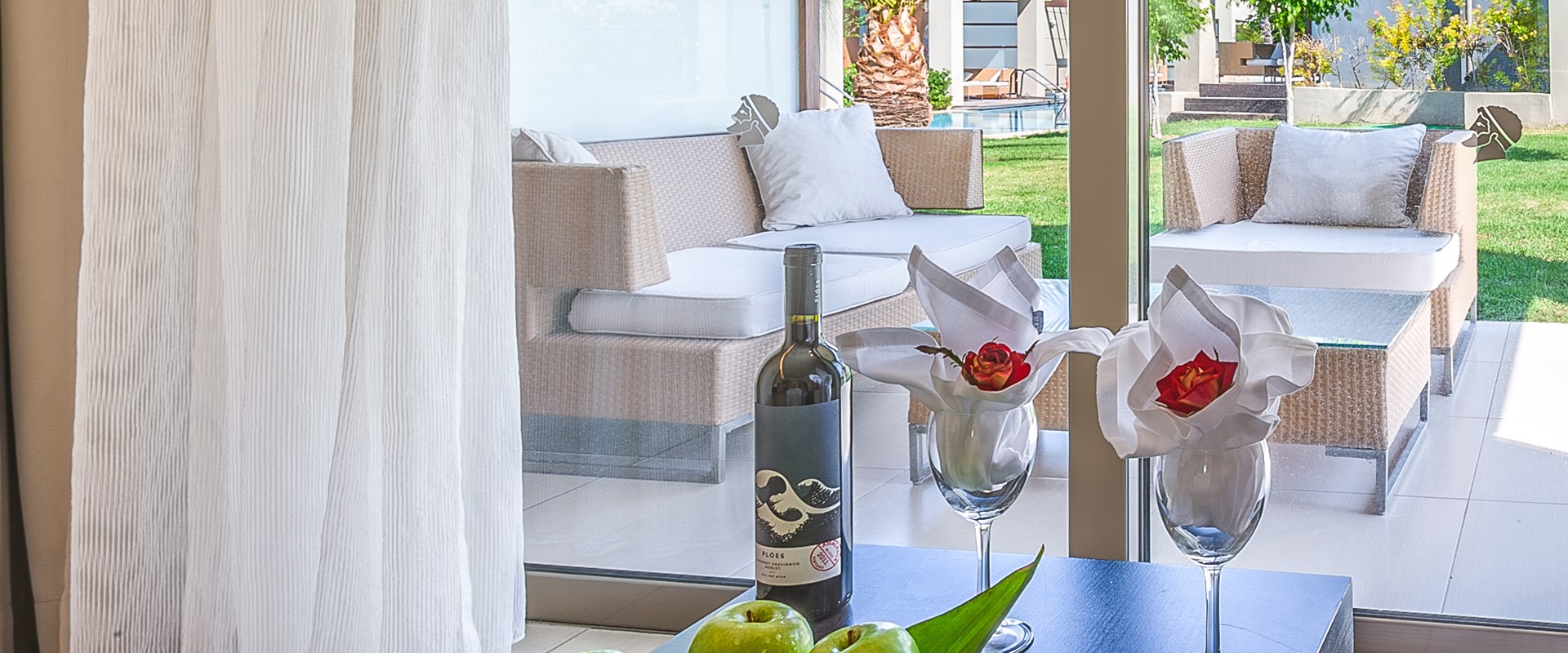 The Executive Suites with Private Pool count among the top choices among Astir Odysseus guests, for obvious reasons. These offer a high level of privacy and comfort. The suites can accommodate up to four persons in a main bedroom with twin beds, and a living room with sofa bed. The Executive Suites with Private Pool have a beautifully furnished terrace, and through their large windows you can see the infinite of the sea.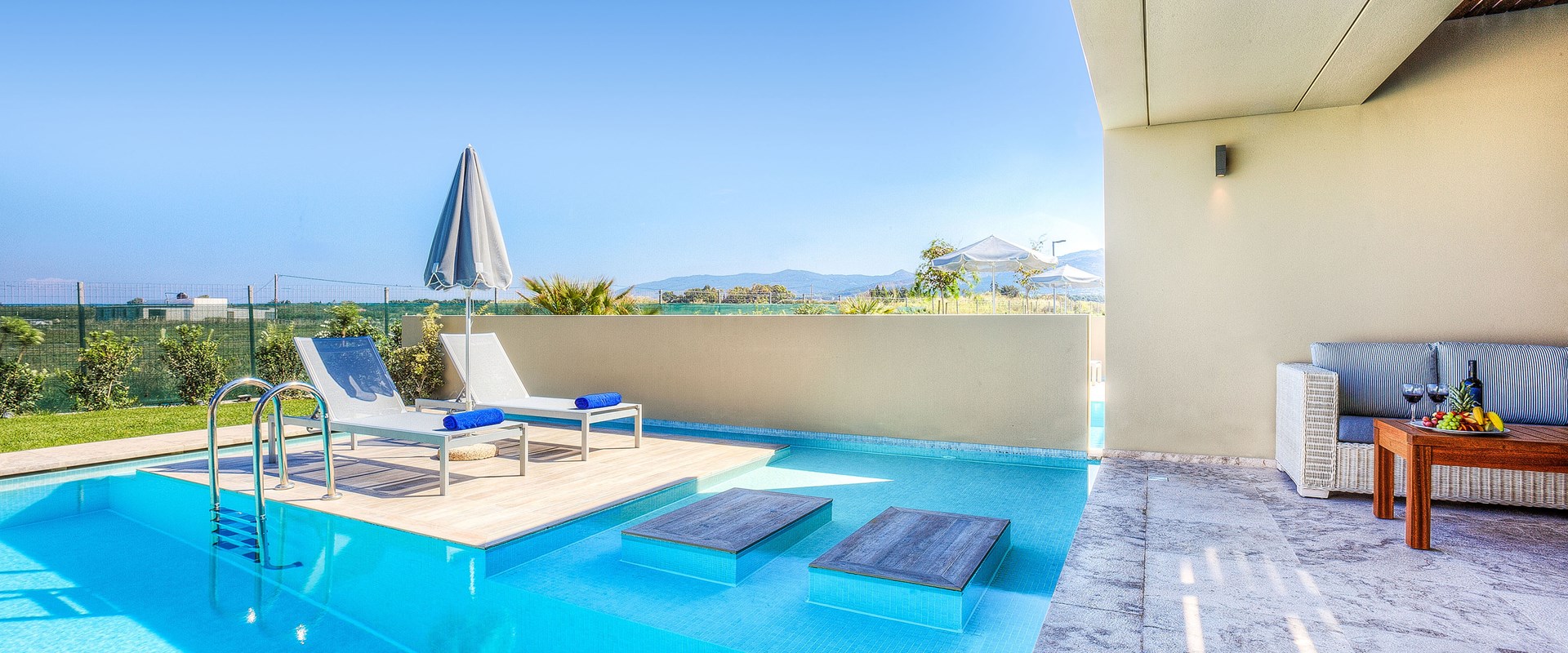 Luxurious, Romantic and Posh: the Maisonettes
And finally, our beautiful little gems, the Maisonettes, offer total privacy and comfort fit for VIPs. The simple Maisonettes are two storey units, which can accommodate up to five guests. Every two units offer a shared pool, accessed from the Maisonette's private deck. The master bedroom at the upper floor opens in a beautiful balcony, which is furnished, and grants unspoiled views of the sea.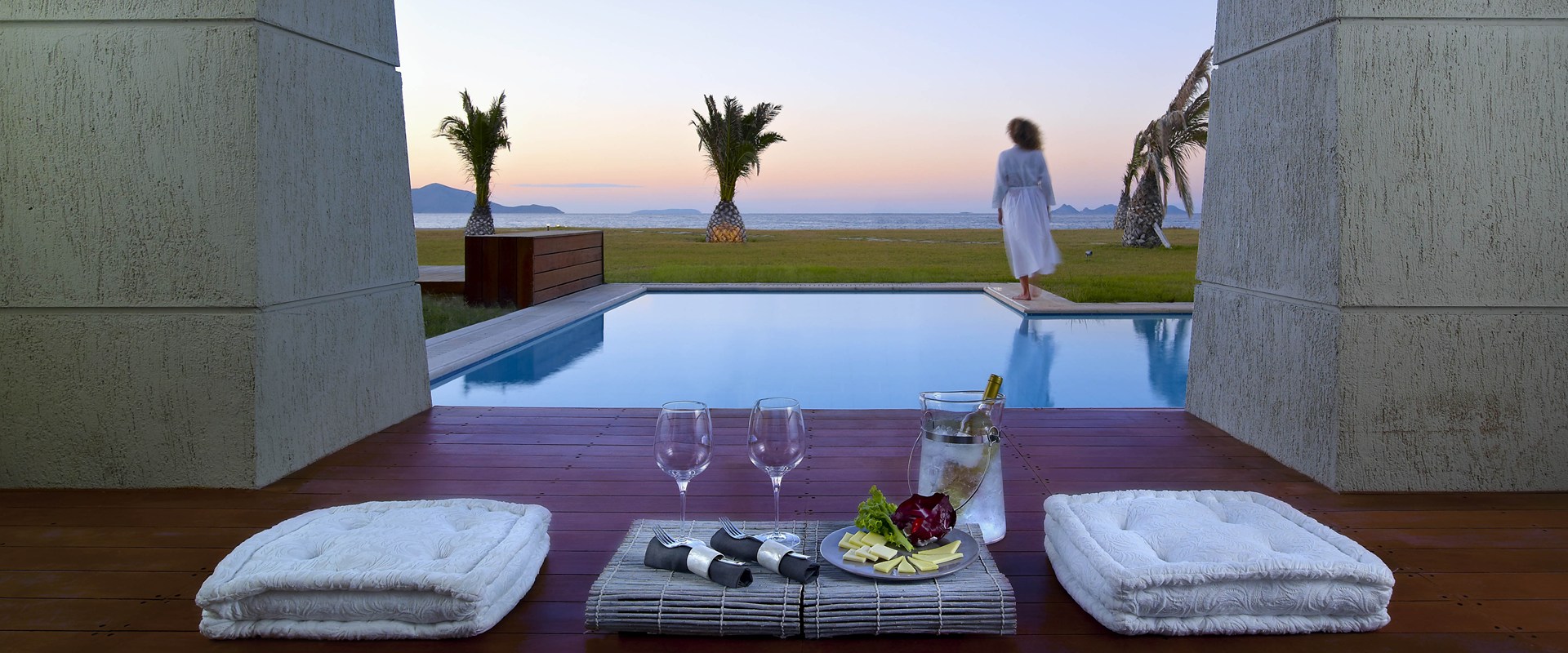 And if you truly want the best Astir Odysseus has to offer, choose one of the Presidential Maisonettes with private pool. These go beyond mere rooms and suites, with added luxury, and comfort fit for, well… the president, or royalty. They can accommodate up to five persons, but you can easily book this for a romantic holiday in two. Besides exceptional room enhancements, and posh amenities from the entrance till the open plan bathroom of the maisonette, you will enjoy spellbinding sea front views that have the stuff of true romance.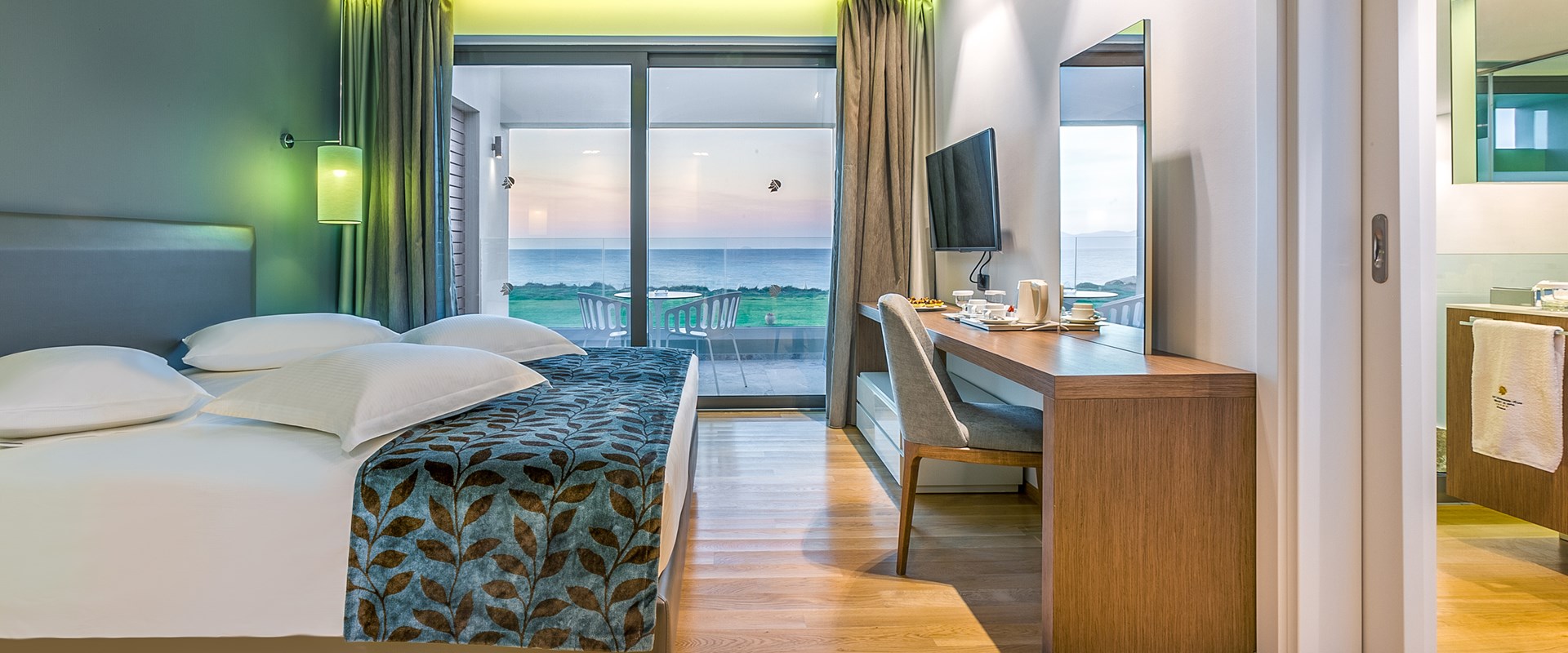 Whatever type of rooms and suites you choose at Astir Odysseus, you will always enjoy an unparalleled level of traditional Greek hospitality.