Start Your Day with Greek Breakfast at Astir Odysseus
The Hellenic Chamber of Hotels has recently begun a project to promote Greek breakfast in hotels around the country. There are several venues already participated in this program, including your Astir Odysseus Kos Resort & Spa.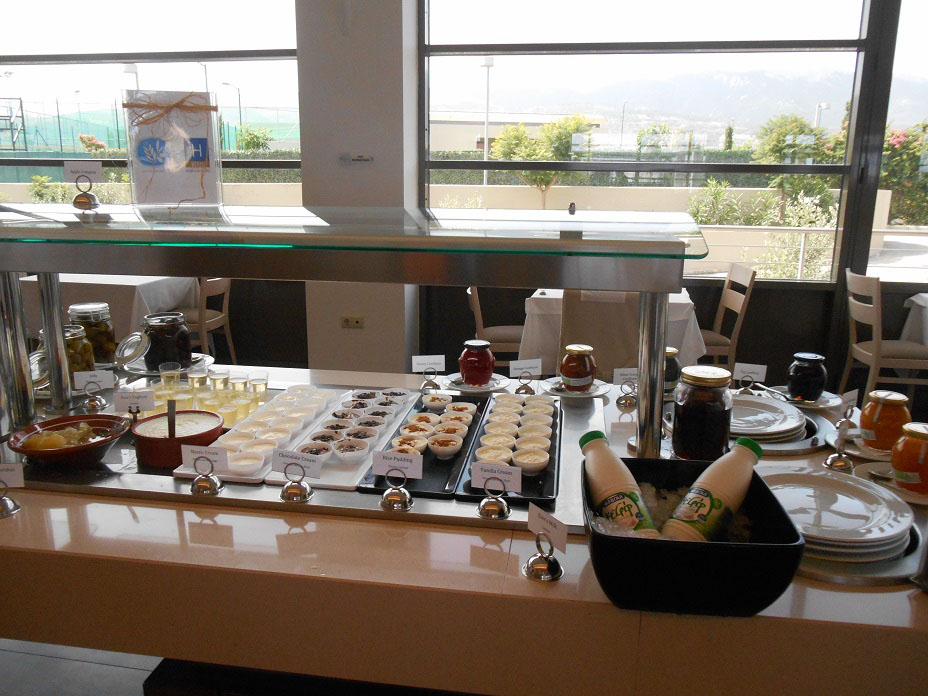 Each region of Greece has its own breakfast specialties, varying from drinks, to cured meats, on to cheeses, and desserts. Kos is no exception to the rule, and Astir Odysseus gives you the opportunity to enjoy authentic local creations: herbed Kanelada, moustokouloura cookies, Posias cheese, Evraiko omelette, and a whole suite of Greek desserts, some as simple as a rice pudding, others seasonal.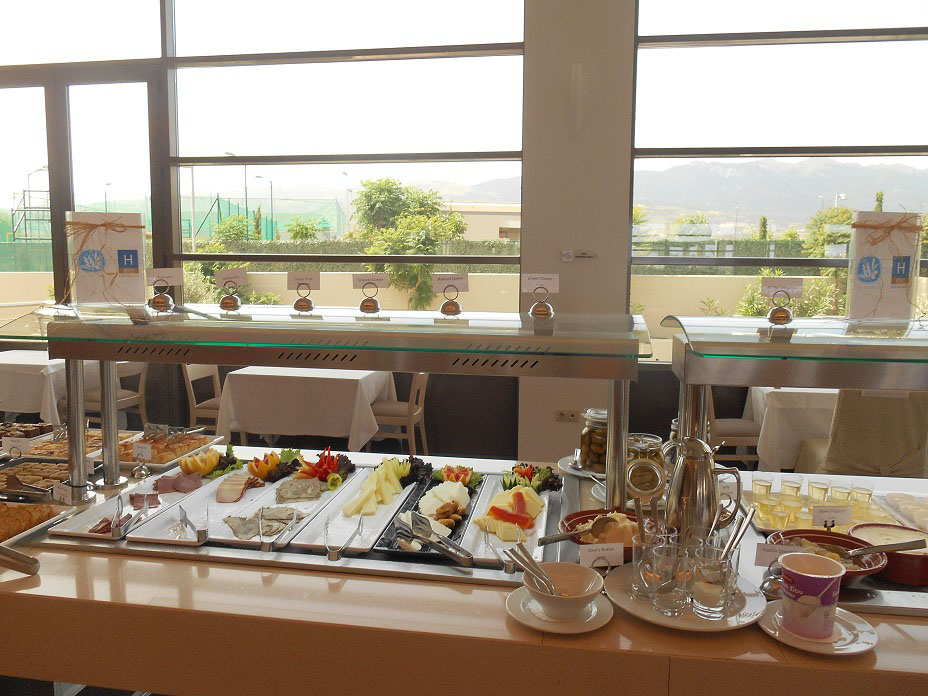 The Greek breakfast at Astir Odysseus Kos Resort & Spa is always rich in local specialties.
The savory choice for breakfast at Astir Odysseus Kos Resort & Spa includes a variety of seasonal vegetables – all fresh, as well as local Damaskinoelies olives and olive oils, cheeses – Anthotiro, Manouri, Kefalograviera, Kaseri, Ladotiri, Mastelo, Talagani, Metsovo; cured meats (like Kavourmas, Pastourmas, Pastrami, Pihti, Loutza from Mykonos), and freshly baked breads. You can continue with a sweet bite, and there's a lot to choose from:Orange Pie, Milk Pie, Halvas, Walnut Pie, Semolina Halva, Compotes, Marmalades, Honey, Vanilla Ipovrihio, and other cookies.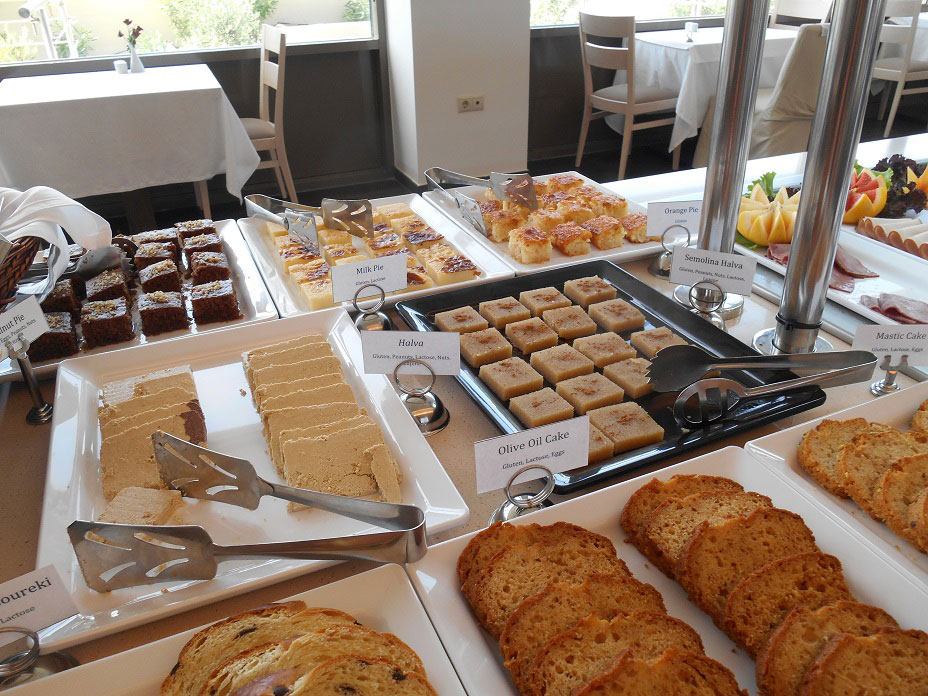 The Greek breakfast on Kos is different compared to what you will find in different regions of the country. In Eastern Macedonia you will find asparagus soup on the menu, along with pine honey, prosciutto from Drama, or grapes from Nea Peramos of Kavala. Continental Greece will feature Chylopites pasta soup, goat and sheep milk, cow's milk butter, strained Dodoni yogurt, as well as homemade jams and marmalade. The breakfast drinks of Corfu are interesting too: the refreshing, fizzy Tsitsibyra with ginger, lemon and sugar, is delicious, and so are the teas, and the Milovagia – a sage-based drink. Wherever you are in Greece, find out if your hotel participates in the Greek breakfast program, to eat like a local.
More About the Greek Breakfast Project
For additional information on the Greek breakfast project, visit the official website of the Hellenic Chamber of Hotels. Information via the banner below: