Top Reasons for a Wedding on Kos
When it comes to destination weddings, Kos is not making it to the top of the list, although more and more people choose the island for the most memorable day of their lives.
It's because Kos is still a serene, peaceful haven, an island of diverse relief forms, with world-class resorts at the beach, with undulating valleys and mountains of pristine beauty. If you want a unique destination for a unique event, Kos ticks all the boxes.
Breathtaking Wedding Photos: Poetry in Motion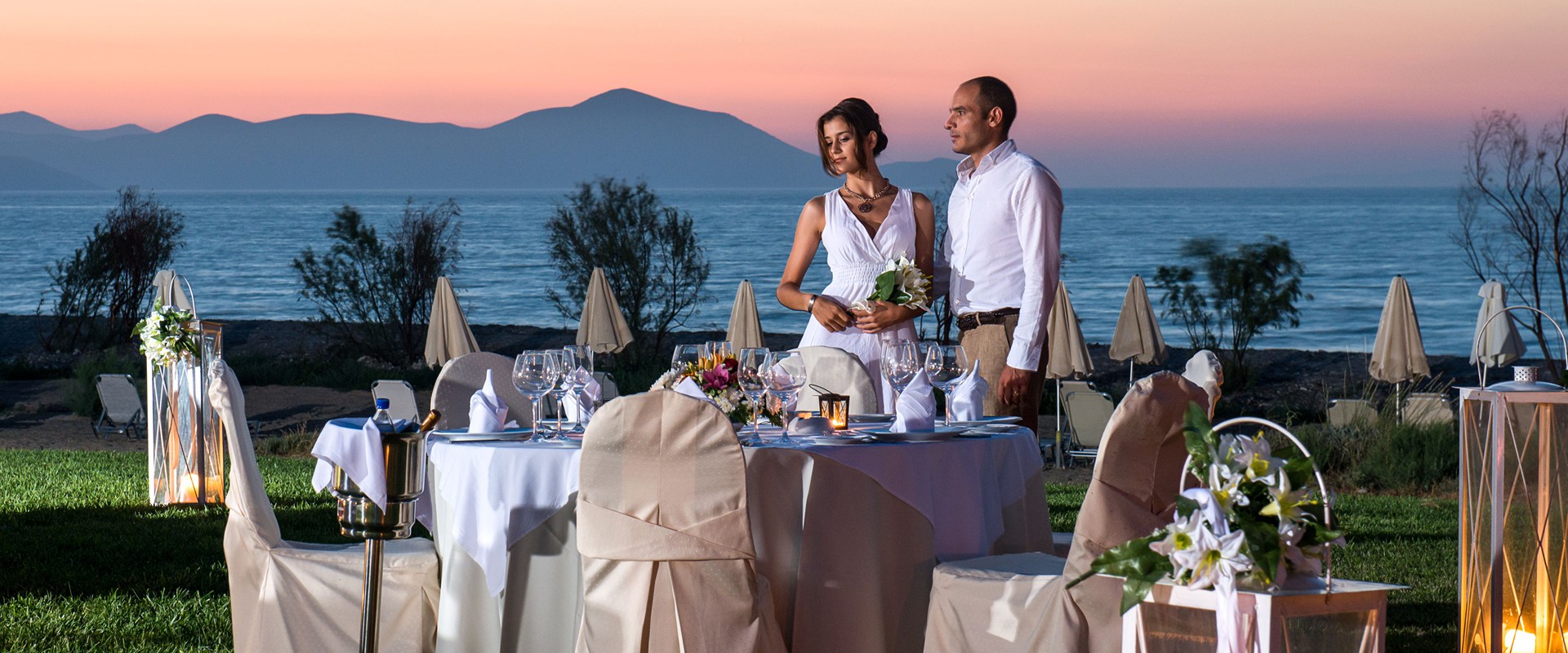 There's no better setting to immortalize most important day in the life of a couple than Kos. You'll get spectacular backdrops at every turn, and you are surrounded by natural light, which gives your pictures warmth, perspective, and a feeling of perpetual motion. Most couples choose the beach for their wedding photographs on Kos, but the island also has dramatic mountains, wildflower meadows, and adorable villages, where life stands still, reflecting the authentic lifestyle of the people. Plus… who can ignore the mystic charm of the Asklepieion on Kos, where Hippocrates himself received his medical training. Located on four elevated terraces, the site's marbles staircases, the promontory overlooking the village of Anatolia below, affords a sort of healing remedy all its own.
Romantic, Beautiful Wedding Venues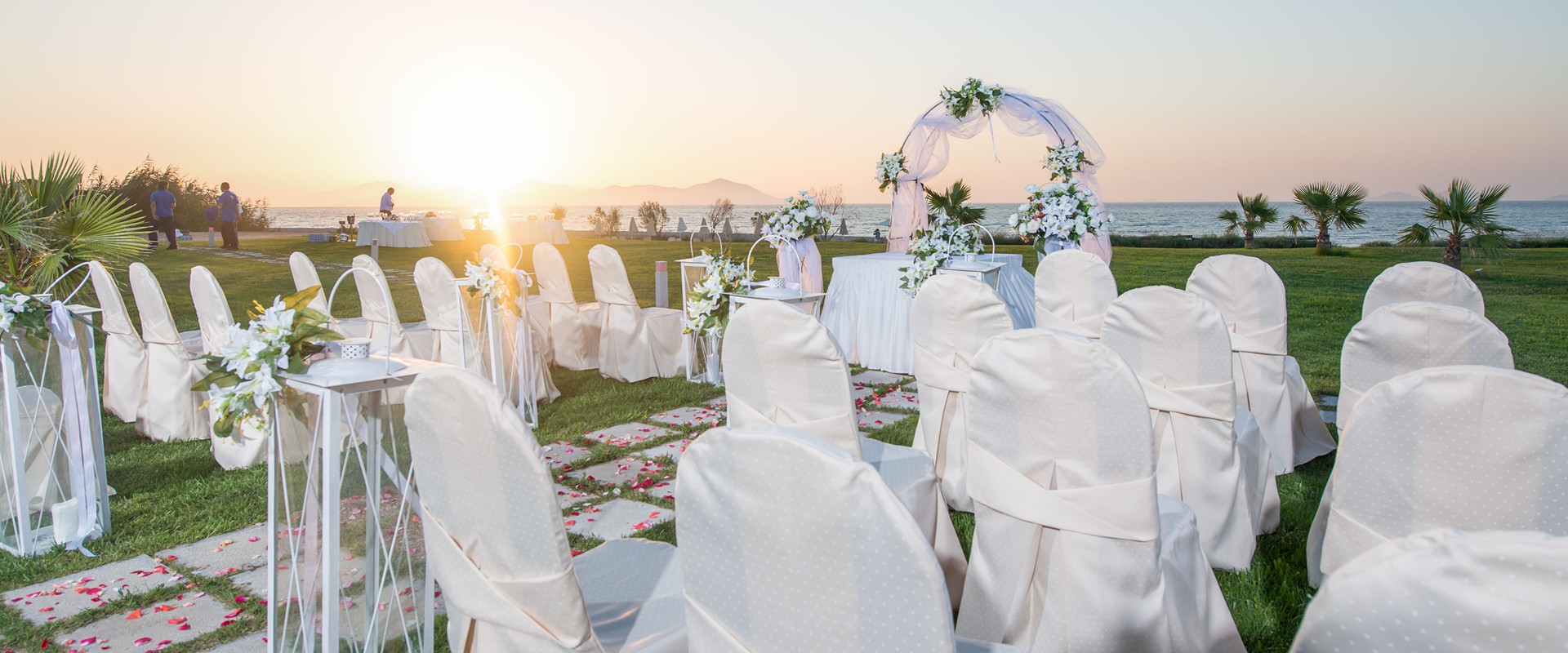 There are many places that can be used for your wedding ceremony on our island. Astir Odysseus Kos Resort & Spa counts among the best, for its romantic location, and unparalleled experience with such events. We can organize the whole event, from setting to food, music and the photo shoot, to allow you to enjoy your wedding day worry free. Our beach is spectacular, and our gardens, where we set your gala dinner, are among the most romantic on the island.
Start Your Honeymoon Early
After the ceremony, you will not need to travel far to start your honeymoon. Honeymooners at Astir Odysseus are welcomed with sparkling wine and sweet treats. They receive a complimentary breakfast in bed in the day following the wedding ceremony, and they get to upgrade their room to the next room type of the original reservation free of charge.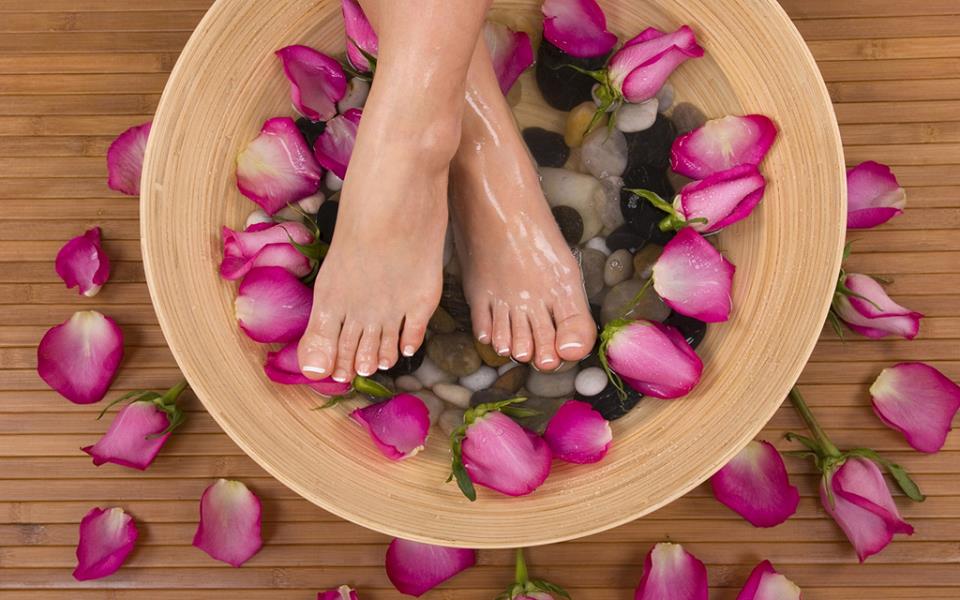 And after the reception, honeymooners at Astir Odysseus get to enjoy exclusive experiences: pampering couples' treatments at the Aphrodite Spa, dining in one of our waterfront restaurants, relaxing under the sun by the pool, enjoying spectacular views of the Aegean Sea, and even exploring Kos – our beautiful island.
Romantic Activities for Couples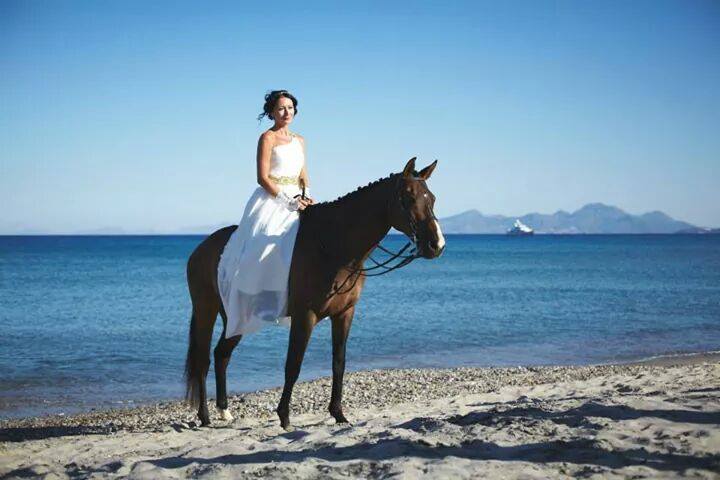 Kos has something unique to offer for couples who just want to escape the hustle and bustle of their daily routines, but also for the adventurous. Nothing quite compares to horseback riding on the beach at sunset, or to the sight of the flamingos in May on Alikes.
And what can be more romantic than a retreat at the Artemis Hamam and Spa for a traditional Turkish bath experience. They offer a variety of services, guaranteed to relieve stress, and to make you feel reborn after only a couple of hours of therapy. Remember, that you have equally rewarding treatments at the Aphrodite Spa in Astir Odysseus, which is always an advantage for our guests.
For more information, check out our Wedding Packages, and contact us via email at reservations@astirodysseuskos.gr