Why to Choose Astir Odysseus for a Wedding
Nothing quite compares with a wedding in an exotic destination, by the sea, on a beautiful island, like Kos. But organizing such an event far from home can be quite a challenge. Not if you leave it to us. A wedding is more than a single day, it is the beginning of a life-changing journey, that starts with "I do," and is then celebrated by friends and family together, in perfect union. A wedding at Astir Odysseus is an exceptional experience that creates memories for a lifetime, not only for the honeymooners, but also for their guests. Simply because the landscape is spectacular, but also because our event planners spare no effort to set the perfect stage for the reception.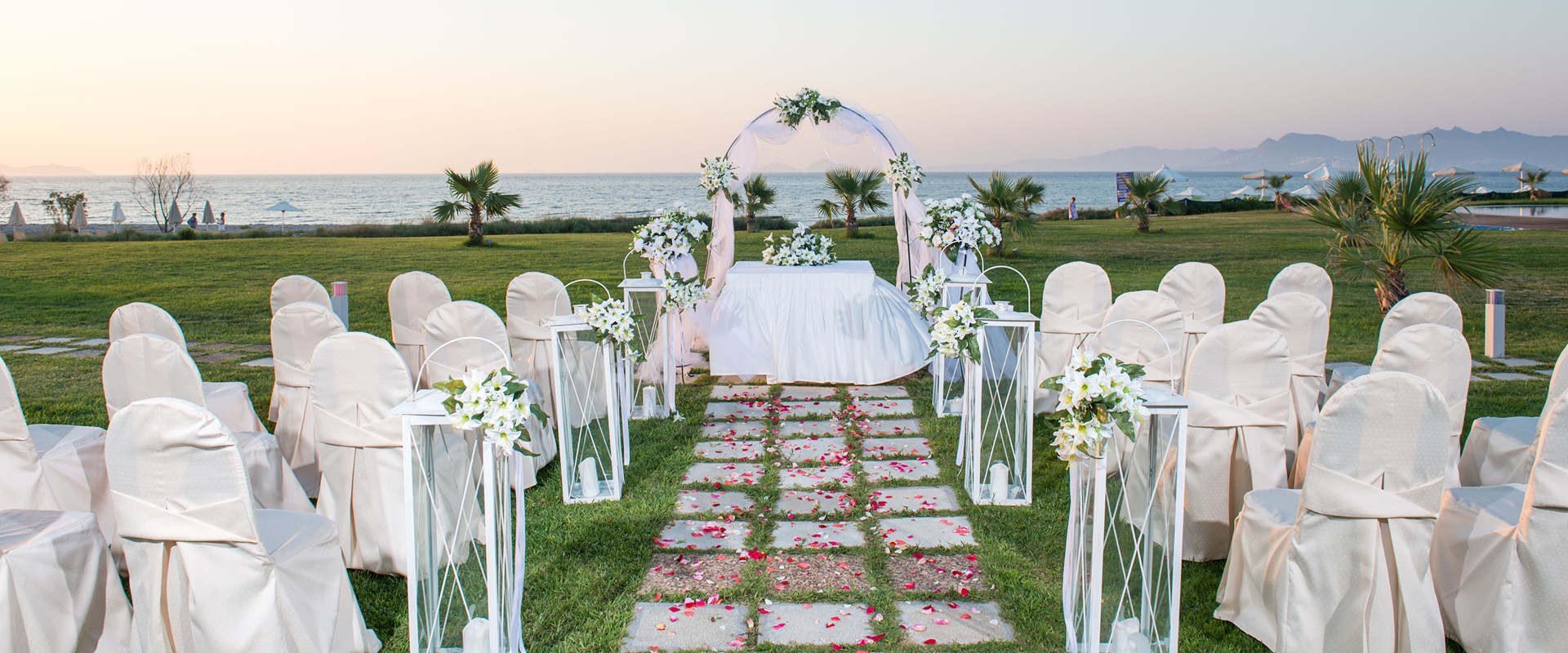 Young couples who choose Astir Odysseus for their special day, get the same experiences as offered by large-scale glamorous and luxurious destinations around the world. Our stylish resort offers the perfect backdrop for a wedding, but it also offers event management, personalized event planning and design, sophisticated wedding menus, music and everything else needed to make this event truly special.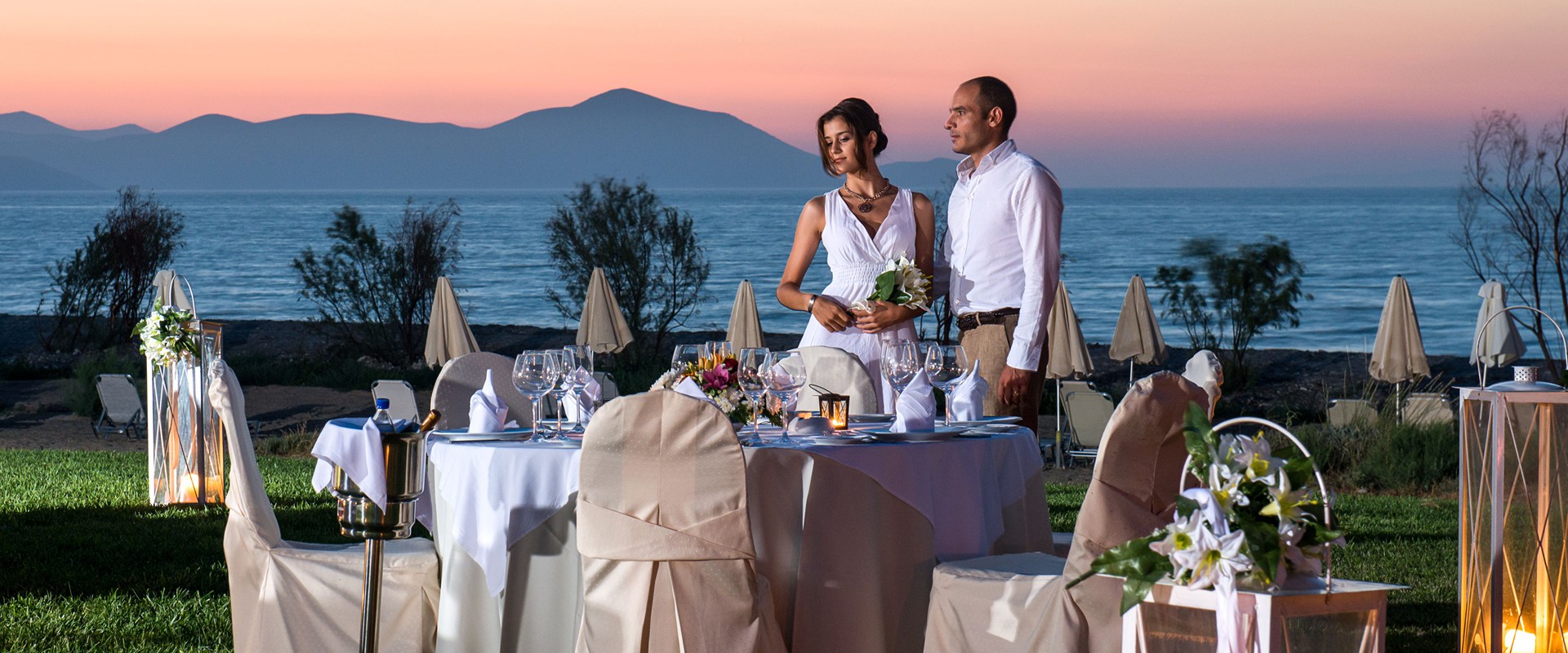 Even the finest details are not left to chance. Honeymooners at Astir Odysseus are welcomed with sparkling wine and sweet treats. They receive a complimentary breakfast in bed in the day following the wedding ceremony, and they get to upgrade their room to the next room type of the original reservation free of charge.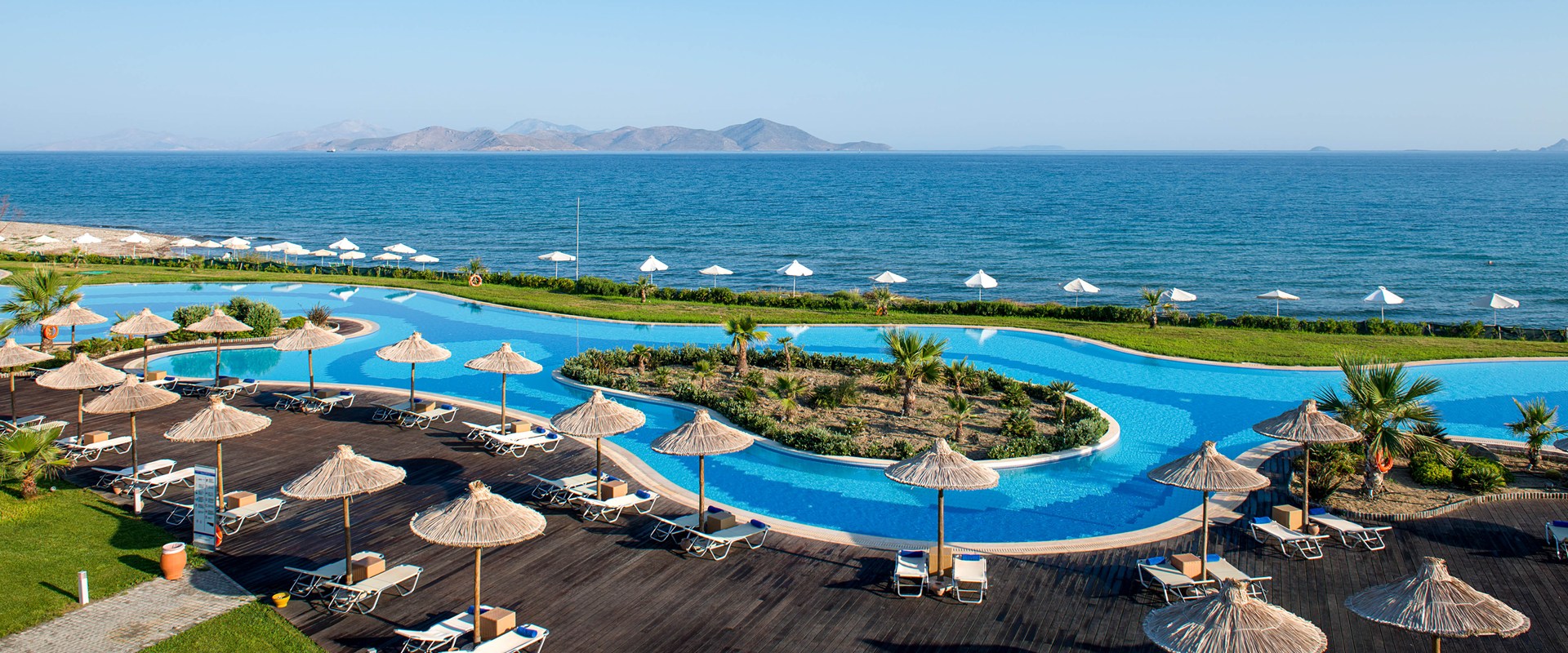 And after the reception, honeymooners at Astir Odysseus get to enjoy exclusive experiences: pampering couples' treatments at the Aphrodite Spa, dining in one of our waterfront restaurants, relaxing under the sun by the pool, enjoying spectacular views of the Aegean Sea, and even exploring Kos – our beautiful island.
Although a small community, Tigaki, the home of Astir Odysseus, is a favorite for couples, for its pristine nature, and unspoiled beaches. This byword for tranquility is the perfect place to spend a romantic holiday as a couple. With 10 kilometers of white, sandy Blue Flag beaches dipping gently into shallow waters, couples will find themselves relaxed and at peace in no time.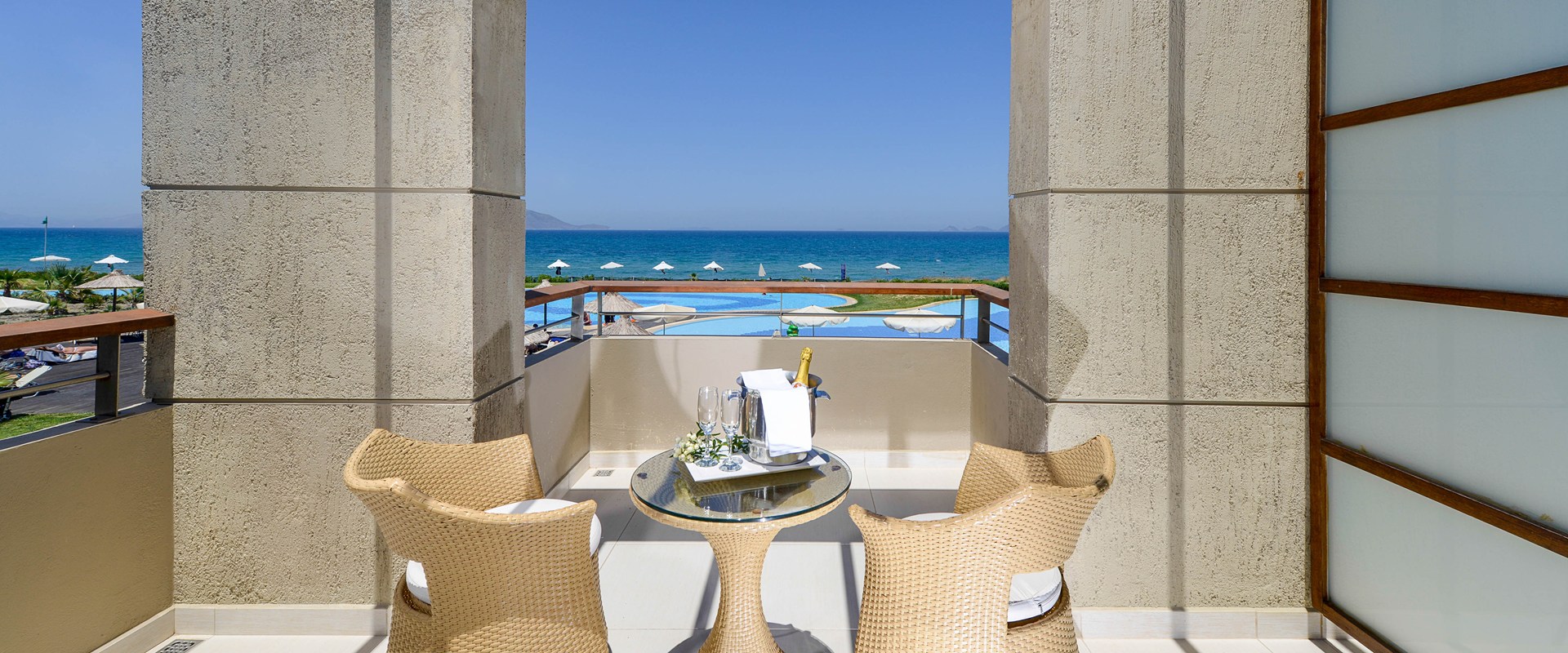 To celebrate the most special event in your life at Astir Odysseus, simply contact our reservation department at:
reservations@astirodysseuskos.gr